Step into The Hashtag Cafe and you'll find yourself wanting to whip out your iPhone to snap some pictures of the cosy space. Its unassuming facade actually conceals a well-designed, welcoming interior.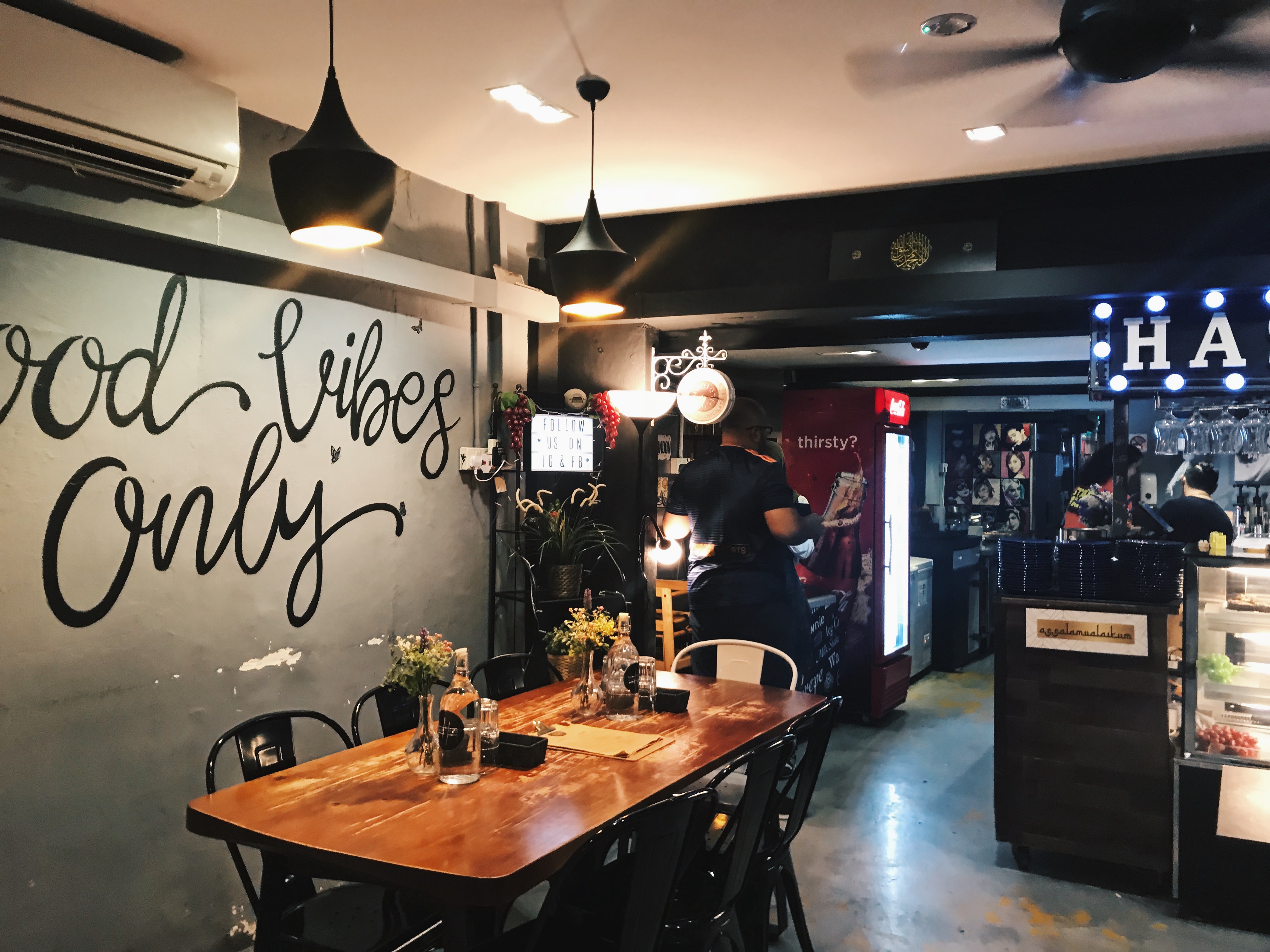 Owner of the cafe, Rasul Rahim, explained that all the cafe's decor was strictly DIY. Floral murals adorn the walls, and vintage decorative items are mounted where the walls are plain.
We were waiting to be as impressed by the food, as we were by the interior. Would the experience turn out to be  #hashtag- worthy?
We opted for the Ondeh Ondeh Shake ($8), The Has#tag Wings ($14.90) and the Has#tag Wagyu Burger ($30.90).
For dessert, our friendly server recommended that we try their Marbled Brownie Served with Ice Cream ($7.90).
The Ondeh Ondeh Shake was surprisingly not too sweet and featured hints of caramel in the gula melaka syrup, balanced out by a fragrant punch of pandan flavour. Gula Melaka, which is essentially coconut palm sugar, is often used in desserts with Malaysian origin.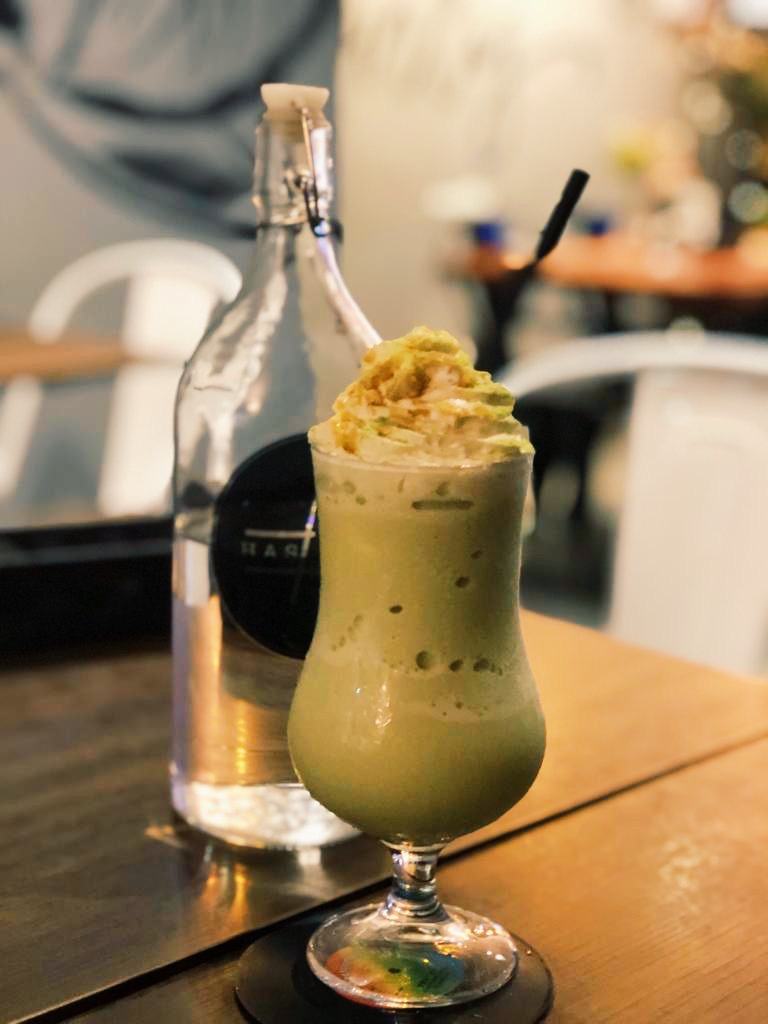 The locally-inspired shake was an original recipe perfected by Rasul himself, and it managed to be flavourful without being overly cloying. It also had just the right amount of thickness in terms of consistency.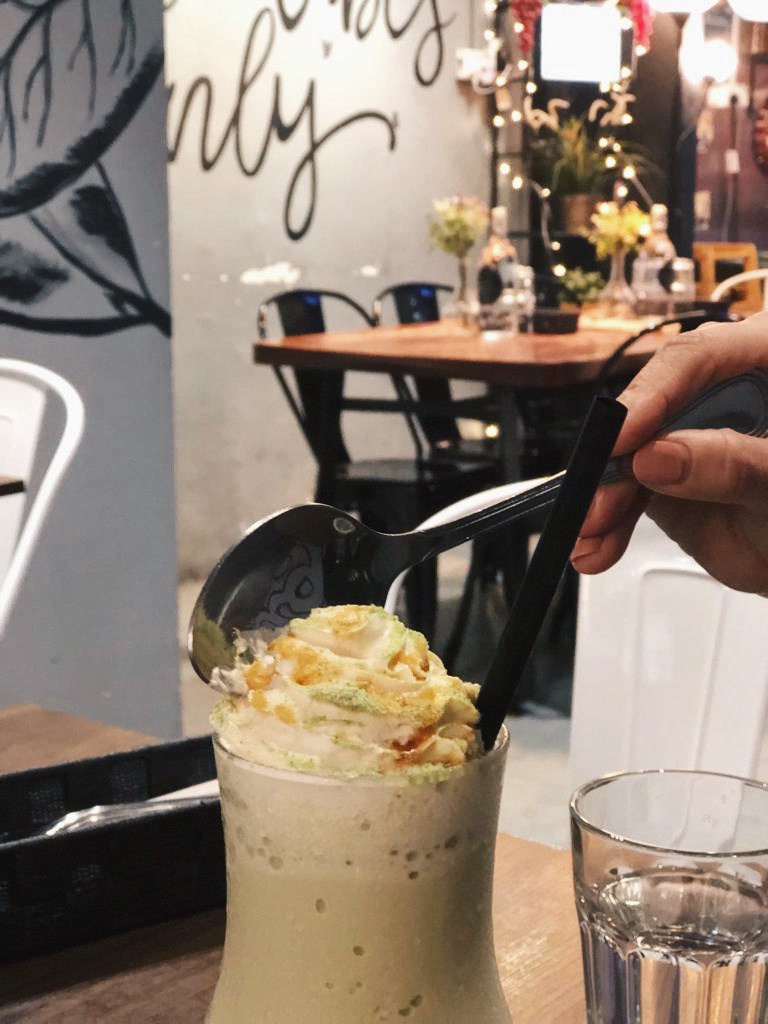 Tangy with a pinch of spice, the signature  Has#tag Wings proved to be great for whetting our appetites. Sprinkled with sesame seeds, the crispy skin was given an added crunch. We found ourselves biting into tender, juicy chicken, and the sweet yet tangy flavours in this dish were an excellent pairing. A generous amount of sauce was drizzled on top of the wings, which was definitely a bonus. This side dish was definitely a winner in our books!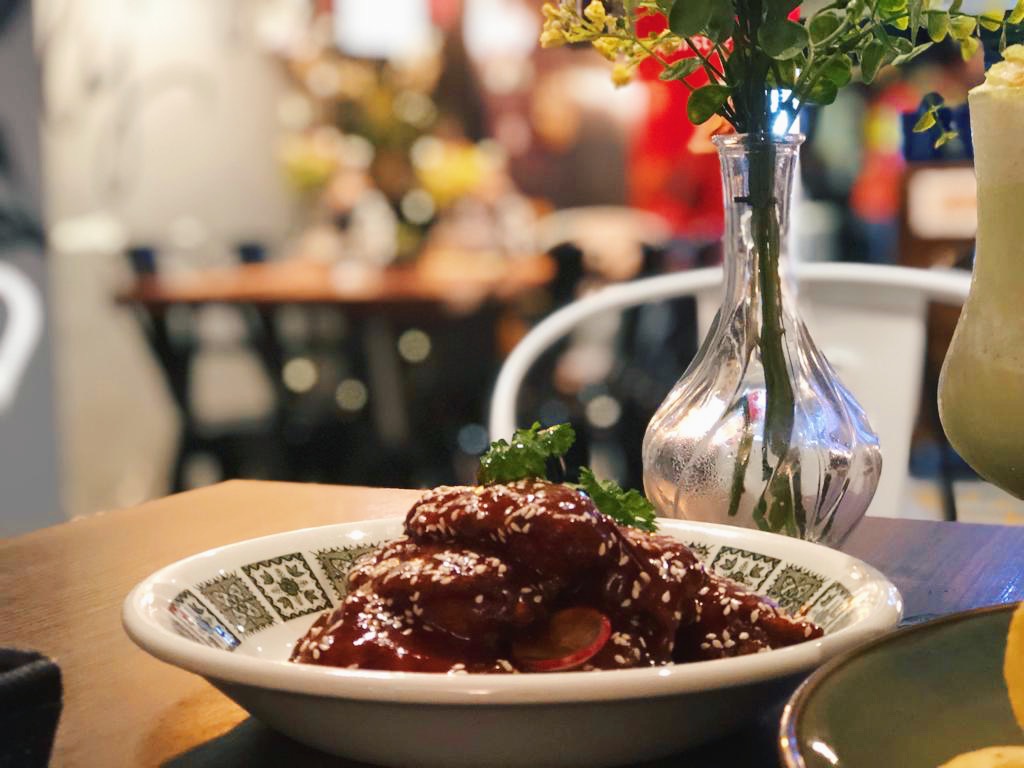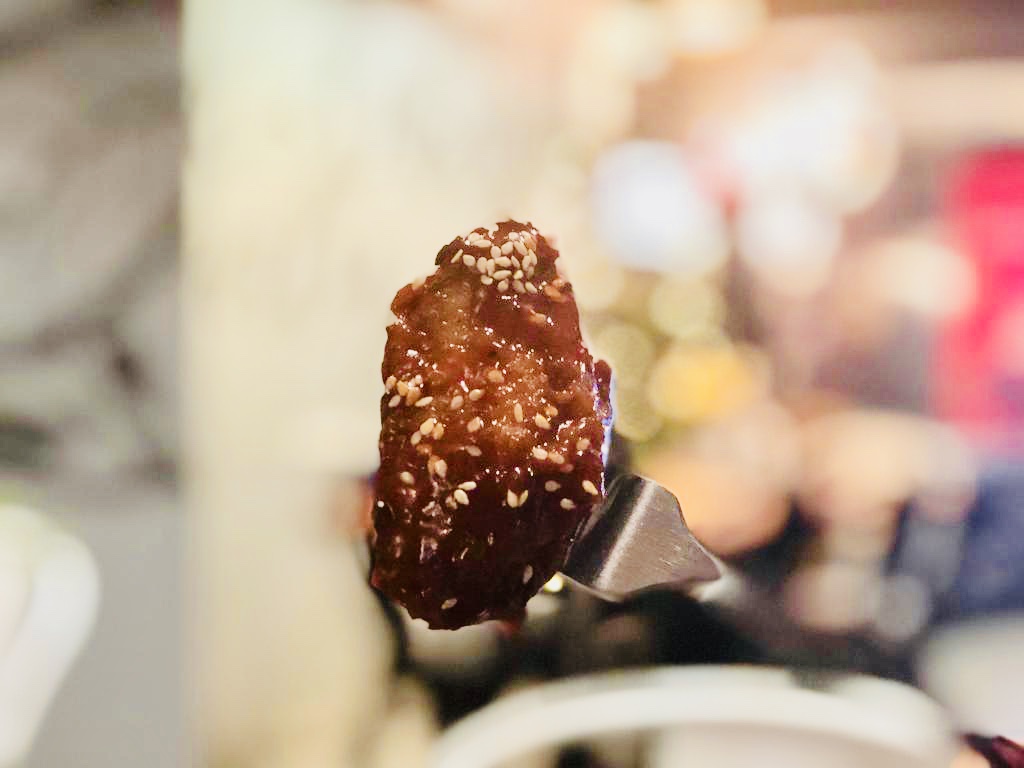 We happily sank our chompers into the Has#tag Wagyu Burger, which was 180g of Wagyu beef served with truffle mayo, red onions, lettuce and tomatoes, sandwiched between fresh and warm sesame buns.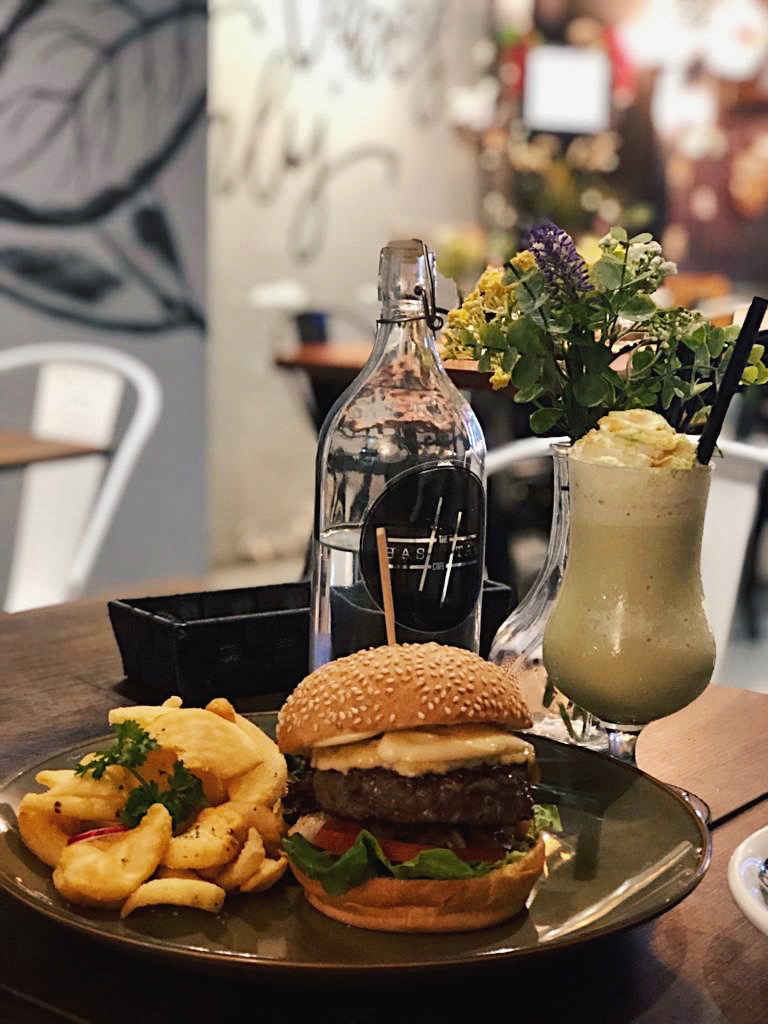 We were pleased to find that the combo of truffle mayo, red onions and a juicy beef patty were indeed quite a success. While the burger compromised of a decent serving of beef and was quite tasty in general, we felt that the beef patty could have been more tender.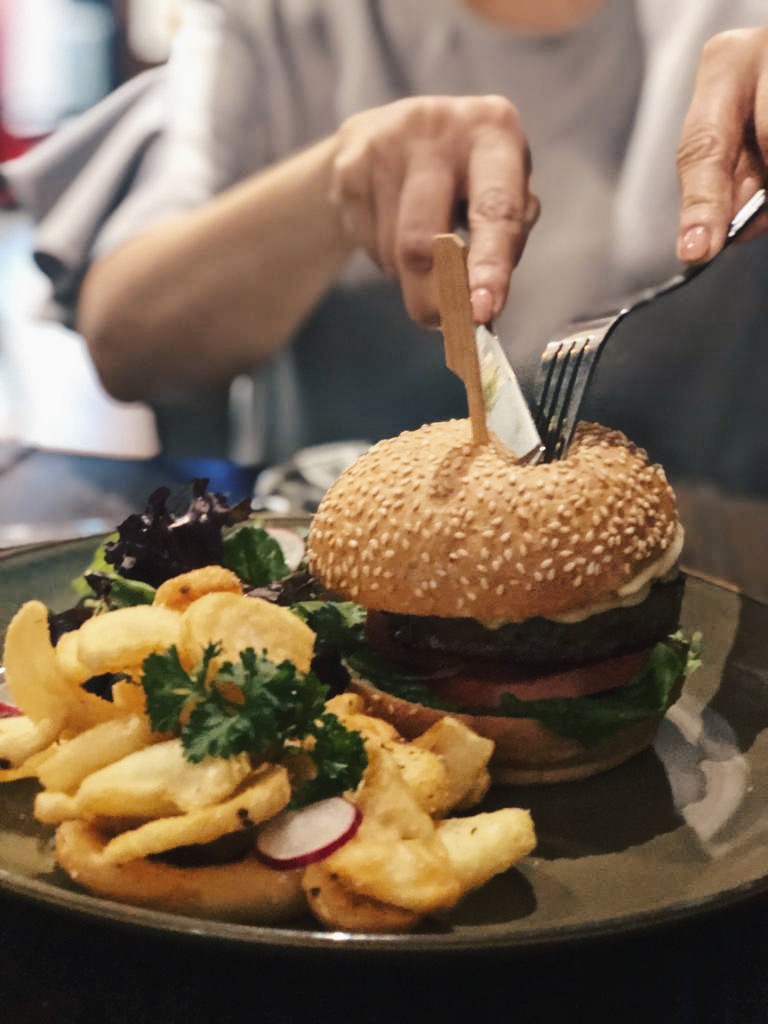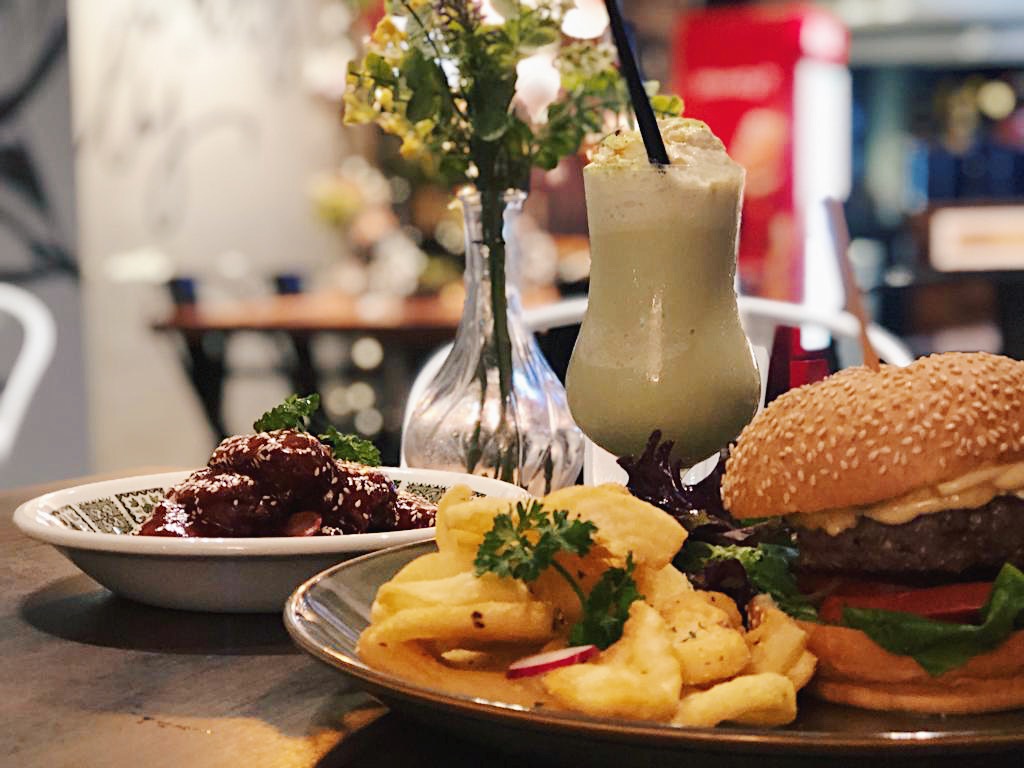 What proved to be rather interesting about the Has#tag Wagyu Burg was that instead of coming with the typical straight-cut potato fries, it came with hot, crispy sidewinder fries.
According to the cafe's owner, Rasul, only four establishments islandwide serve Sidewinder fries. For those who have never seen or tasted sidewinder fries, they are basically the unconventionally-shaped, twisted cousins of your typical french fries. While they essentially do taste similar to normal fries, their unique shapes meant they were crunchier and crispier outside, and fleshier inside.
The rich Marbled Brownie concluded our meal on a chocolatey note. The brownie, drizzled lightly with chocolate syrup, was served with a side scoop of vanilla ice cream. Warm and moist, the dessert was an indulgent treat. It would have been a near-perfect dessert had it been slightly fudgier. However, we had to give it credit for being chocolatey, yet not too sugary or dense.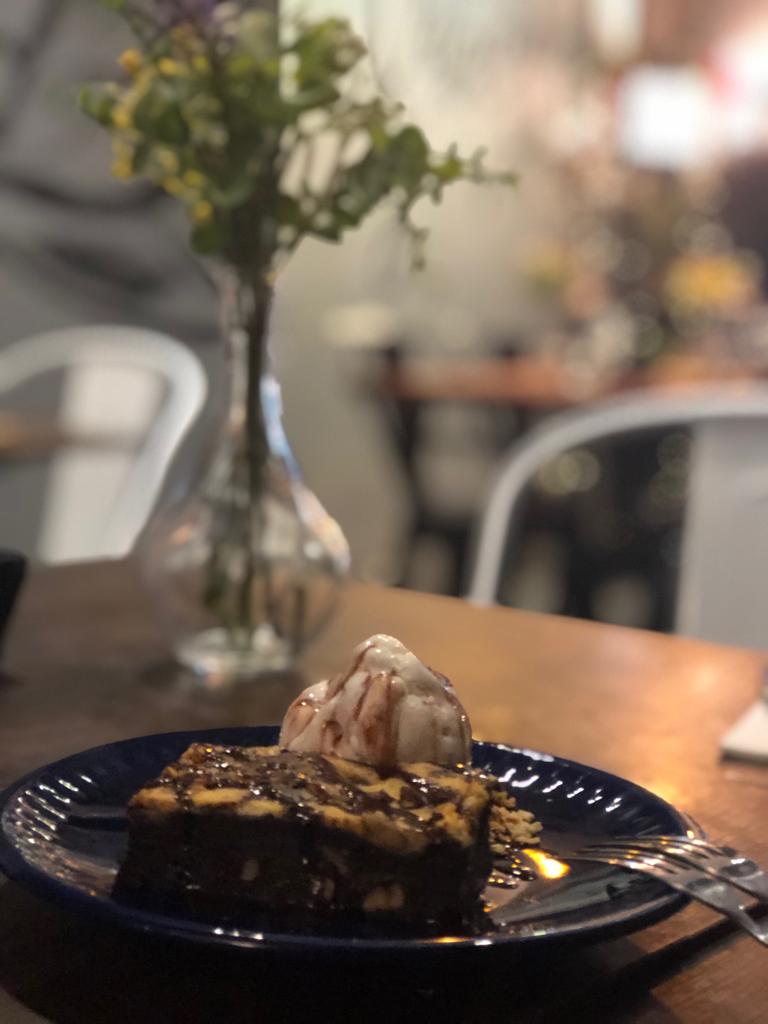 Overall, the dining experience at The Hashtag Cafe was an enjoyable one. On weekdays, The Has#tag Cafe is a good hideout for tasty fare and good conversations as it is not as packed. Its warm ambience also makes it a perfect date spot.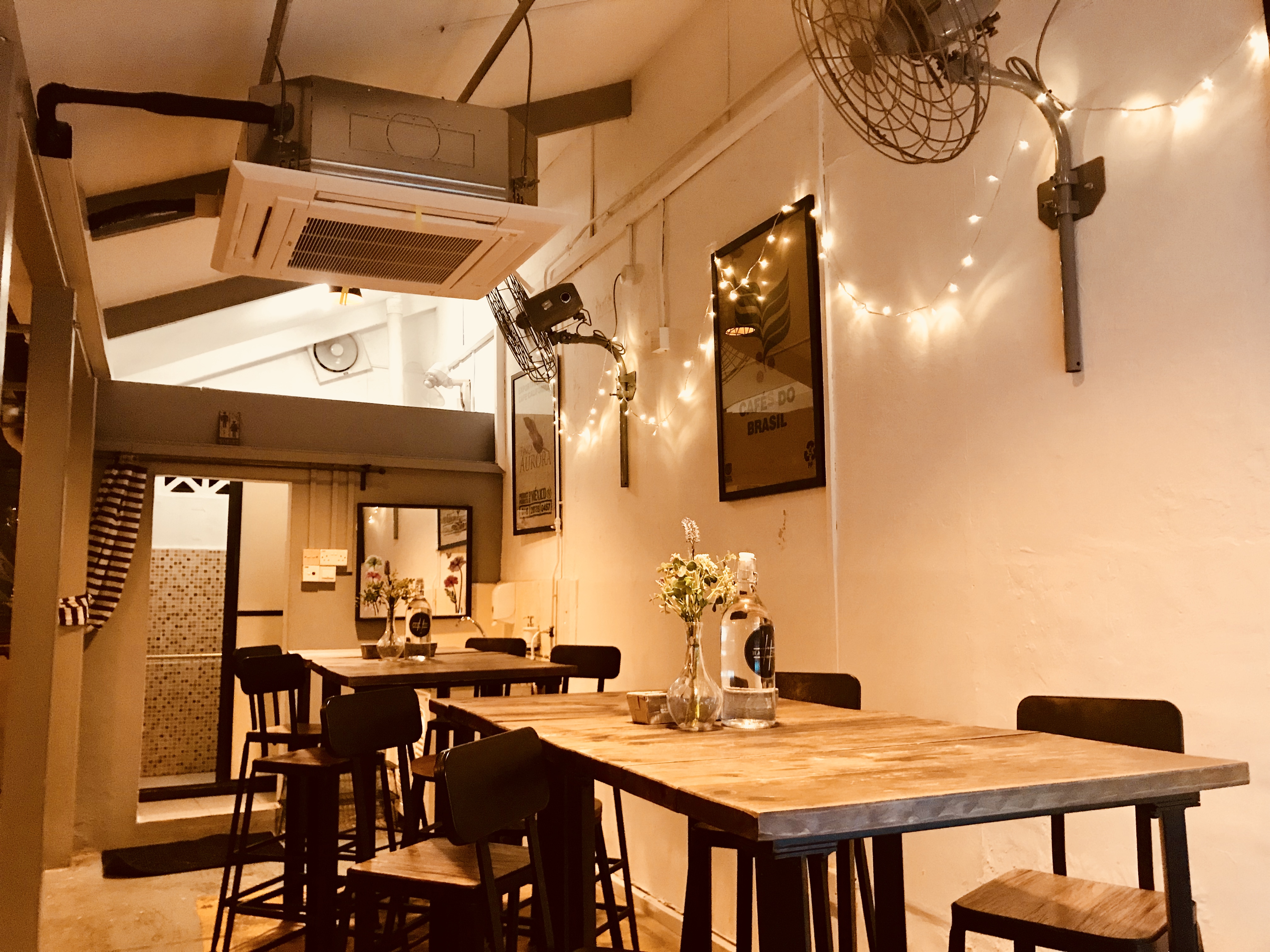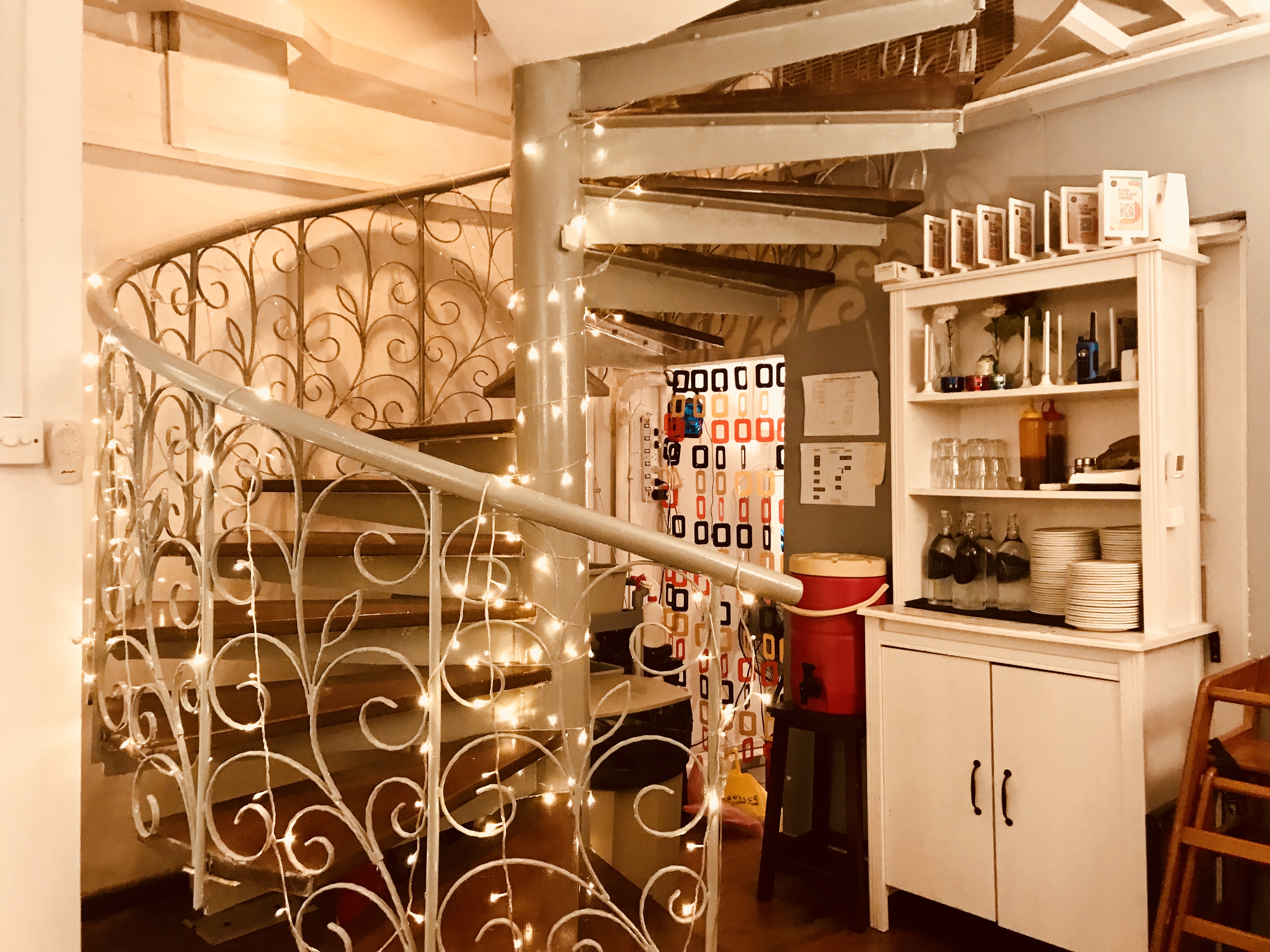 You could probably get some insta-worthy spots, or snap a picture at its spiral staircase, dressed up with fairy lights.
The Hashtag Cafe offers a soothing ambience, delectable fusion fare and friendly service, making it a great place to dine.
---
Details
Address:
743 North Bridge Road Singapore 198711
Opening Hours:
Tues-Thurs, Sat-Sun 11am-10pm, Fri 3-11pm
Price Range:
$25-$40 per pax