Tucked away at a colourful corner along Haji Lane is The Mad Sailor, a cosy little eatery that serves up delectable British delights.
Helmed by the same folks who opened working title – The Burger Bar and Afterwit Mexican Taqueria, The Mad Sailor is known for their fish and chips., and it comes as no surprise. The fish is fried to golden brown perfection, presenting tender flesh encased within a crispy and crunchy shell. Apart from its sizeable portions, the cosy restaurant also offers locally-inspire d renditions of the well-loved British classic.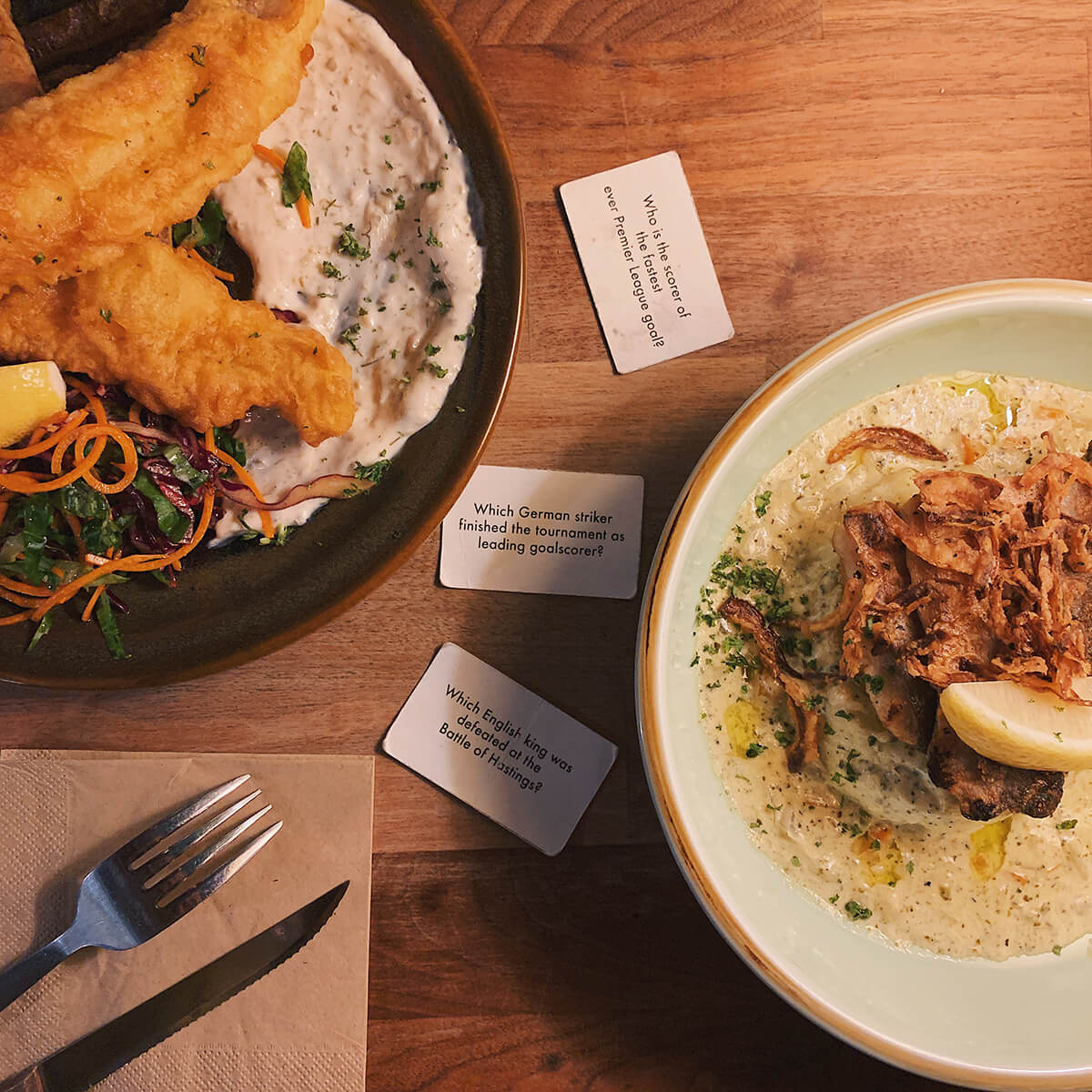 We decided to go with the classic Atlantic cod, though we would recommend the Sambal Fish and Chips if you're looking for a bit of a local twist and some spice to tickle your tastebuds.
Crispy on the outside and fresh on the inside, The Mad Sailor's Cod Fish and Chips ($18.90) would earn the approval of the Brits themselves. The cod was fresh and succulent, featuring a mild taste profile with a smooth texture.
The batter was not too starchy and was instead light and crispy. A generous portion of fries were served with the fried cod, so this is a great choice if you're feeling hungry!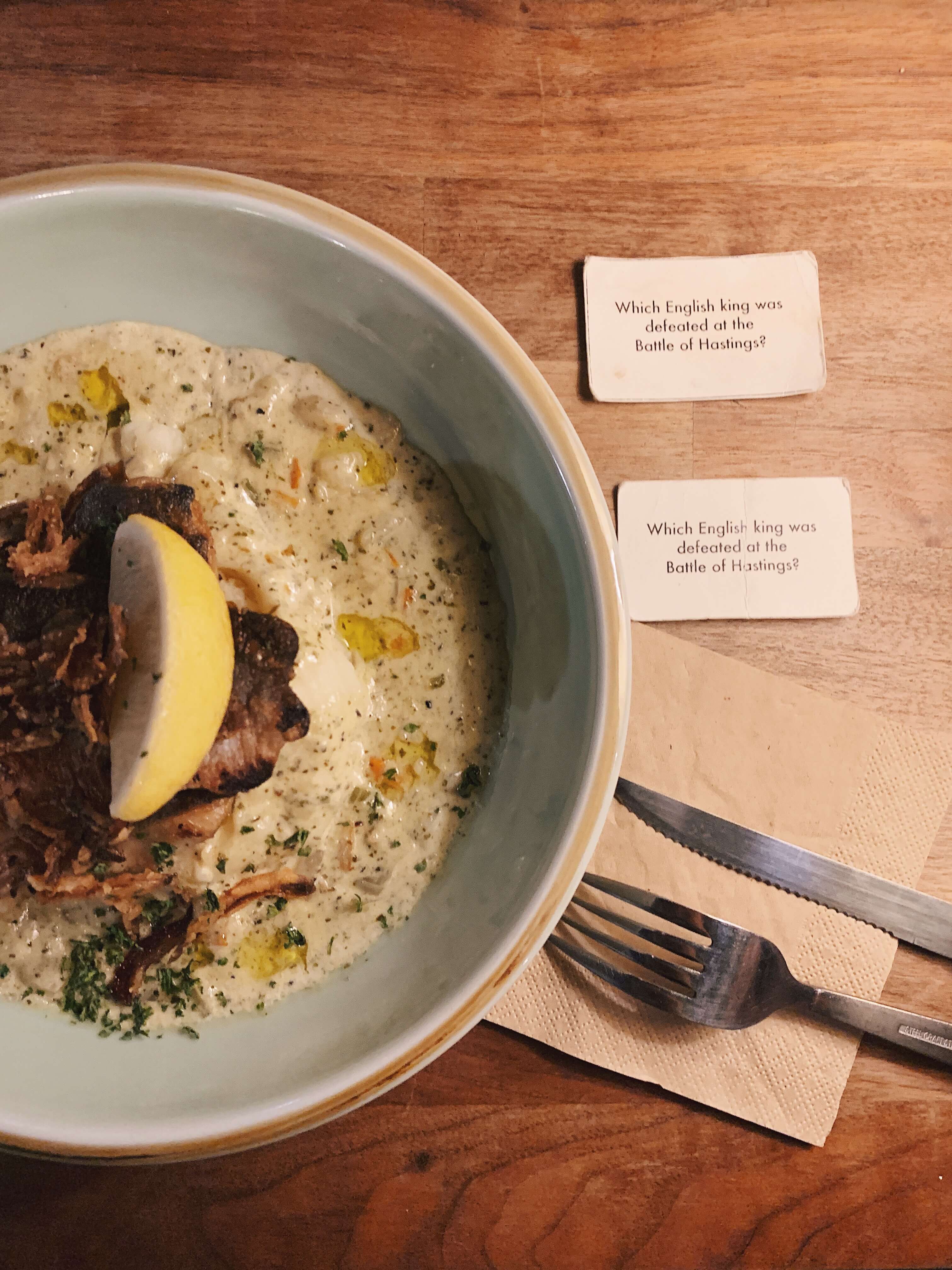 We also opted for the Pesto Cream Fish ($17.90) to balance out all that deep-fried goodness.
The pacific dory fillet was served on a bed of mashed potatoes and a medley of assorted vegetables in a pesto cream sauce. The dish was indeed comfort food, featuring a slightly sweet taste profile and a firmer texture in comparison with the cod. Though the pesto flavour could have been a little more pronounced, the mashed potatoes and sauteed vegetables made this dish a savoury delight.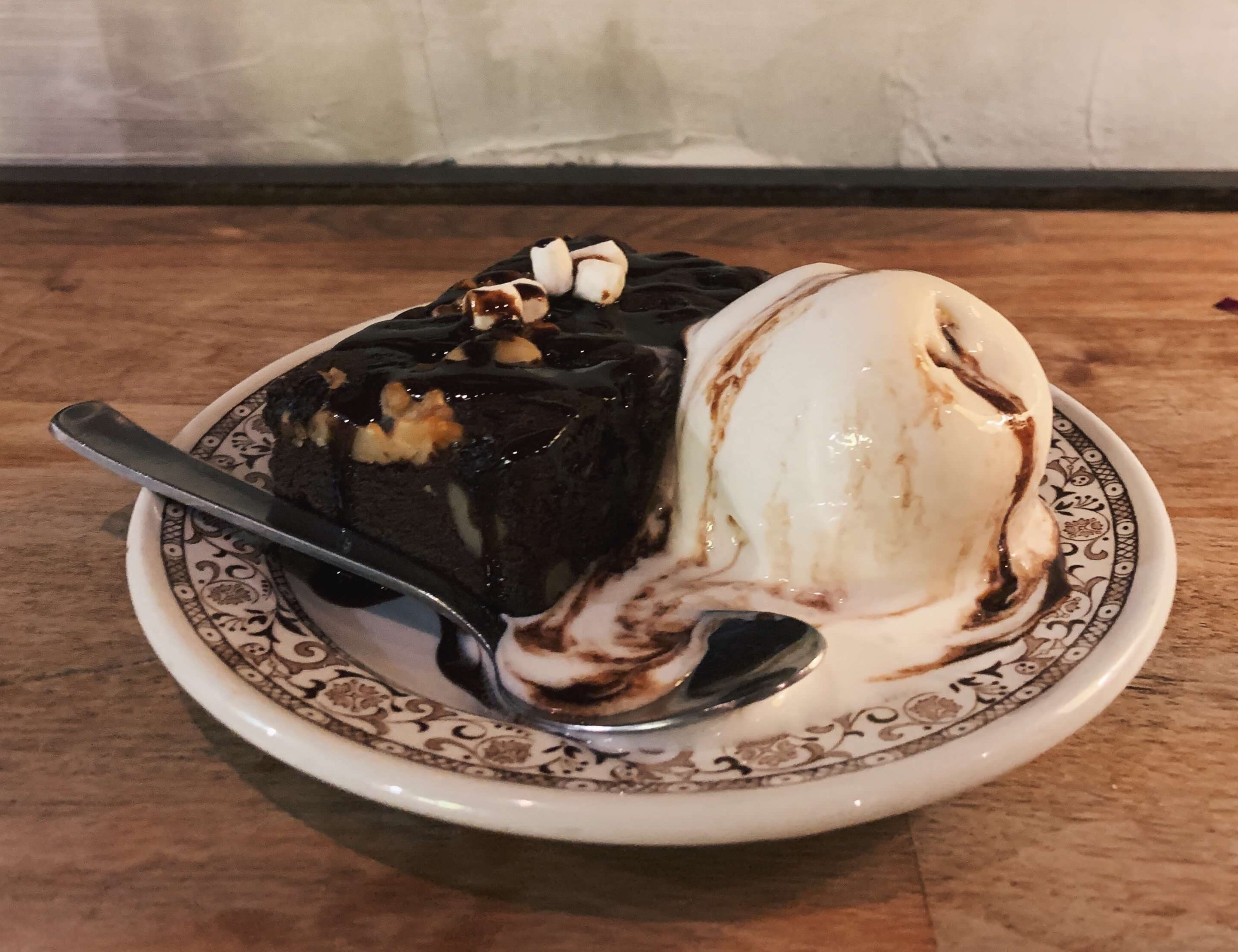 We ended the meal on a sweet note with their Chocolate Brownie with Ice Cream ($9). The brownie was served warm and was lightly drizzled with chocolate syrup. The cake was moist and chocolatey, though we felt that it would have done better with more fudge and a chewier consistency. The ice-cream was slightly melted when it was served, but overall the brownie was still a rich satisfying treat.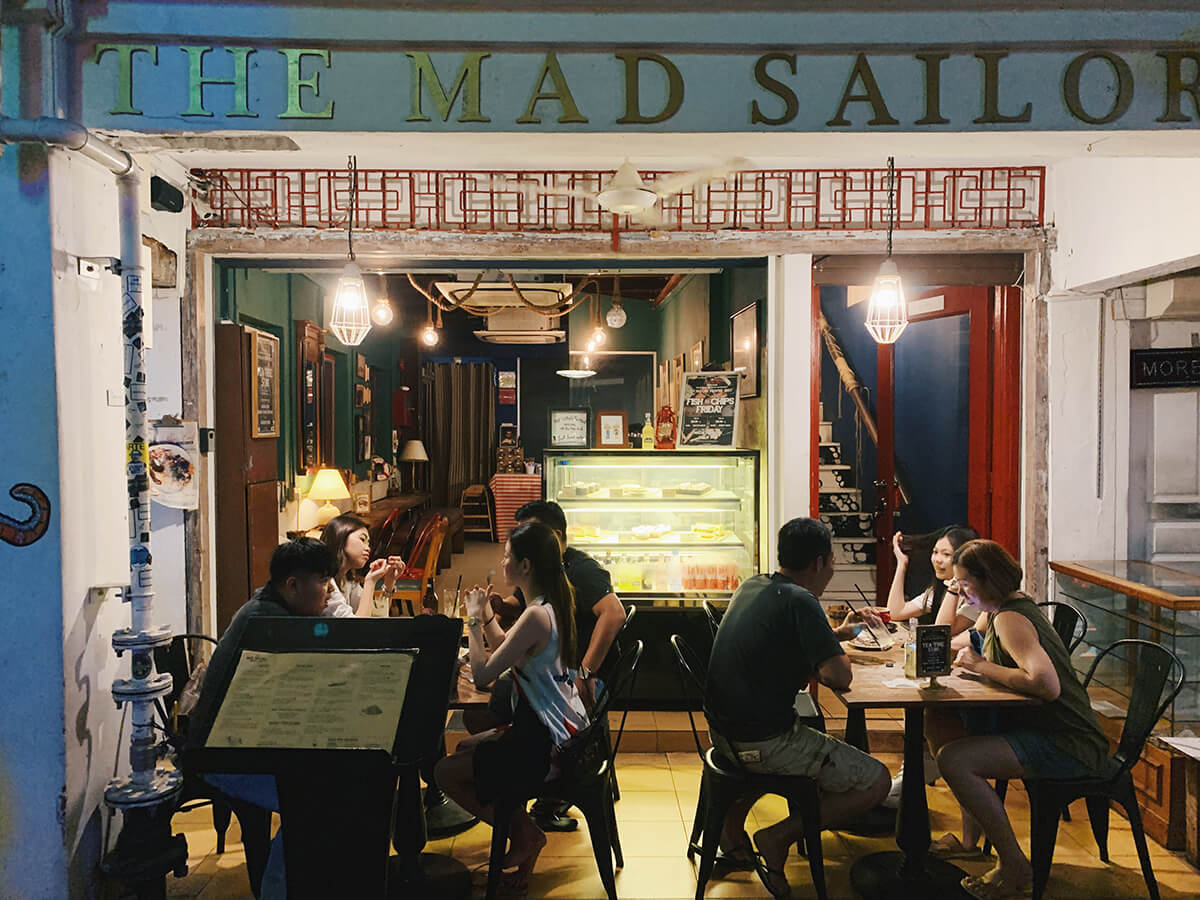 With hearty, honest grub and a comfortable dining space that feels like home, The Mad Sailor is a great spot for dinner if you happen to be hanging around the Haji Lane precinct.
While waiting for your food, you can even attempt to answer the trivia questions with your friends (their fish and chips are quite a hit, so they may be packed on Fridays and Saturdays!). Small flashcards bearing trivia questions are placed at every table, making The Mad Sailor not only the perfect place for cosy catchups —but perhaps also for first dates!
If you're looking for a chill place with honest, good food, mark The Mad Sailors as your next dinner spot! The dim lighting and home-like furnishings make it a good spot to catch up with friends over hearty British grub. Because it's halal, this is also a great option for Muslim folks.
Overall, the dining experience at The Mad Sailor was a pleasant one. Though the establishment was slightly shorthanded, our servers made sure food was served hot and that we had everything we needed to dig into their tasty British classics.
Check out our other reviews on Flex Digest to discover new gastronomic haunts in tow
---
Details
Address:
24 Haji Lane, Singapore 189217
Opening Hours:
12-10pm on weekdays, 10am – 11pm on Saturday and 10am – 10pm on Sunday.
Website:

www.themadsailors.sg
Price Range:
$12-$24