Step into this gorgeous hideout in Singapore Botanic Gardens filled with natural sunlight and rustic wood furnishings. The Halia is the perfect place for a business lunch meeting or a casual date night after an evening stroll.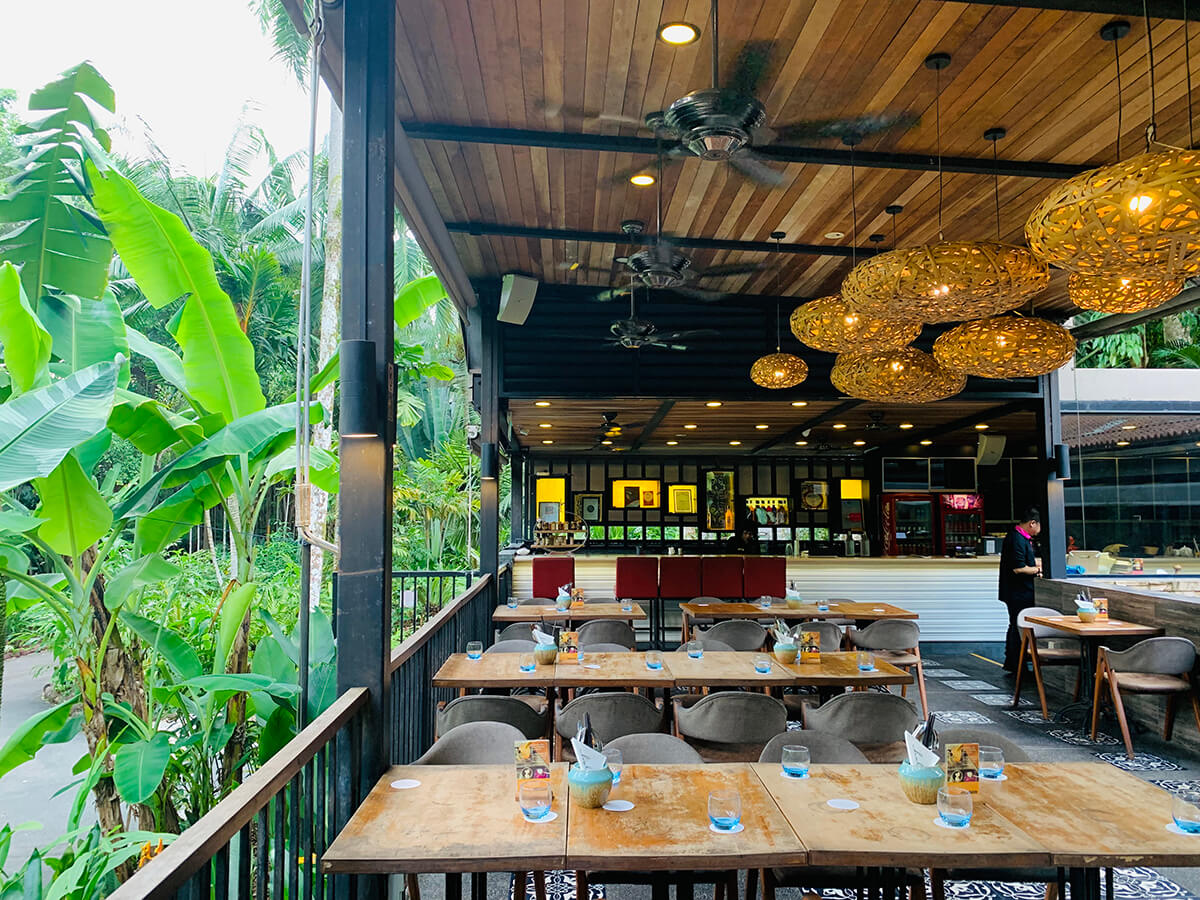 Halia, which means ginger in Malay, is incorporated into creative beverages like the Halia Mint Berry ($7) and The Halia's Signature, Ginger & Pineapple ($9). The Halia is located in the Ginger Garden.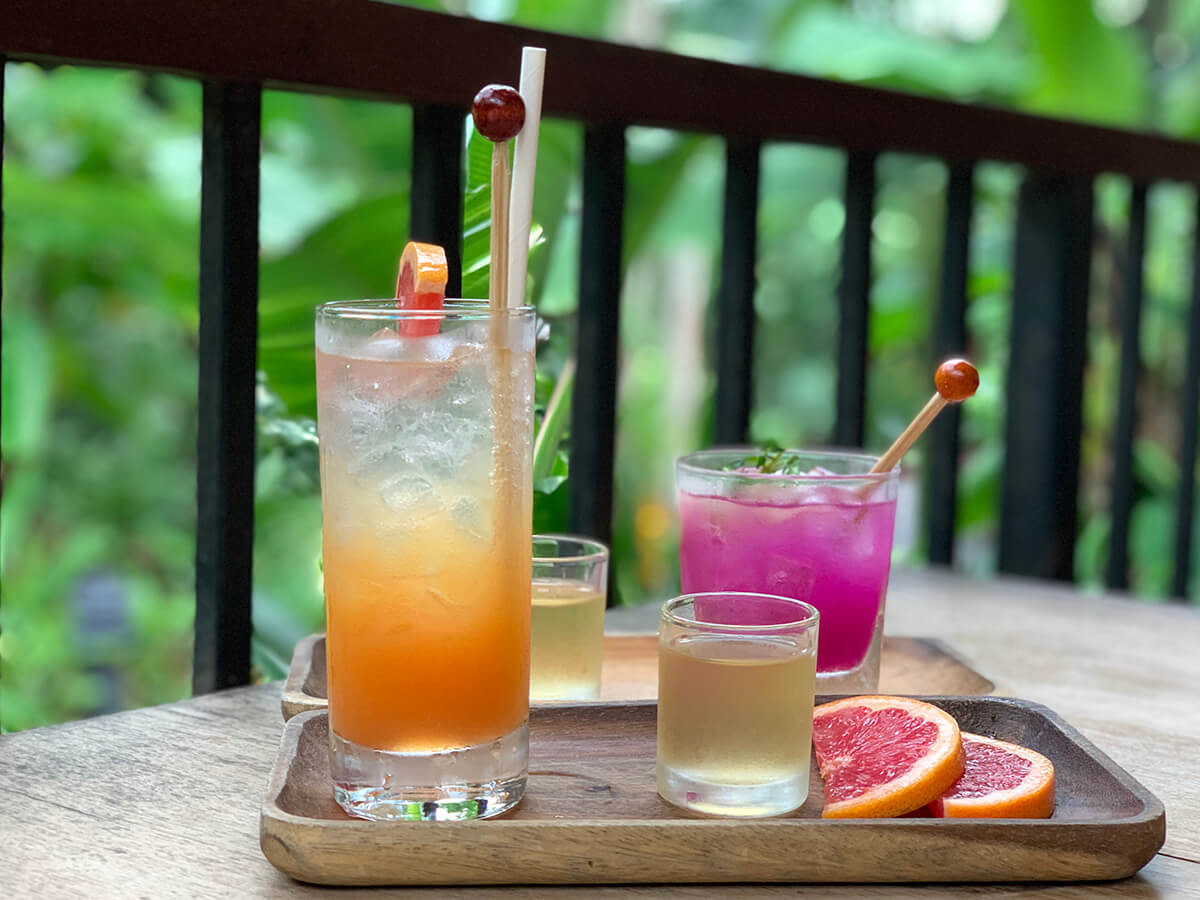 If you are not a fan of ginger like myself, give the Grapefruit & Tarragon ($8) or Lychee & Thyme ($8) a shot. We love the vibrant colours and refreshing taste, perfect for pairing with the following sides and mains.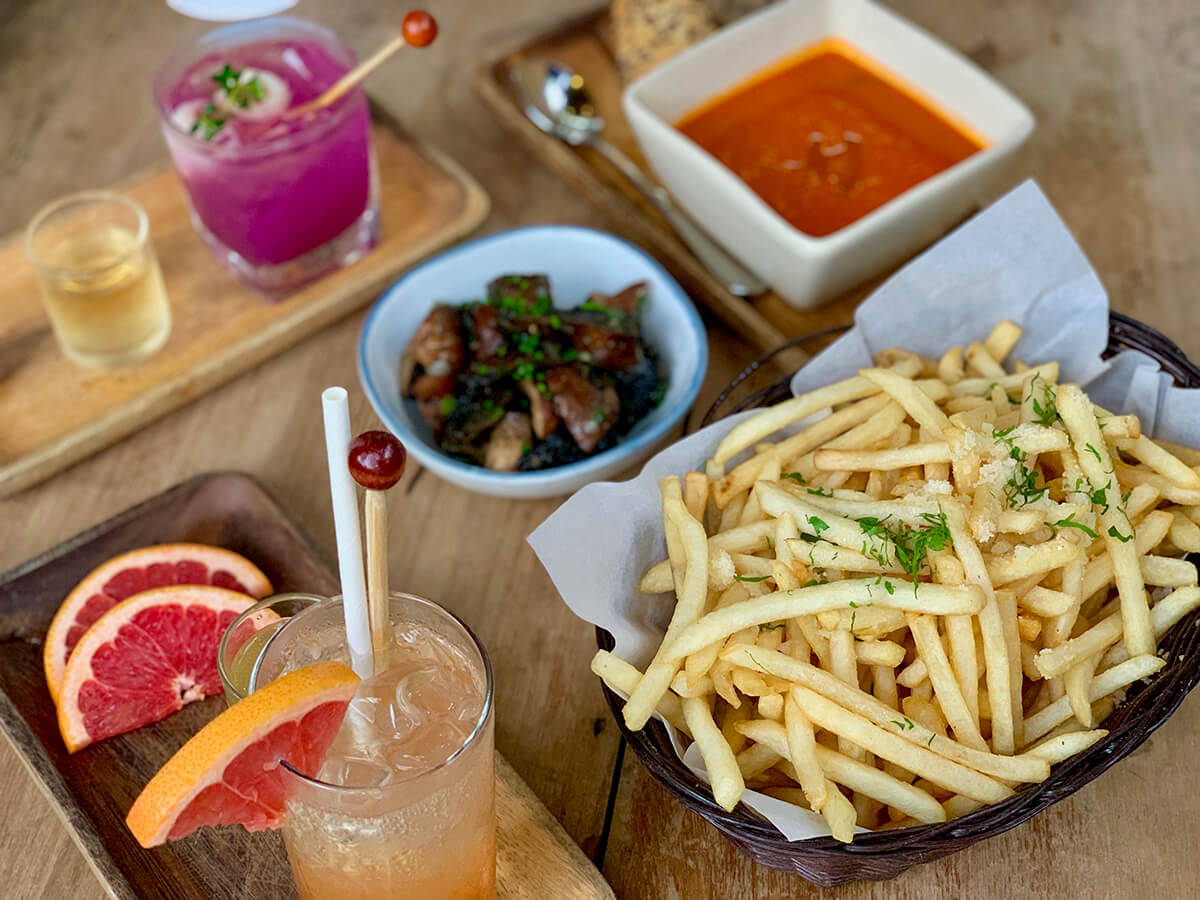 The Soup of the Day ($6) is Tomato and Basil with a thick consistency and herbaceous flavour. We also ordered the Sauteed Portobello & Swiss Brown Mushroom ($6) and Truffle Fries ($18) to share. A promising start to the meal, however, I wish the amount of truffle oil was as generous as the amount of fries.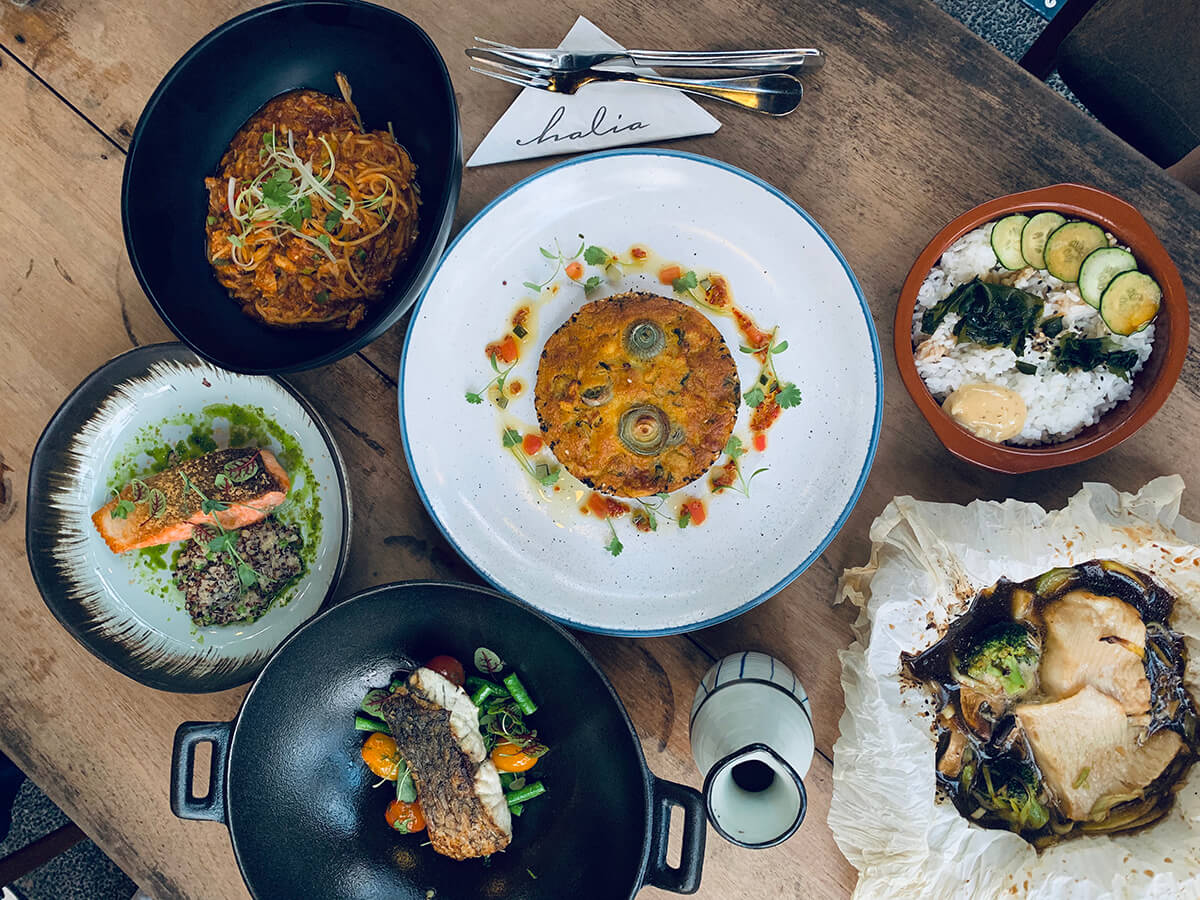 Next up are the mains that we've been looking forward to. The Paperbag Oven-Baked Halibut Fillet ($33) with a side of sesame Japanese rice, wakame and truffle aioli is my kind of comfort food. The broth has a hint of ginger flavour that's not too overpowering, very easy on the taste buds.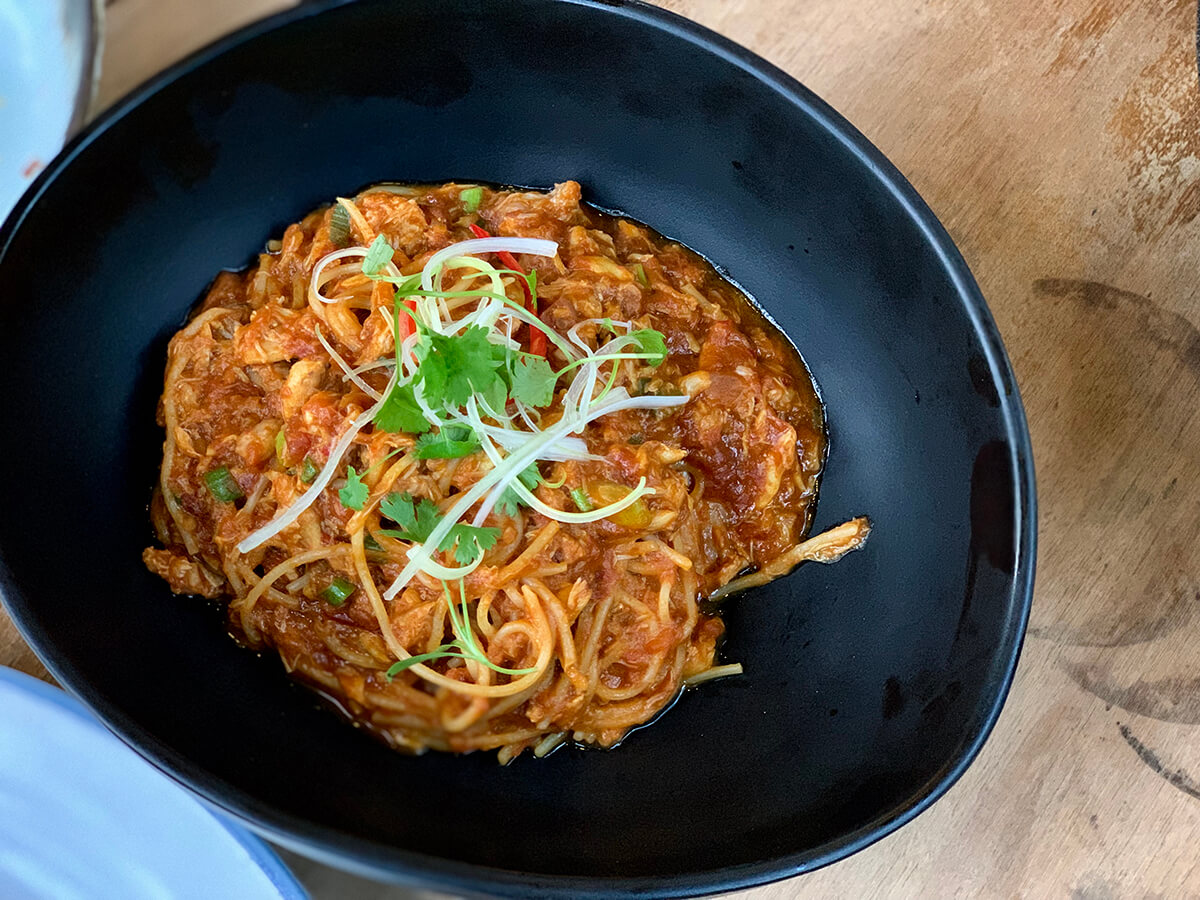 The Halia's Singapore-Style Chilli Crab Spaghettini ($26) is a close representation of our nation's most popular dish. Drenched in sauce and fresh crab meat, it is spicy, yet tangy at the same time.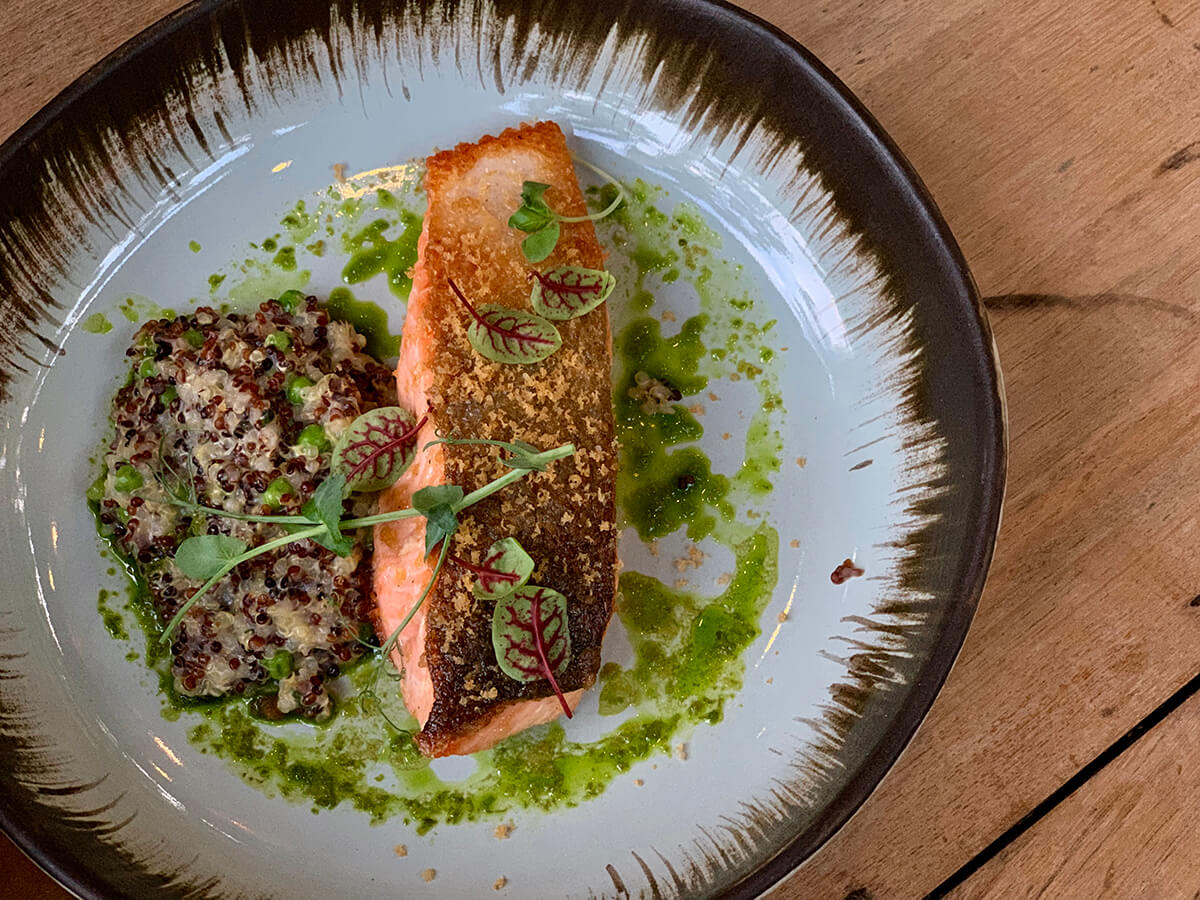 The Akaroa Salmon Fillet ($26), cooked to medium has a soft texture on the inside and crispy, light skin that adds a crunch to every bite. The side of zesty organic quinoa "porridge" complements the overall texture of the dish. It's worth a try!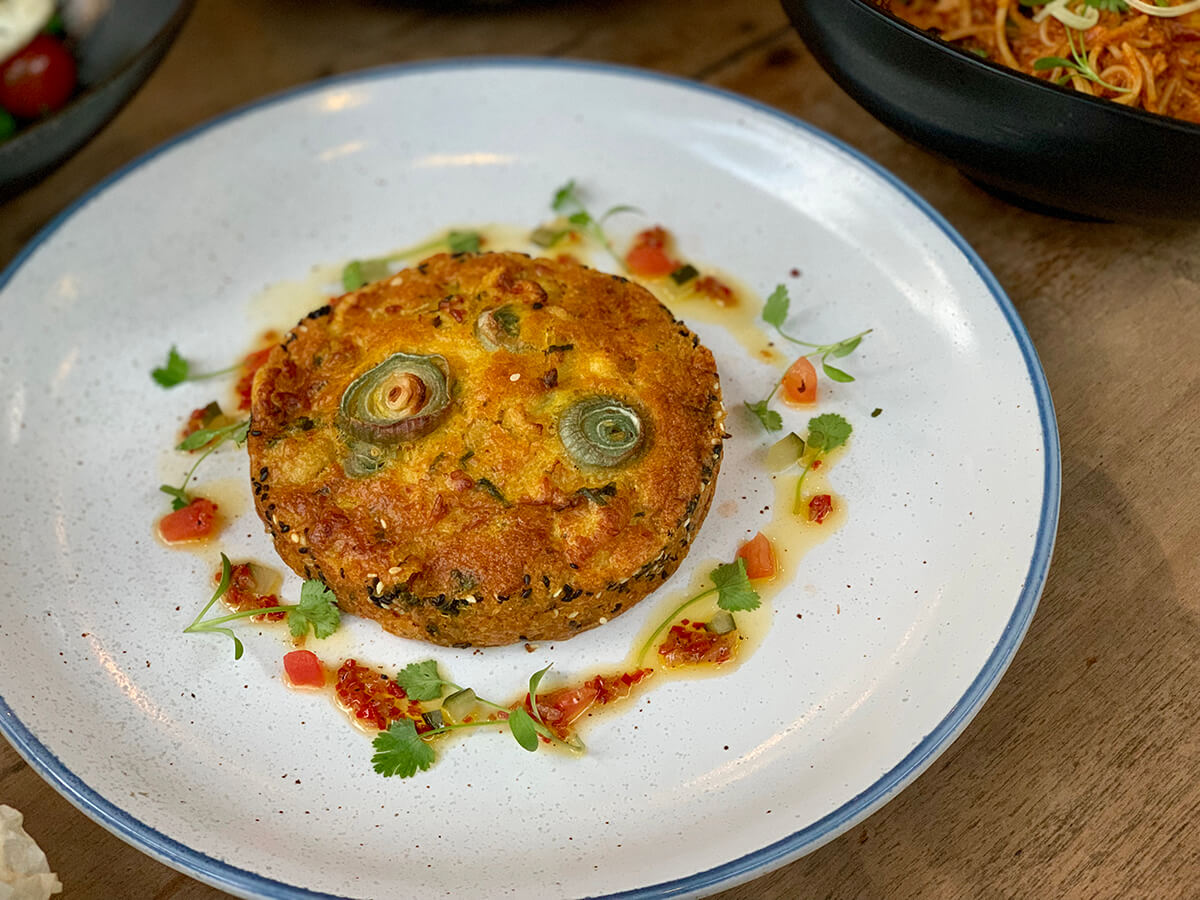 Good news they have vegetarian options too! The Cauliflower and Shallot Bake ($26) is a pleasant surprise. It is packed with flavours like turmeric, chilli salsa and coriander yoghurt, so delicious we finished every bit of it.
It's a pity we were too full by the end of the meal to taste the Die Die Must Try Chocolate dessert. We're definitely coming back for more!
Did we also mention The Halia is certified halal too? Bring your friends along to The Halia and dig into a wonderful meal surrounded by nature and good vibes only.
---
Details
Address:
1 Cluny Road, Ginger Garden, Singapore Botanic Gardens, Singapore 259569
Opening Hours:
Mon to Fri 9am – 10pm, Sat to Sun 10am – 10pm
Website:
https://thehalia.com
Price Range:
$30-$45 per pax