Korean bibimbap is not new to the Singapore food scene, but Dosirak (which refers to a packed meal in Korean) takes it up a notch by adding a modern and quirky twist to the classic rice bowl. Each bibimbap at Dosirak is fully customisable to suit your preferences, and is served in an ice cream tub so you can shake up all the ingredients without making a mess.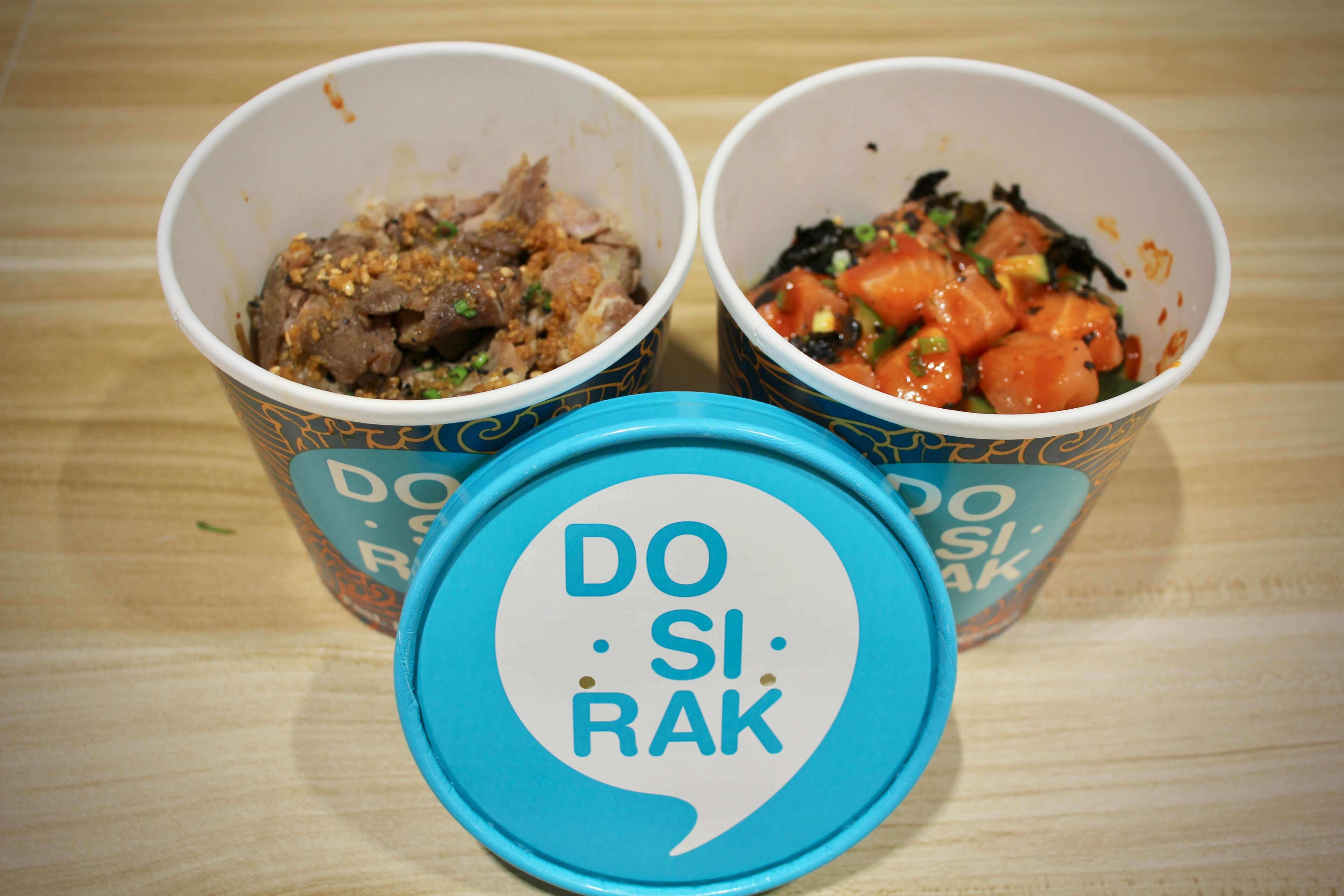 Besides being a treat to the tastebuds, the bibimbaps here go easy on the waistline too as each bowl is under 500kcal each, all thanks to Dosirak's commitment to using high-quality ingredients and in-house preparation. 
Their flagship store at OUE Downtown Gallery boasts a large open-concept dining area that is perfect for a casual meal with colleagues or friends.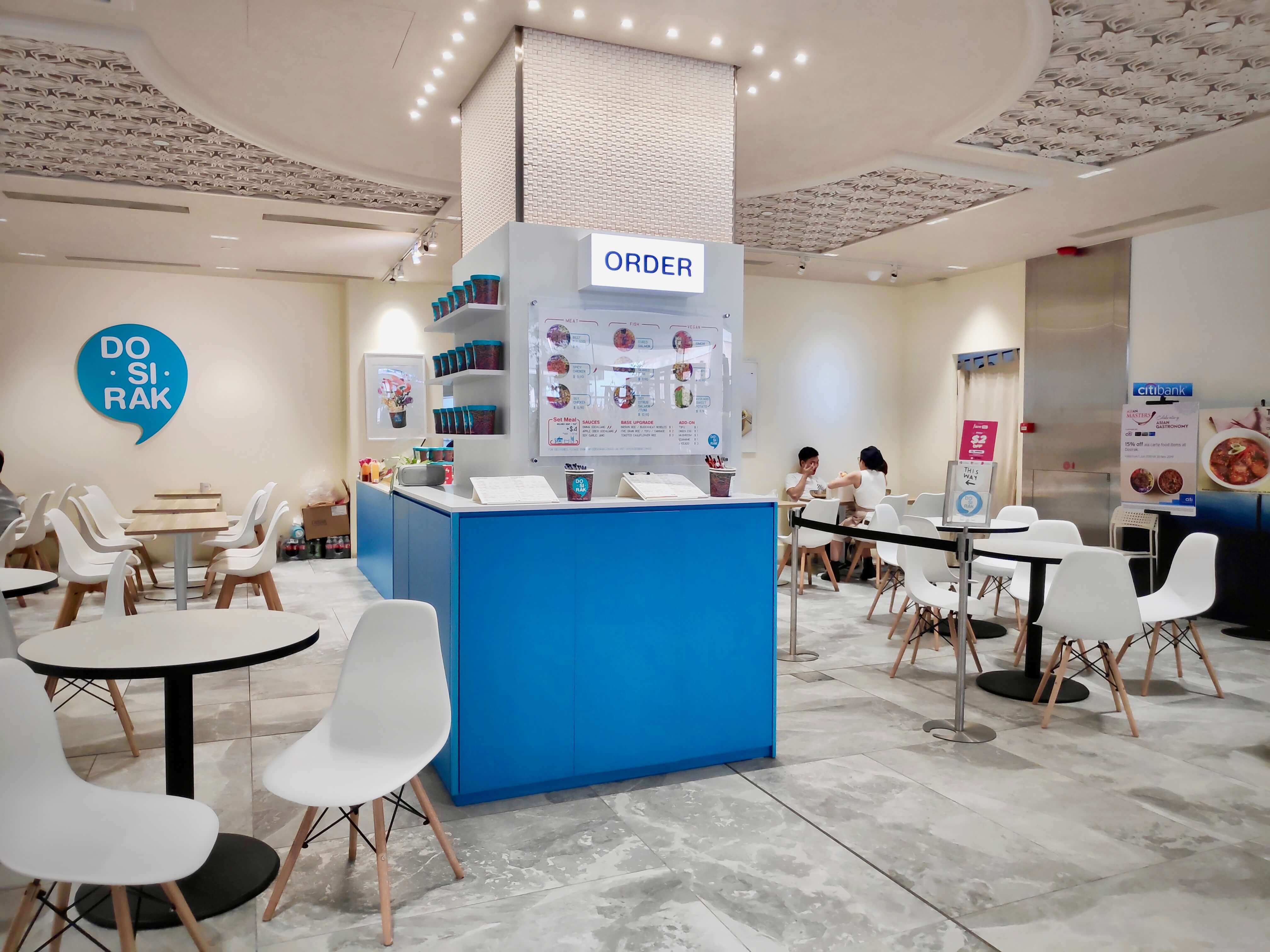 Creating your own bibimbap is simple – first, pick a main, then add on sides, a base and your favourite sauce. With 9 types of mains that include meat, fish and even vegetarian/vegan options, there is definitely something for everyone. 
Not sure what to pick? Read on for our recommendations.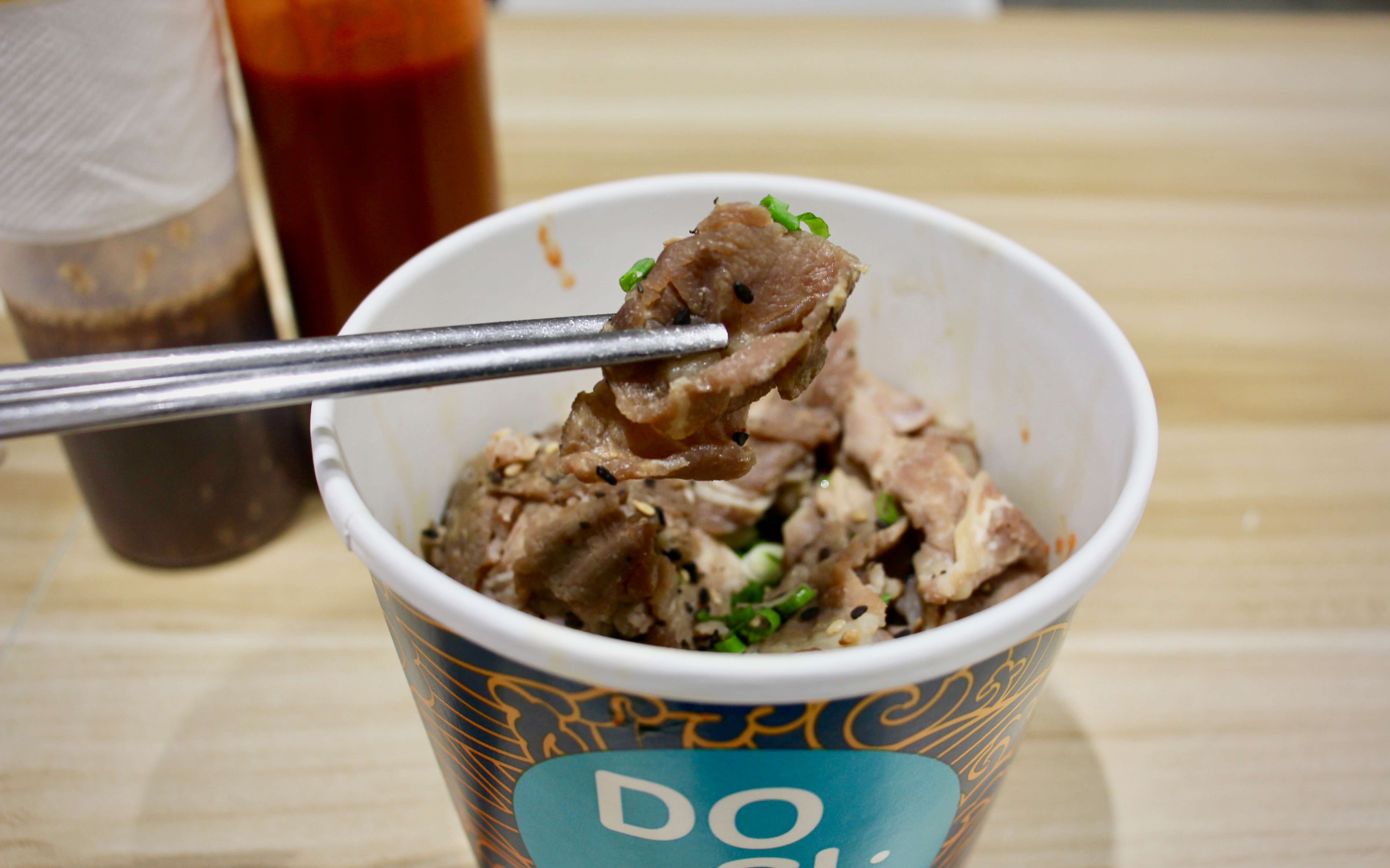 If you're craving traditional Korean flavours, you must try their Beef Bulgogi bowl ($9.90) – think succulent, tender slices of beef marinated in sweet and savoury Bulgogi sauce.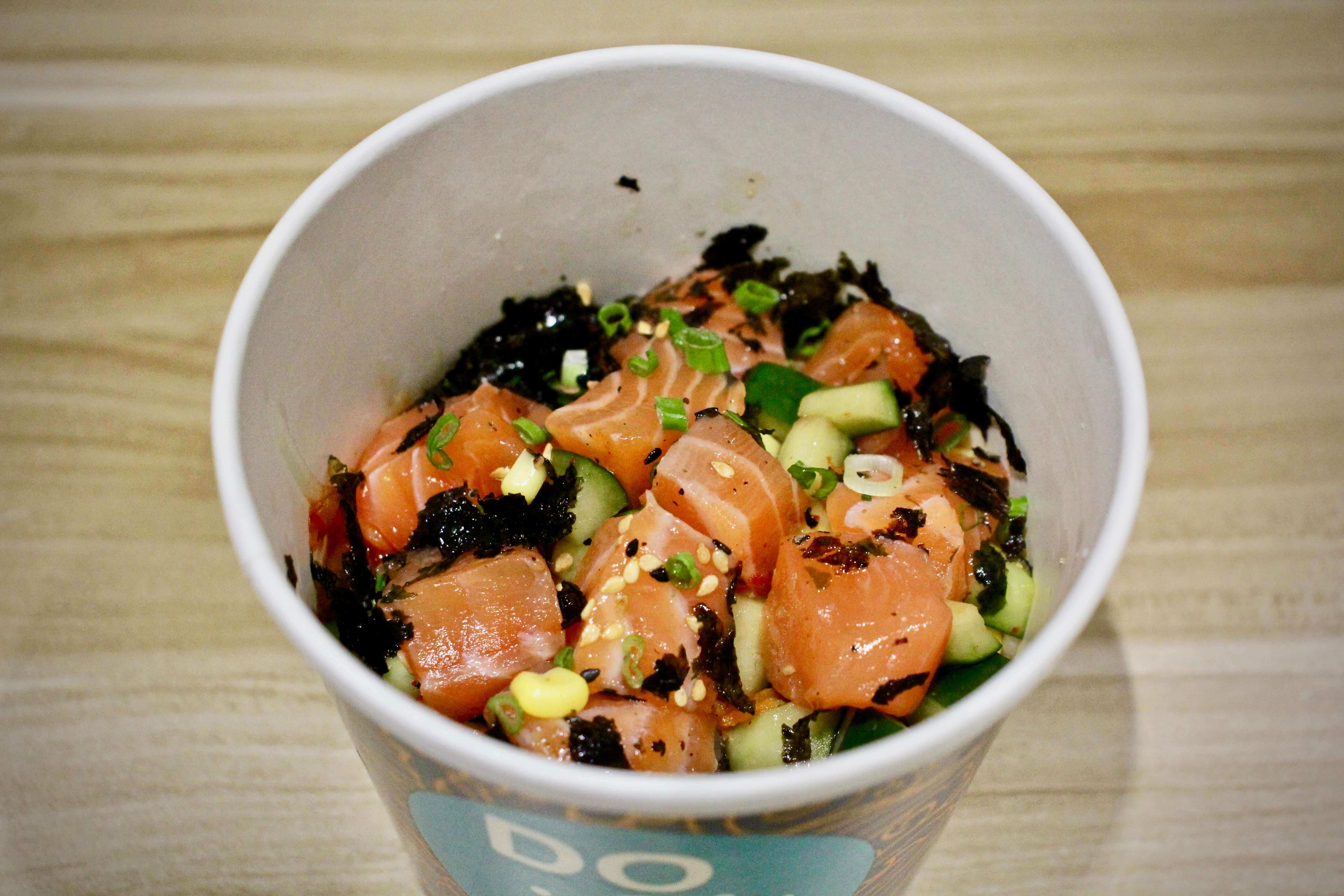 Sashimi fans will love the Cured Salmon bowl ($11.90) with its melt-in-your-mouth chunks of salmon sashimi. Another crowd favourite is the Soy Citrus Salmon/Tuna Bowl ($12.90), where the cubes of seafood are marinated in a soy-citrus dressing and seared to perfection.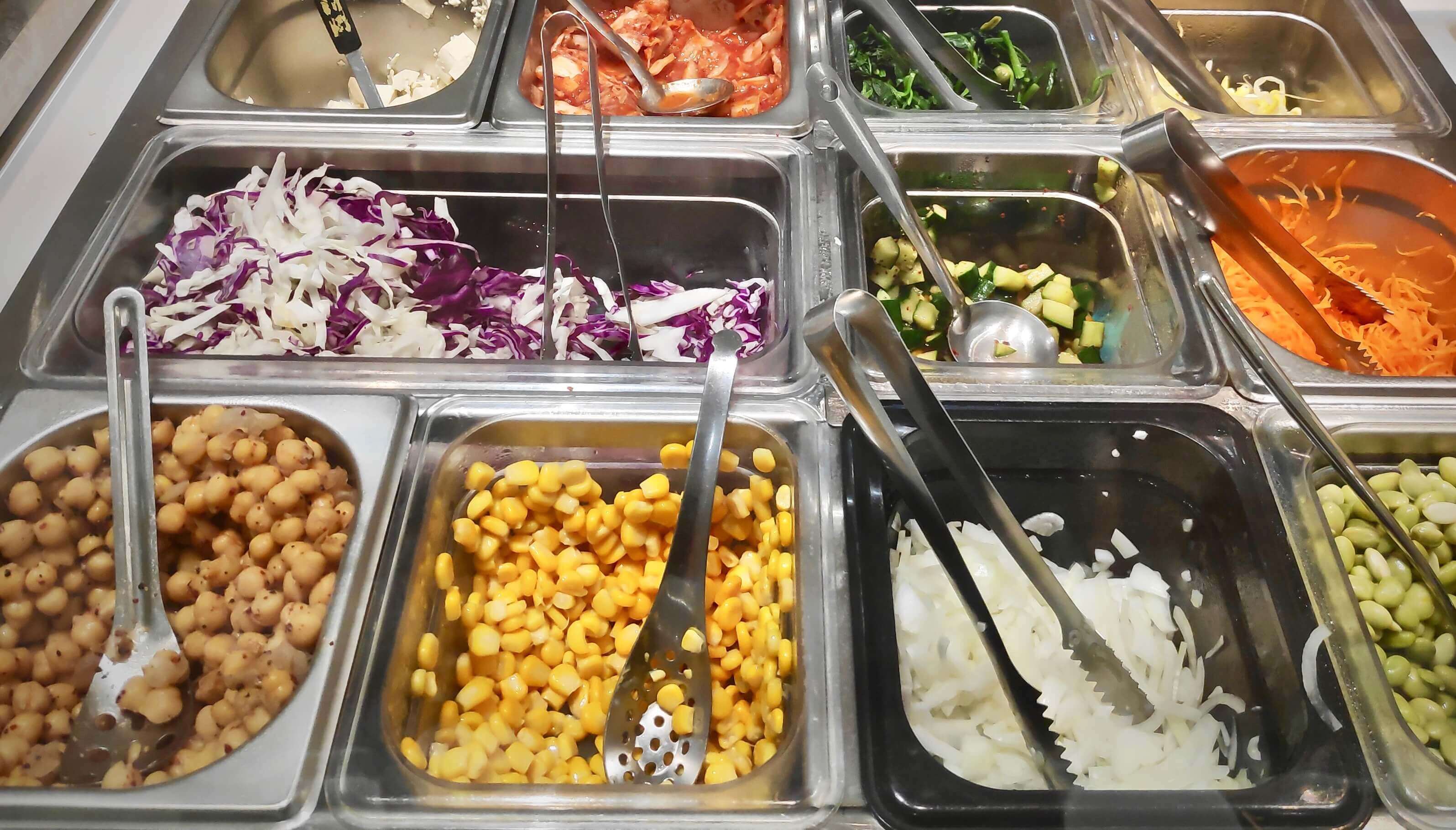 For sides, load up on five different veggies of your choice (be sure to try their homemade kimchi!), or let Dosirak's friendly staff wow you with their recommendations by selecting the "Let Omma Decide" option.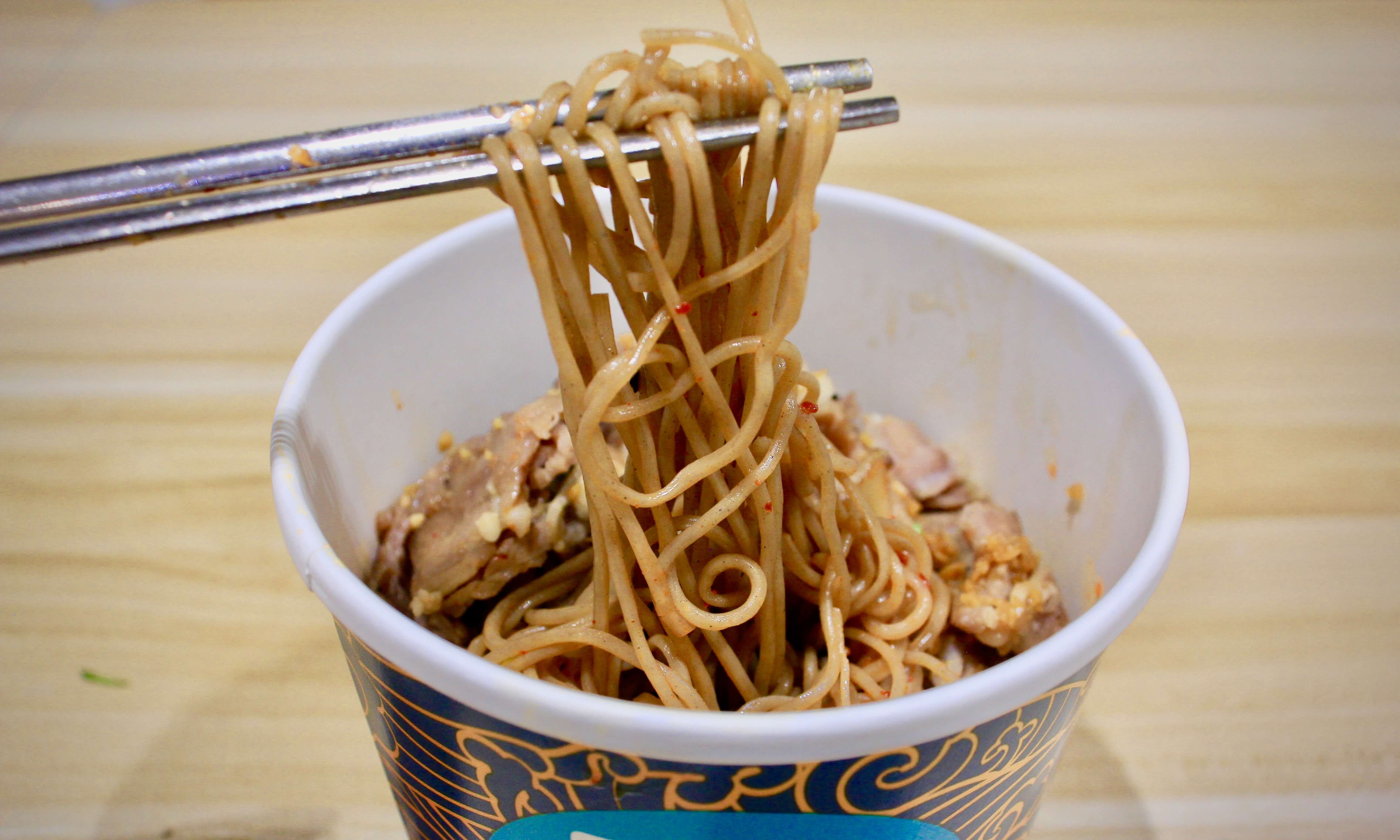 All bowls come with premium quality white rice, but we prefer swapping it for the healthy 5-grain rice, a tasty mix of white and brown rice with 3 types of grains, or the silky buckwheat noodles.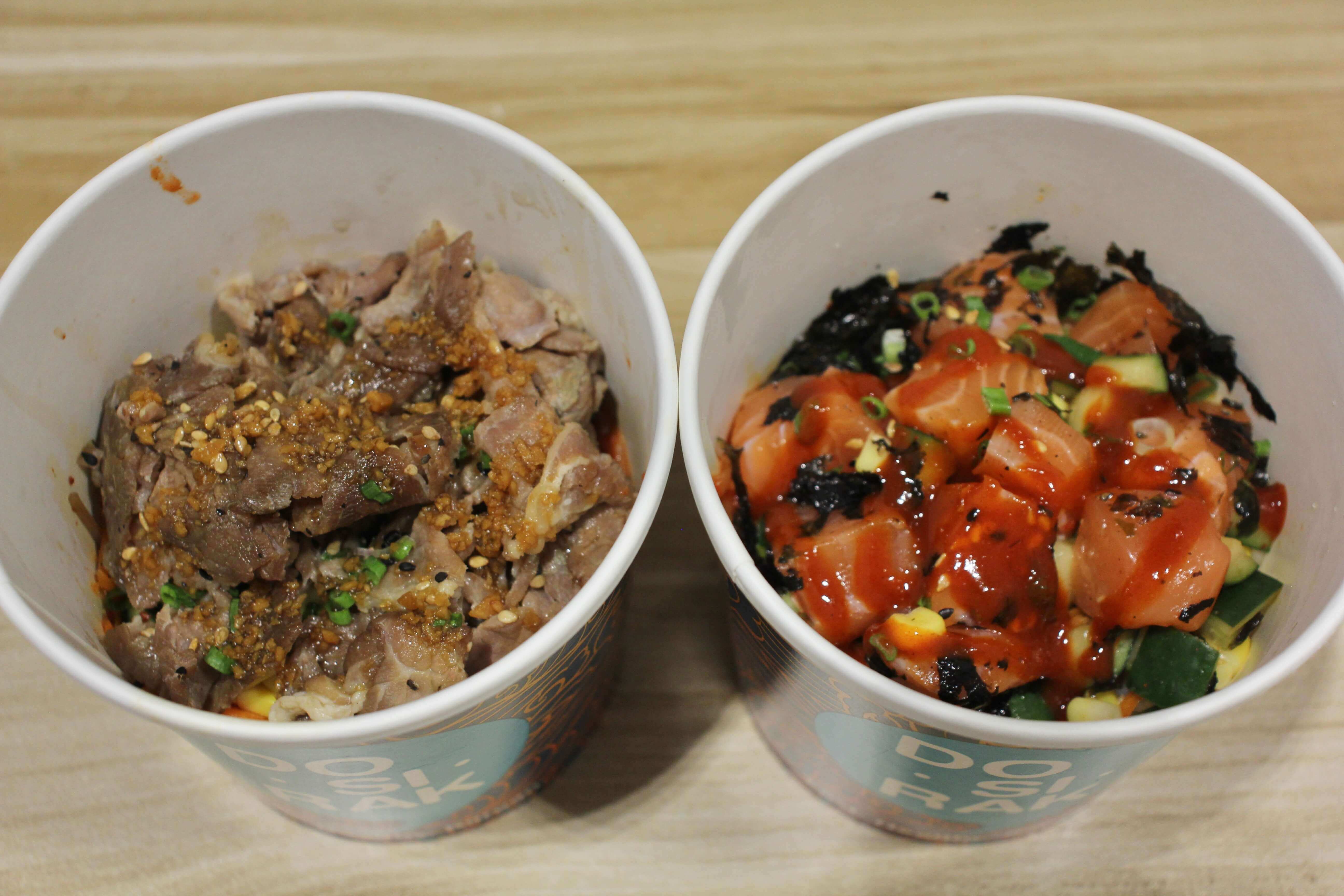 Finally, no bibimbap at Dosirak is complete without a generous lashing of their homemade sauce. The Apple Cider Gochujang is Dosirak's signature and my personal favourite, a perfect balance of spicy, sweet, and tangy. For those who like it really hot, go for the Omma's Gochujang, while those who want to turn down the heat can opt for the sweet and savoury Soy Garlic Jang. 
Be sure to leave space for some piping hot soup and a refreshing Korean beverage!
Dosirak truly lives up to its mission of being a fast, healthy eatery that serves up authentic Korean flavours. With so many winning combinations to try out, I'll definitely be making a beeline for Dosirak the next time I'm in town. 
---
Details
Address:
OUE Downtown Gallery, 6A Shenton Way #01-44, Singapore 068815
Opening Hours:
Mon – Fri: 11am – 8pm, Sat: 11am – 2.30pm. Closed Sundays and PH
Website:
www.dosirak.com.sg
Price Range:
$10-$20 per pax
Download the Flex Rewards app to enjoy a base upgrade for free (cauliflower rice, buckwheat noodles, 5-grain rice)