The 80s: a time when fashion was larger than life and music videos were all the rage.
Whether you were born then or wishing you were, the 80s were a great period for trends and pop culture. And the recent retro craze hasn't been lost on Singapore, with vintage fashion stores popping up by the dozen. Looking to spend a weekend cruising down memory lane? Here's a weekend guide that we've put together just for that!
1. Look The Part
Image credit: Dustbunny Vintage
To feel like you're back in the 80s, you're gonna have to dress like you're back in the 80s. And thanks to vintage and used clothing stores, now you can make that a reality. Dustbunny Vintage, located at Keong Saik Road, has vintage dresses and accessories for you to choose from while Loopgarms, located in the Jalan Besar neighbourhood, is bent on making streetwear look 80s again.
2. Visit A Record Shop
Image credit: Retrophonic Records
Now that you're dressed the part, it's time to immerse yourself in the music of the times. Most of us probably don't own a record player, but there's still something about the look and feel of vinyl records that evoke a nostalgia that streaming just simply can't. Retrophonic Records, located at Duxton Road, has an extensive collection of records both old and new. Audiophiles, you won't be disappointed.
3. Visit A Second-Hand Store
With knick-knacks in every nook and cranny, The Heritage Shop is a haven of antiques and collectibles. A gem nestled in Jalan Sultan, the place is stacked to the brim with history, with every object there telling a tale. Drop it a visit and you might be surprised by what you find. As they put it themselves, old things never go out of style.
4. Pose For An Old School Picture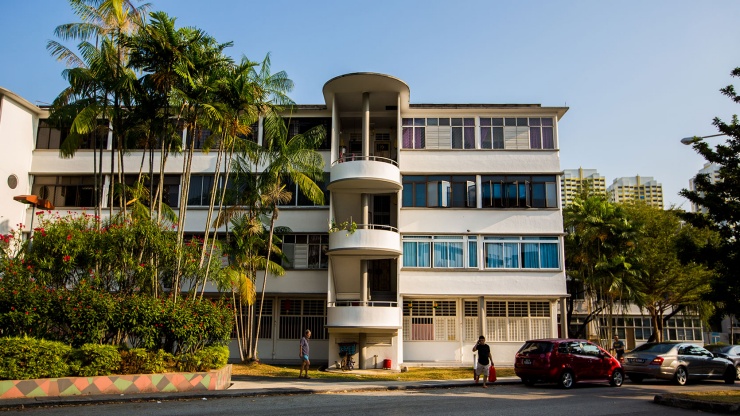 Image credit: Visit Singapore
Although much of the area has been taken over by high-rise buildings and hipster cafes, a small slice of the past still lives on in Tiong Bahru Estate. The belt of HDB blocks at Moh Guan Terrace provides the perfect backdrop for an old school photoshoot. Much of the buildings have been well-preserved, so you can imagine how couples must have posed in these places in the heydays of the 80s! 
5. See The History Behind The Snaps
Image credit: Vintage Cameras Museum
Just like fashion and music, photography was a booming business in the 80s. Instant photography became increasingly mainstream and the retro-futuristic aesthetic remains one that is unparalleled and relevant even to this day. At the Vintage Cameras Museum in Rochor, travel back in time and learn about the instrument we use on a daily basis yet know so little about – the camera. Featuring over 1,000 cameras big and small, this one-of-a-kind museum is one that you have to experience yourself. Step in and be amazed!
6. Get drinks At A Retro Bar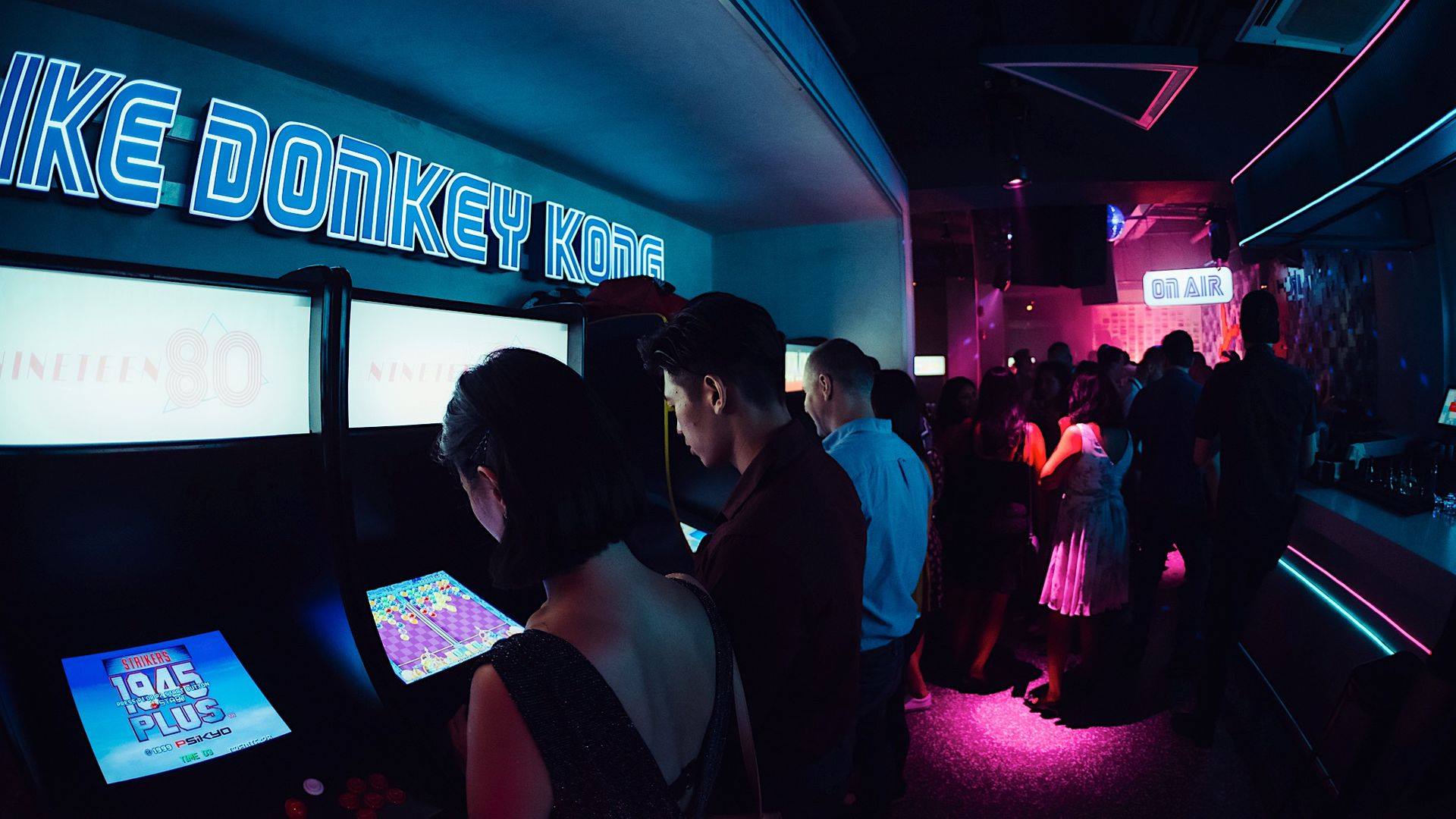 Image credits: NINETEEN80
A retro bar and discotheque right in the heart of town, NINETEEN80, located in Tanjong Pagar, is where you'll want to be at to indulge in some retro revelry. With old school arcade games like Street Fighter, nostalgic cocktails and of course, the funkiest tunes, there's no better way to top off your night. 
An 80s Weekend
Don't we all wish we could go back in time sometimes, even if just for a weekend? Whether you're spending it with family or friends, these old-school activities are bound to take you back to the carefree and colourful times of the 80s!