Just like the famous bible verse, one should treat one's body like a temple. It is like a holy sanctum – whatever you put in, you reap – thus making it so important for everyone to eat healthy for our very own wellbeing. Whenever we think of healthy eating, what comes to mind is usually bland, boring and flavourless. Here's a Public Service Announcement for all the junk food lovers out there: Feeling skeptical about the taste of healthy food? At The Living Cafe, healthy eating can be achieved without compromising on taste or enjoyment. In fact, you would never expect 'healthy' food to taste so flavourful !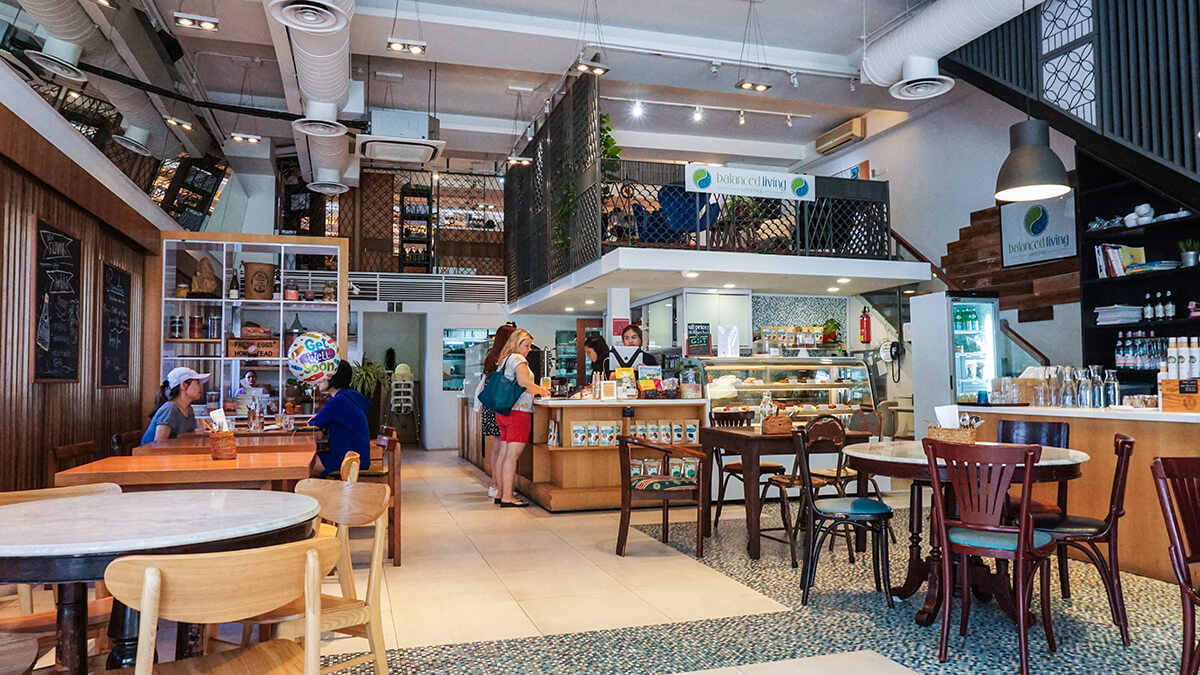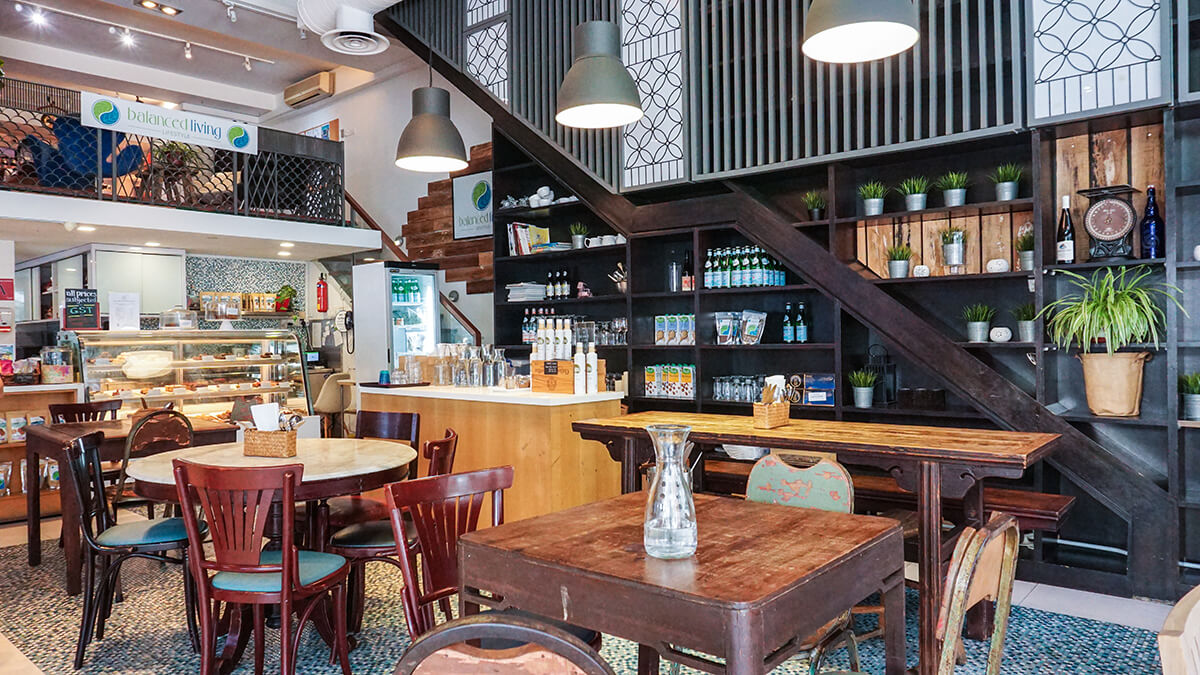 Started in 2011 by master nutritionist Dana Heather, The Living Cafe sprouted up along Bukit Timah Road with its main mission of providing genuinely healthy, affordable and tasty food and drinks to the masses. The cafe is an expansion of the Balanced Living Wellness Centre, which offers holistic health support, clinics and classes for everyone. 
For Dana, she had a main mission to spread the word about wellness and healthy living to the masses. What better way than to open a cafe to show everyone that healthy eating isn't all about bland and boring diets?
The rustic interior decorations in The Living Cafe and soft music make this place a great location for people to gather and catch up with their friends, or just learn more about healthy living. 
The menu at The Living Cafe offers a plethora of many different healthy options; from burgers, to brown rice bowls and even dessert, such as the tasty and thirst quenching açai bowl, which is comparable to a sinful fruit sorbet without unhealthy preservatives and additives. 
The cafe prides itself in its raw food, in which ingredients used have not undergone any form of traditional cooking or chemical processing. This allows the preservation of vitamins and nutrients found within each ingredient, making for a raw-ingly refreshing and healthy meal!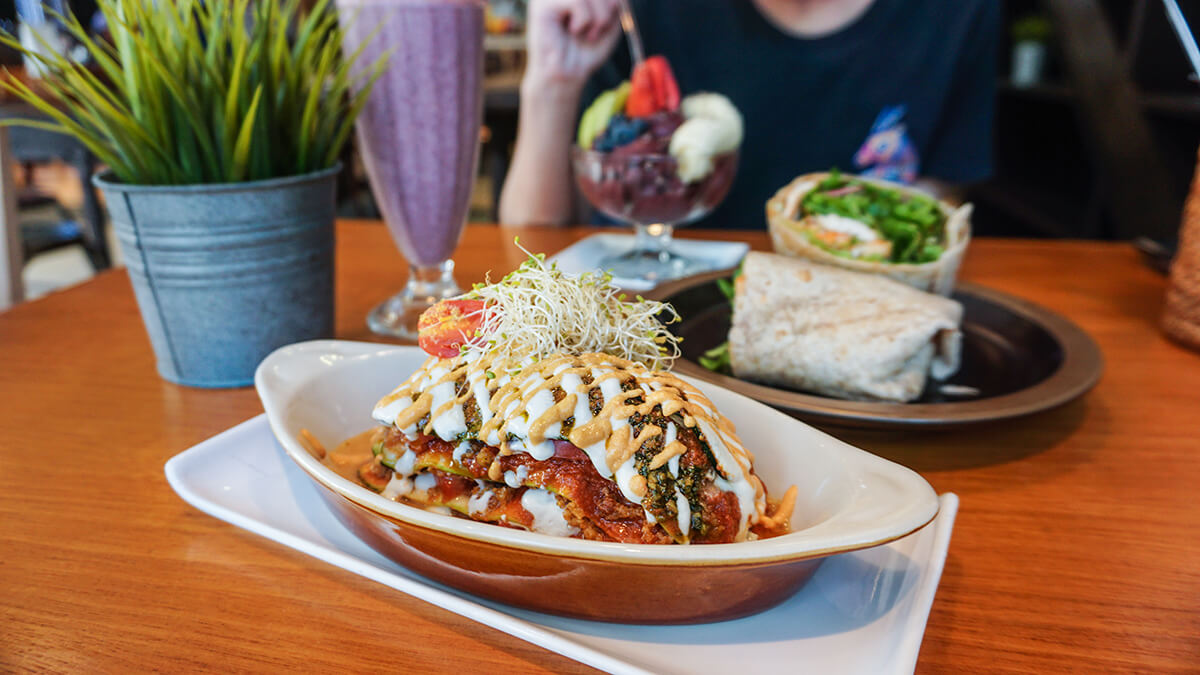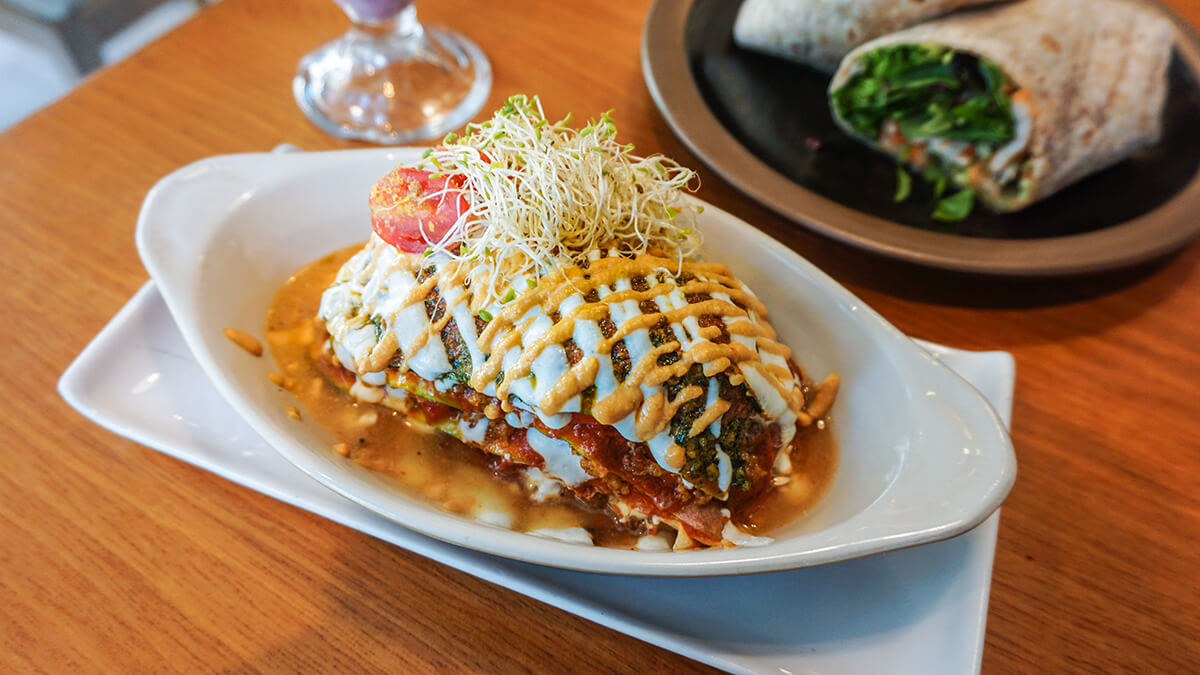 Personally, I feel that food in its raw state wouldn't be anything to shout about – there is only so much flavour that one can get from the food source itself. Oh boy, how wrong I was! The Zucchini Lasagne ($20), one of the cafe's signature Raw Mains, is full of flavour and spice. Layers of zucchini and tomato are tossed with macadamia cheese, pesto and the cafe's own vegan version of taco 'meat', before being topped with creamy cashew mayo and more cheese. I loved how the whole dish tasted meaty even though there was no meat in it! The flavours from the cashew mayo, cheese and taco melded perfectly together; giving off a lingering creamy texture on your tongue as you bite into the crunchy vegetables.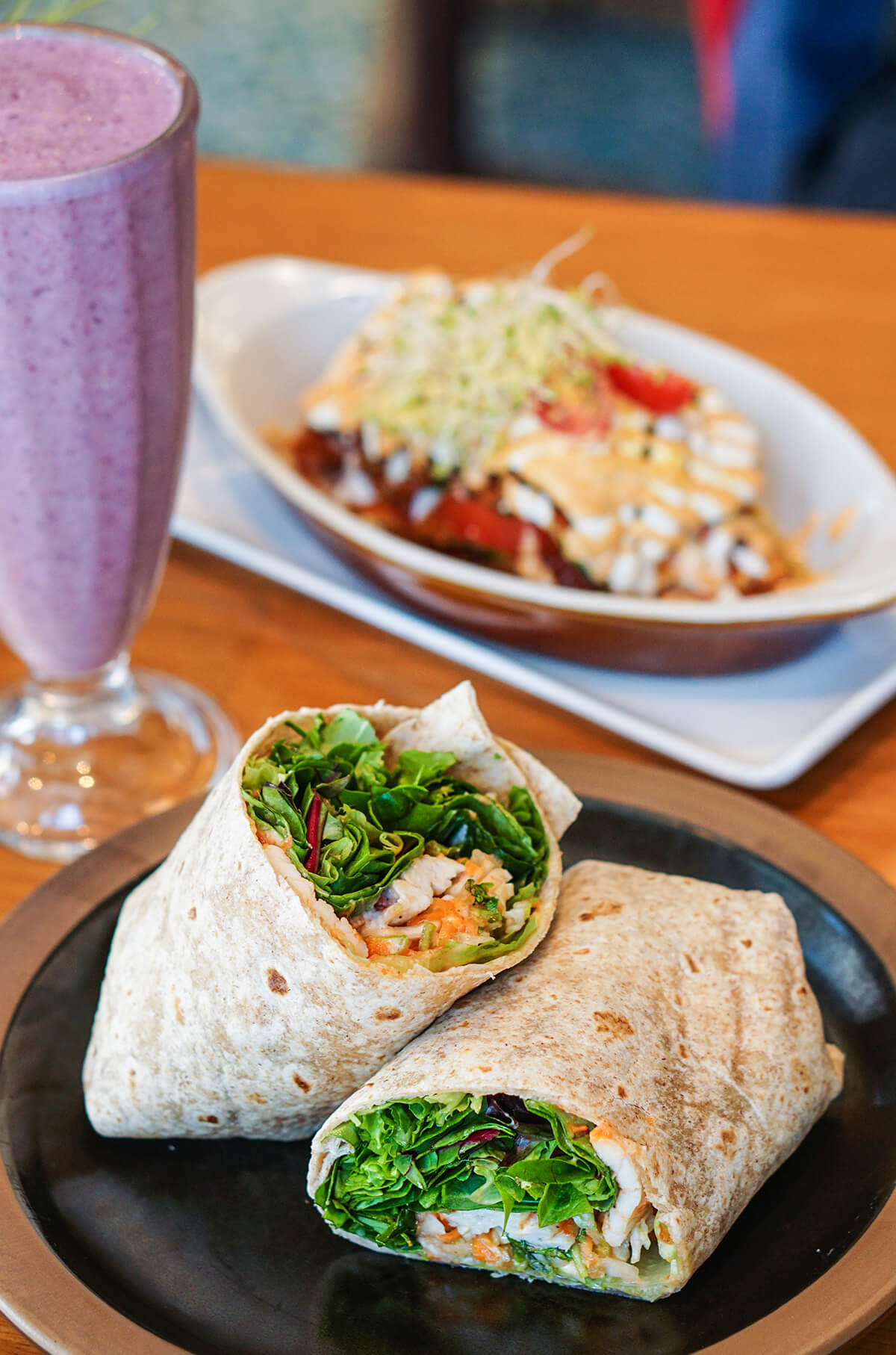 However, the star of the show for me was the Honey Glazed Chicken ($18), wrapped in a wholewheat wrap. Sliced perfectly in half, the beautiful medley of colours whetted my appetite and brought a smile on my face. The chicken meat was well-marinated in a raw sweet chilli sauce. I noted bits and pieces of pickled cabbage and carrots, which gave off a tart contrast to the sweet and spicy sauce. Although the vegetable to meat ratio was overly skewed, it does make a very filling meal and is great for anyone who is trying to wean off or cut down on their meat intake! 
If you're on the Flex Rewards app, every purchase of a wholemeal wrap with a choice of Tofu and Guacamole or Honey Glazed Chicken entitles you to a free herbal tea!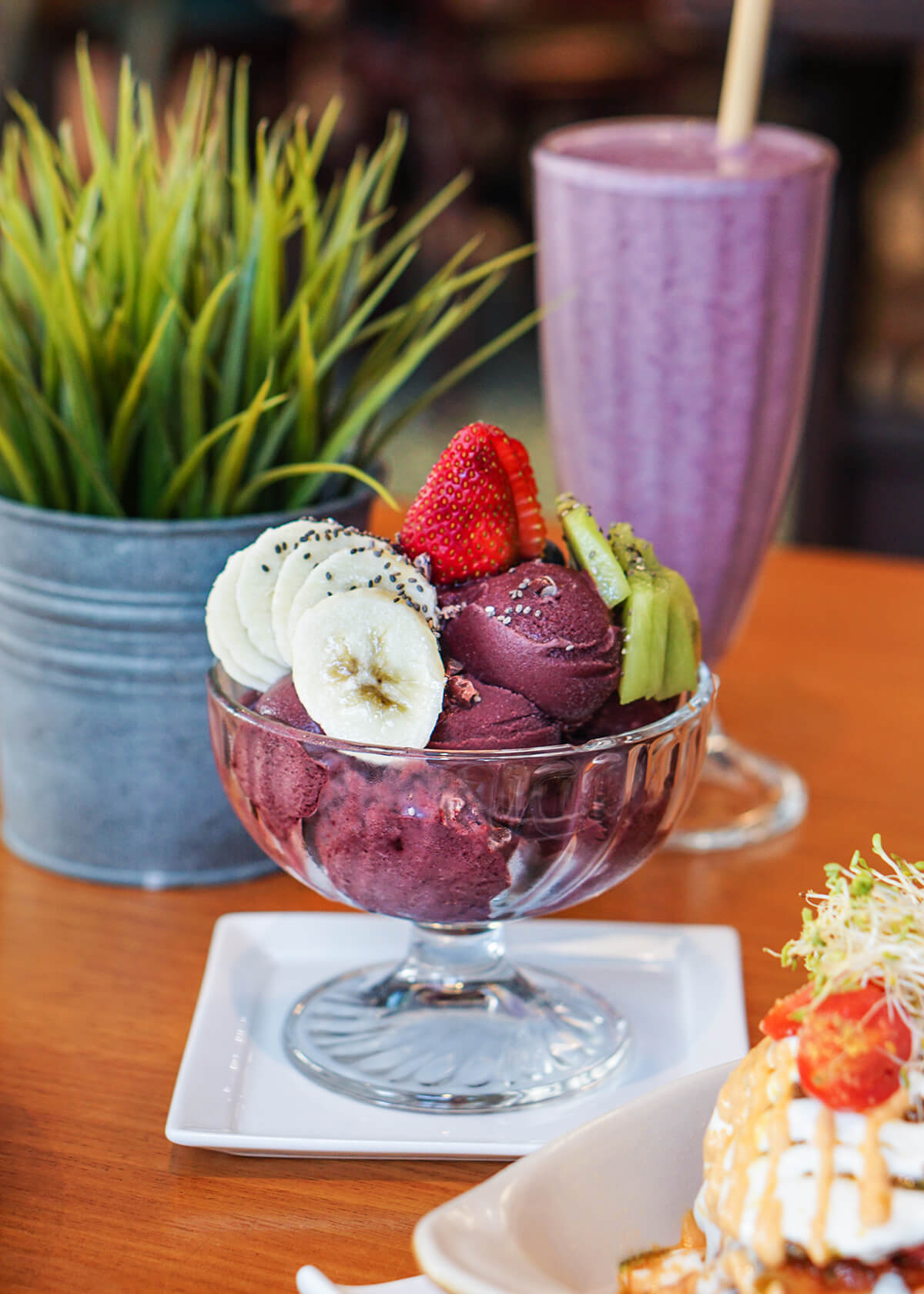 No meal is complete without dessert! I tried the Acai Bowl ($16.50), which was definitely one of the most value-for-money acai bowls out there. Served just like a sundae, scoops of frozen blended acai sit atop a bed of nuts, before being topped with fresh kiwi, strawberry, banana, cacao nibs and chia seeds. The acai had a sherbert texture, and was not overly sweet. I managed to finish the whole acai bowl without finding it overly cloying – instead, it was refreshing, just what I needed for a post-meal indulgence!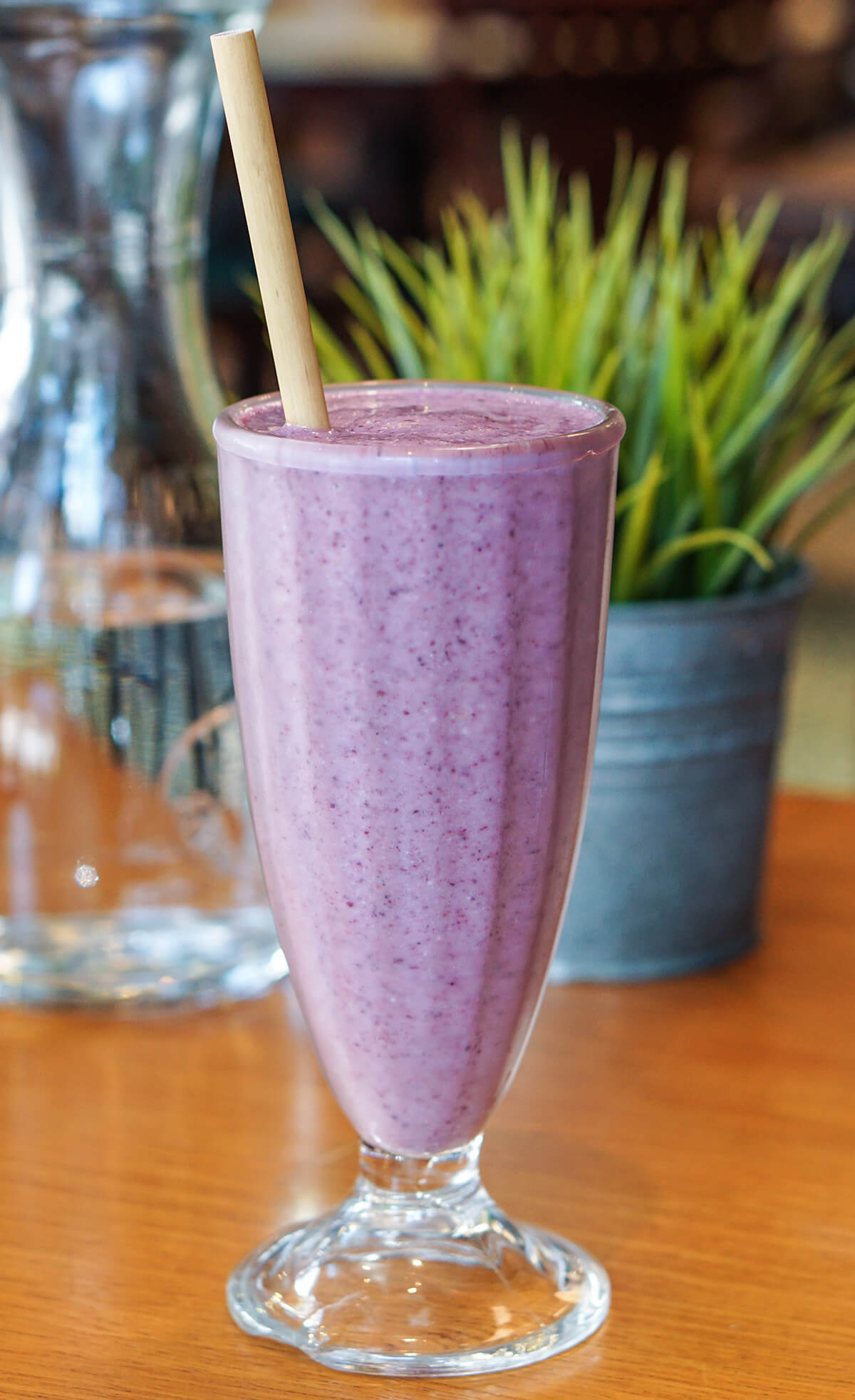 If you're on the go and are looking for a quick and easy meal, why not try The Living Cafe's range of smoothies? Featured here is the Hulk, which is a nutritious blend of mixed berries, oranges, bananas, organic brown rice protein and vitamin C. You may be wondering why the drink is purple instead of the luminsicent shade of green that the Hulk from the Marvel Comics Universe is. Well, being packed with so much nutritious and protein rich ingredients, drinking this muscle fuel will make one as big and strong as the hulk! The smoothie retains its gorgeous shade of purple from the mixed berries, but tastes very much of berries and bananas. I could not taste any citrus flavours in the drink even though oranges and vitamin C were added to it. Nevertheless, it makes for a quick, hearty and refreshing meal for the go-getter.
If you're looking to start eating healthily, or just enjoy grazing on fresh vegetables whipped into artful dishes, why not give The Living Cafe a go? An interesting fact to note is that The Living Cafe does not use any red meat, cow dairy, white sugar, preservatives, additives or artificial colouring, so diners can rest assured that they are ingesting only the most wholesome and nutritious foods into their bellies!
---
Details
Address:
779 Bukit Timah Road, Singapore 269758
Opening Hours:
Mon to Thu 11am – 7pm, Fri 11am – 10pm, Sat 9am – 10pm, Sun 9am – 8pm
Website:
https://thelivingcafe.com

Price Range:
$25-$40 per pax
Download the Flex Rewards app to enjoy a free herbal tea with every purchase of a wholemeal wrap with a choice of Tofu and Guacamole or Honey Glazed Chicken.