This lemongrass honey green tea drink is super refreshing and thirst quenching – great for our temperate climate! It is cheap, healthy and so easy to make – you'll barely break a sweat! In fact, the only time where you work those muscles is when you are smashing your lemongrass – a key essential step to do – which makes it easier for the lemongrass aroma to diffuse into your boiling liquid. I use the back of a pot to smash my lemongrass, and boy, is it therapeutic.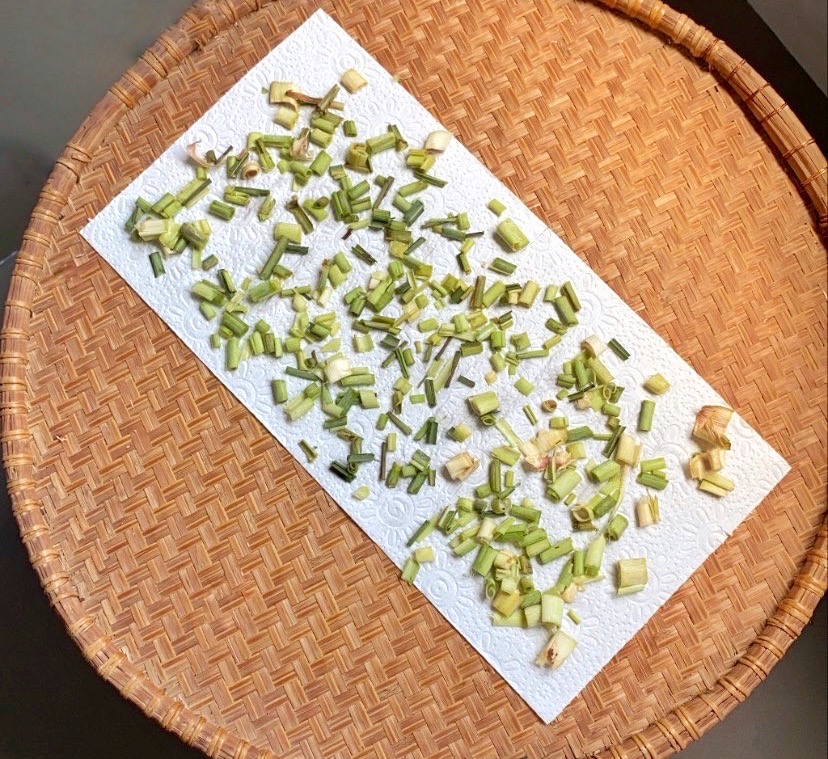 I would consider all the ingredients used in this recipe as superfoods. Green tea is well known to boost fat burning, fire up one's metabolism and promotes clear and radiant skin. Honey is great for boosting one's immunity (and it tastes SO GOOD), while consuming lemongrass regularly helps to remove excess 'heat' from the body, and is beneficial for the digestive tract.
The main ingredient used in this recipe is lemongrass, a herb that's packed with so much goodness. The lemongrass is such a versatile herb – it can be used to make teas (as in this recipe), and plays a crucial ingredient in many Nyonya and Indonesian dishes, such as Nasi Ulam and sambals. Apart from being a healthy superfood, lemongrass can also be used around the house. My grandmother likes to purchase lots of lemongrass, leave them out to dry and then scatter it in the cupboards to ward off cockroaches.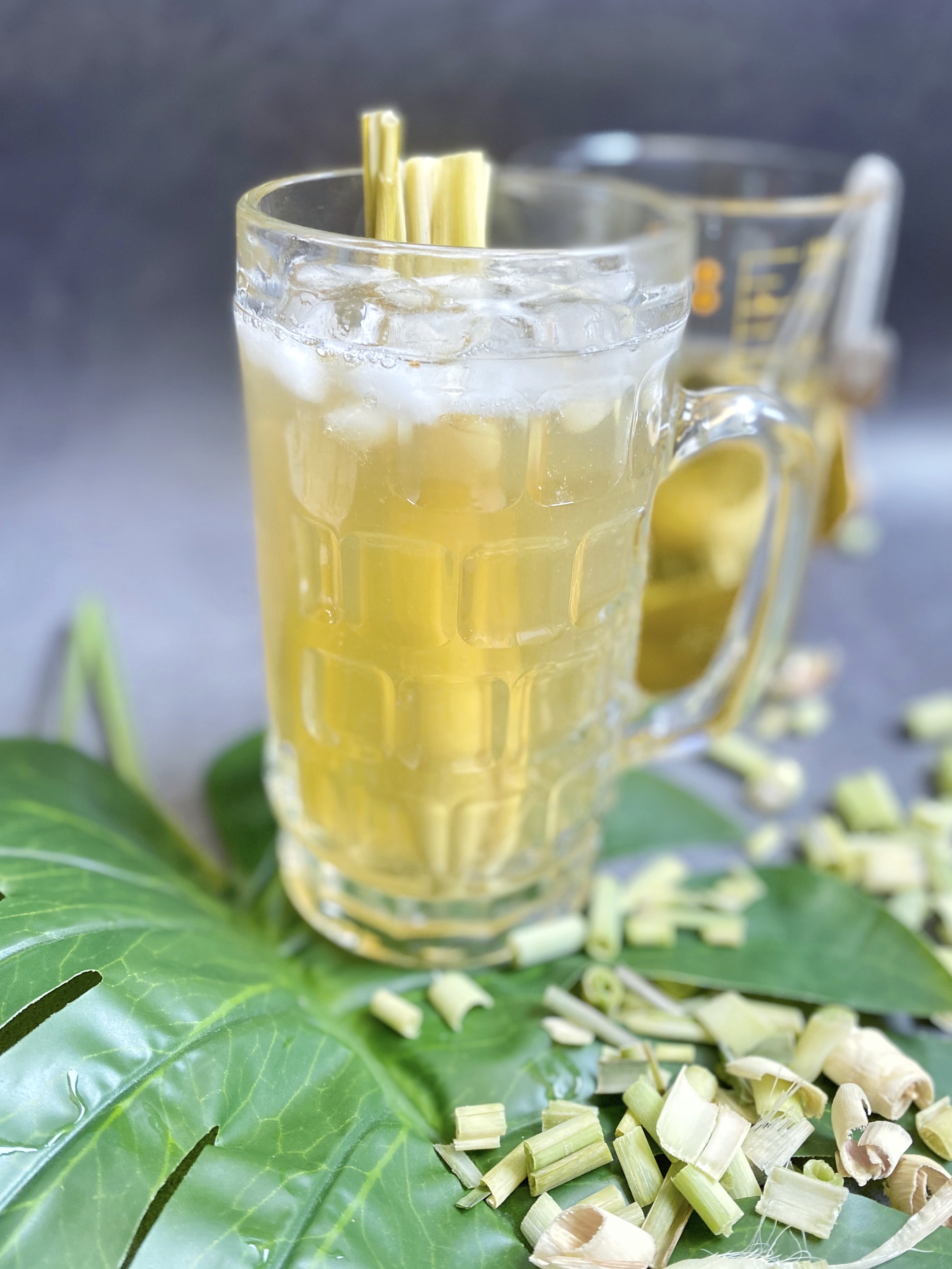 There aren't many ingredients used in this recipe, and most of the ingredients are easily sourced from your nearby supermarket or wet market. You might already even have them in your pantry! If you don't like the strong, sharp spice of ginger, you could choose to reduce the number of slices added or just completely omit ginger. A good replacement would be pandan leaves (another common item in supermarkets and wet markets) that'll complement the lemongrass aroma. 
INGREDIENTS:
For lemongrass mixture:
10 stalks lemongrass, smashed and cut into 1cm rings

2 slices of ginger, approx 20 cent coin sized 

1.5l water

8 tbsp honey, to taste
For green tea mixture:
500ml water

3 green tea bags
METHOD:
In a pot, add in lemongrass, ginger and 1.5l water. Heat over a medium flame until rolling boil. Allow to boil for 5 minutes.

Reduce heat to a simmer. Simmer for 30 to 40 minutes, or until liquid has turned into a light greenish-brown.

Add in honey to taste. Mix well and remove from heat. 

In a beaker, add in 500ml hot water and green tea bags. Allow it to steep for 10 to 15 minutes. 

Pour steeped green tea into the lemongrass mixture.

Serve hot immediately, or pour over ice.