Don't let the number of ingredients in the recipe fool you; this braised chicken wing dish is actually very simple to execute. It is a one-pot-dish, where you just dump all the ingredients at different times, and allow them to cook (means less washing!). 
A suggestion is to make this dish 12 to 24 hours prior to serving. This would allow enough time for the hard boiled eggs to sit in the braising liquid, allowing the egg white to have a beautiful dark sheen.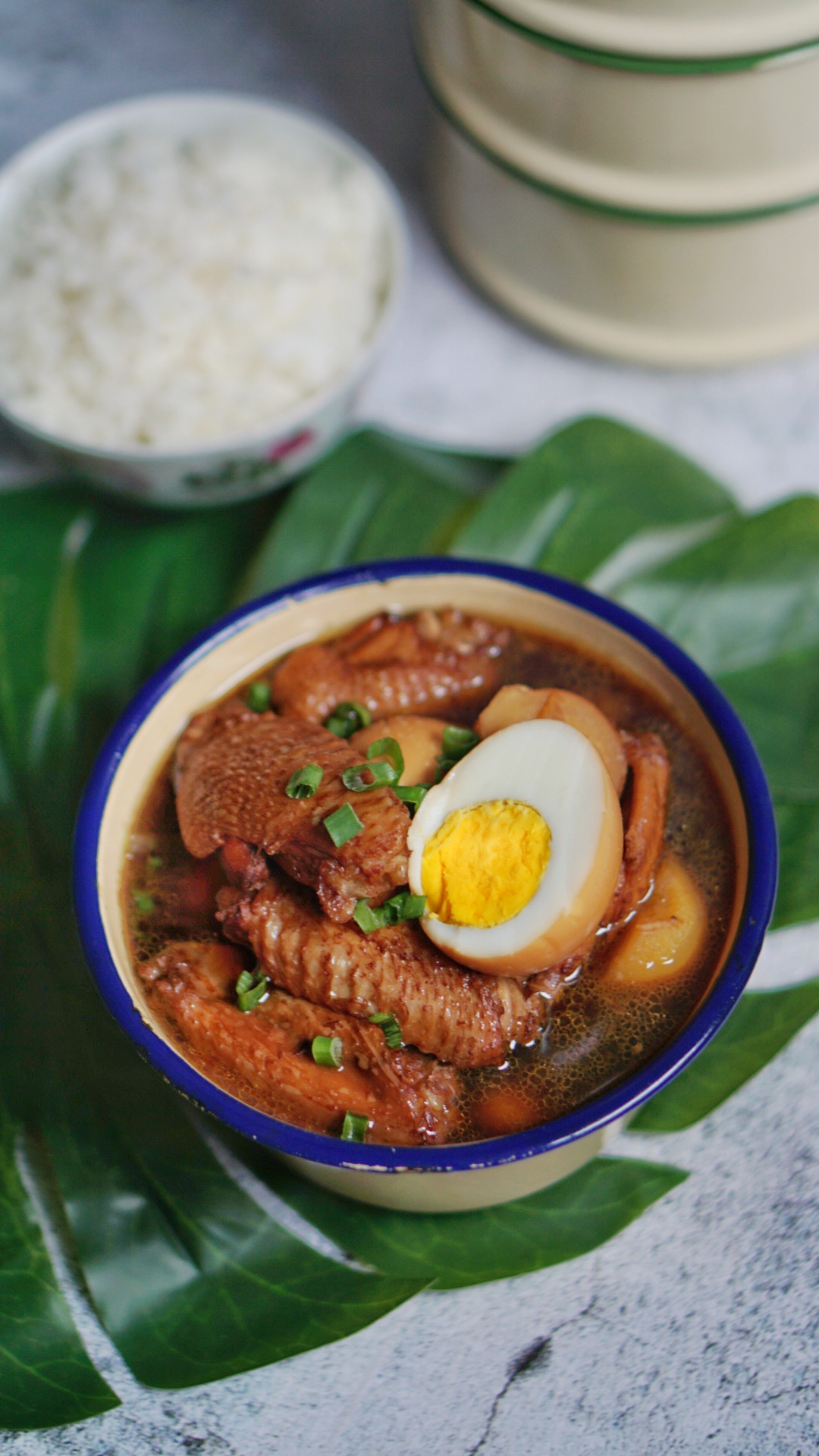 I personally like my chicken wings to retain its shape after braising, hence I recommend braising the chicken wings for only 45 minutes. However, if you prefer softer meat, braise the chicken wings for a little longer – say for an hour or two – and you'll get meat that falls off the bone. Just ensure that the braising liquid does not evaporate too fast (you can always add additional water and allow the liquid to reduce – that wouldn't compromise on flavour so as long as you reduce the liquid enough).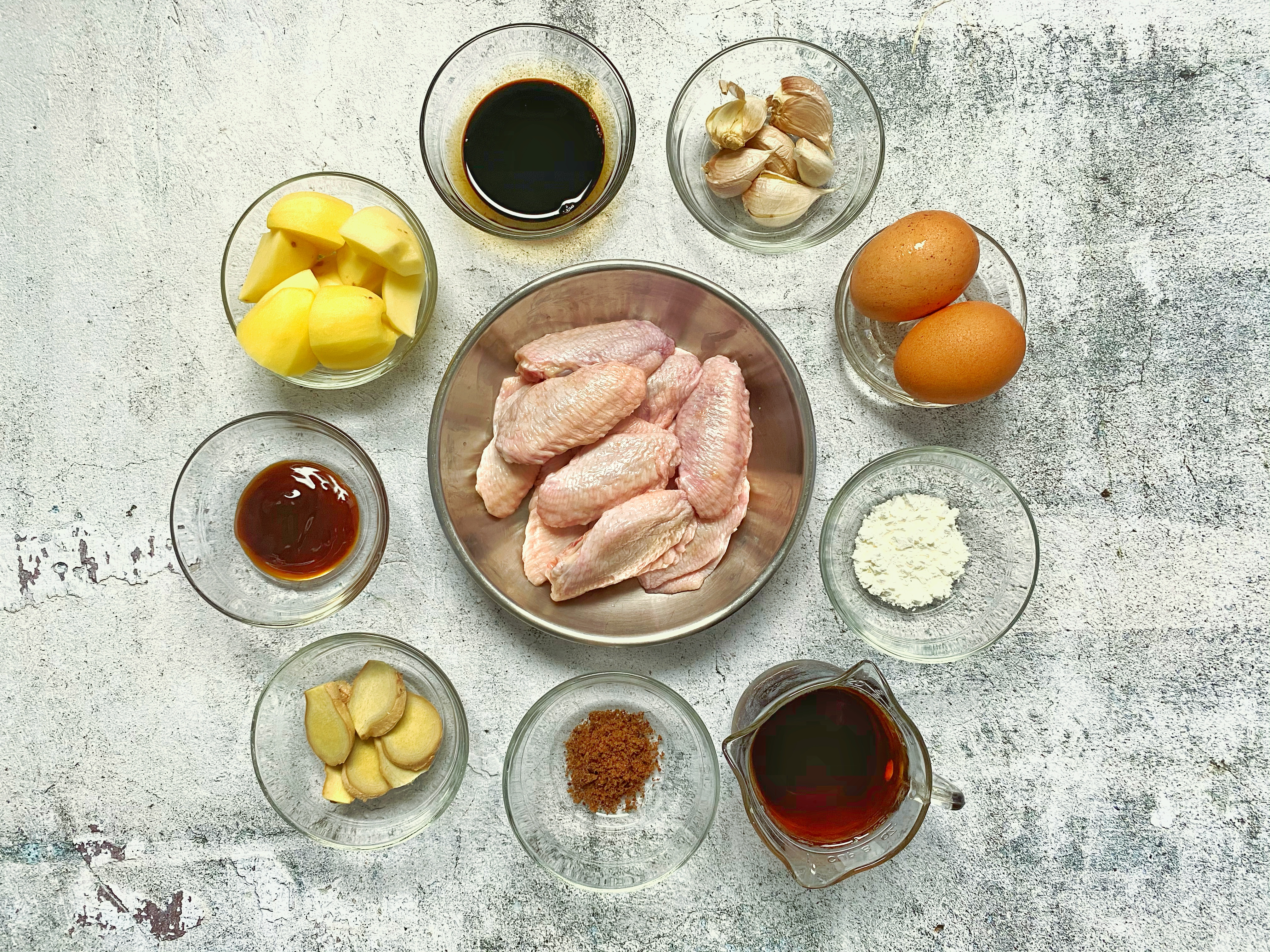 INGREDIENTS:
2 tbsp vegetable oil

5 garlic cloves, smashed with skin on

1 knob of ginger (10g), sliced thickly

3 potatoes, skinned and cut into quarters

10 mid joint chicken wings

1 tbsp dark soy sauce

¾ cup shao xing wine

1 tbsp oyster sauce

2 tbsp brown sugar

1 cup water

1 tbsp corn starch, mixed with equal parts water

4 hard boiled eggs, shelled
 METHOD:
Put a large pot on a medium flame. Add in cooking oil.

When the oil is well heated, put in garlic cloves and ginger. Stir fry for 40 seconds, or until garlic and ginger starts to char and becomes aromatic.

Add in potatoes and stir fry for another minute, or till lightly brown.

Add in chicken wings. Stir fry the mixture till the skin of the chicken wings become taut. This would prevent the skin from tearing when braising.

Add in dark sauce. Stir fry the mixture and allow the dark sauce to fully coat the wings.

Pour in the shao xing wine, water, oyster sauce and brown sugar. Bring the mixture to a boil.

Allow the mixture to boil for 15 minutes, or until the potatoes soften. Lower the fire till the mixture becomes a simmer. Add in the hard boiled eggs. Allow the mixture to continue simmering for 45 minutes on low heat. If the liquid evaporates too quickly, you may add in ½ cup water.

In a separate bowl, mix corn starch with equal parts water to make a slurry.

Mix the slurry together with the simmering mixture till it thickens. Boil the mixture for another minute before turning off the flame.

Serve immediately.