Happy hour rates through the night, AND a wagyu burger with beer combo? We just had to try that for ourselves at Drinks & Co Grill, perched on the top of Ann Siang Hill. We popped by for dinner at 7.30pm and it was quite busy, so we recommend making a reservation in advance if you can.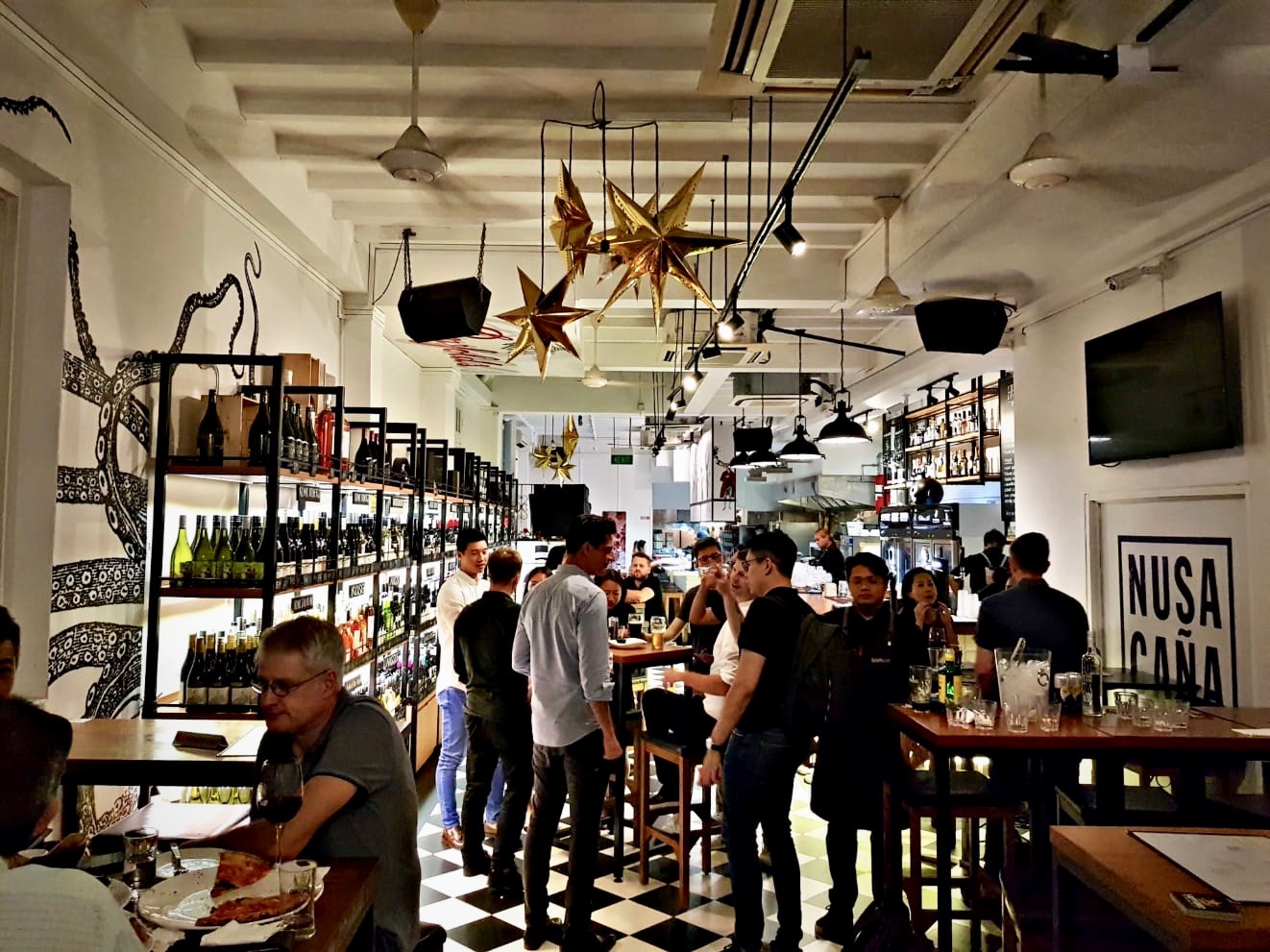 The bar and restaurant is cosy and well lit, and sports an extensive range of bottles of affordable boutique wines and artisanal spirits for you to choose from. The kitchen also specialises in Western dishes that are great for sharing, so you and your pals are sure to be satisfied.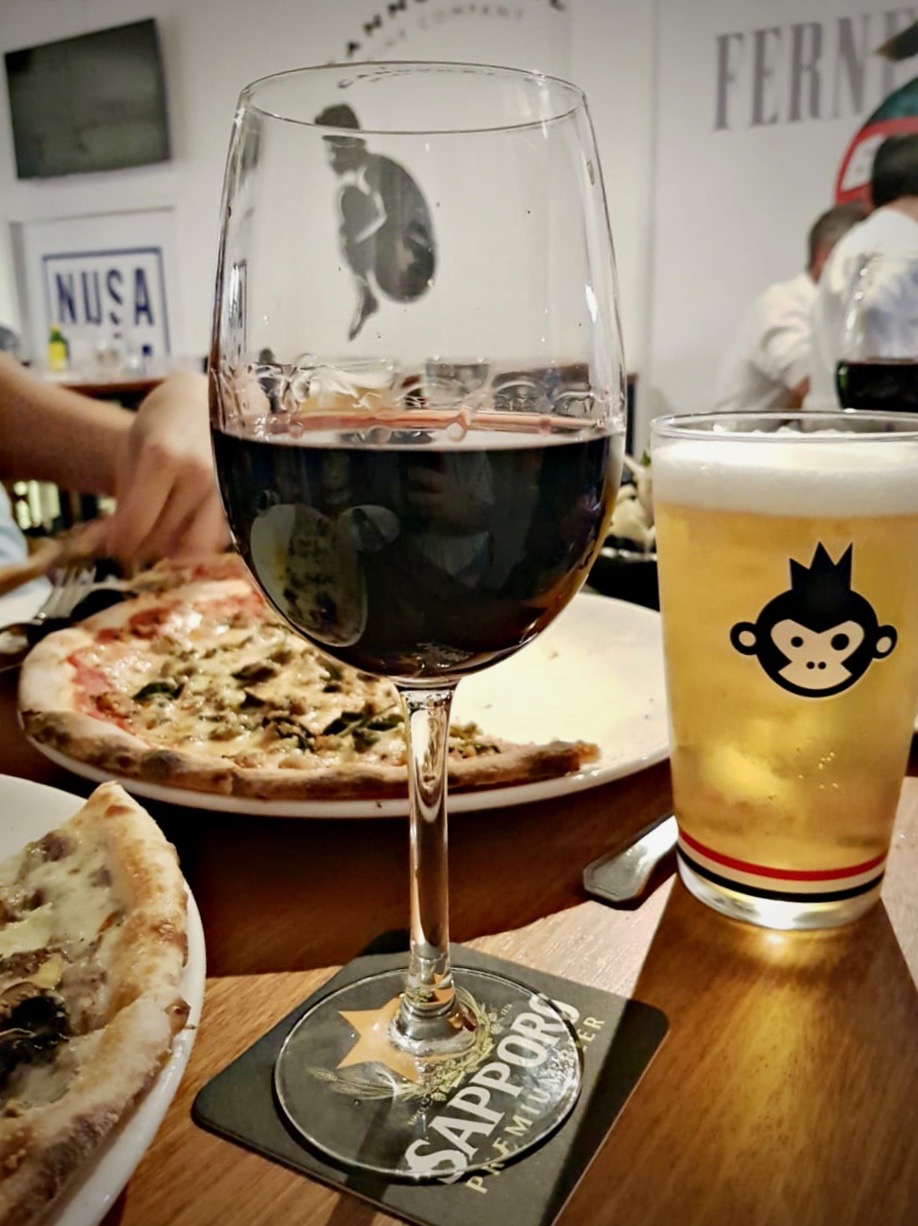 We started the night with a round of Cabernet Sauvignon ($9 per glass – happy hour pricing exclusively with Flex Rewards), as we waited for the food to arrive. Light on the palate, made for a good start to the meal.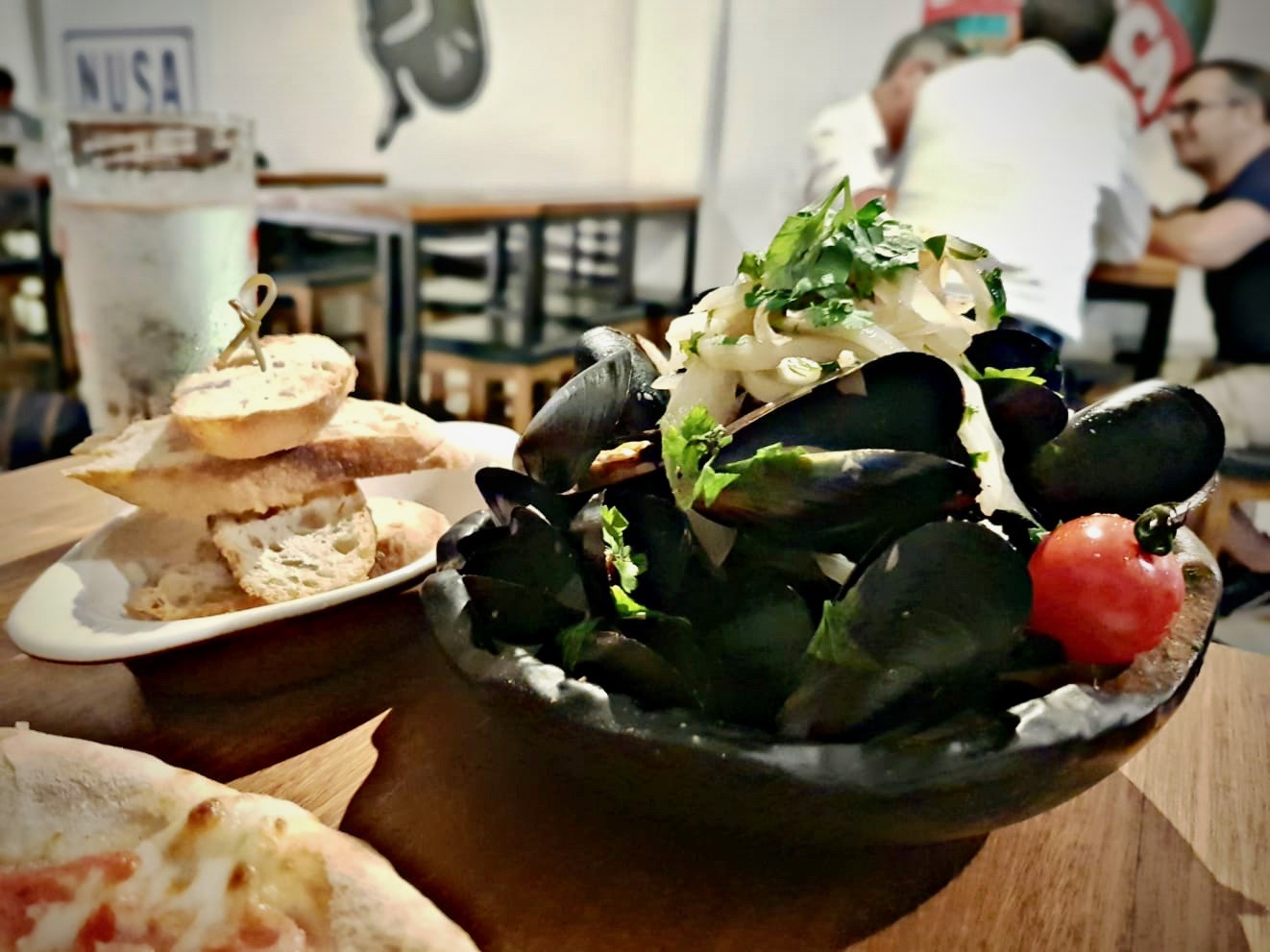 We ordered the Drunken Mussels ($18) to share, and were served a pot teeming with mussels, along with a side of bread. The mussels were tasty, but the star of the dish had to be the soup that the mussels were swimming in – savoury and buttery with just a bit of a boozy kick to notch up the flavour. The bread matched the dish perfectly; we tore it up and dunked it into the soup to soak up all that delicious umami.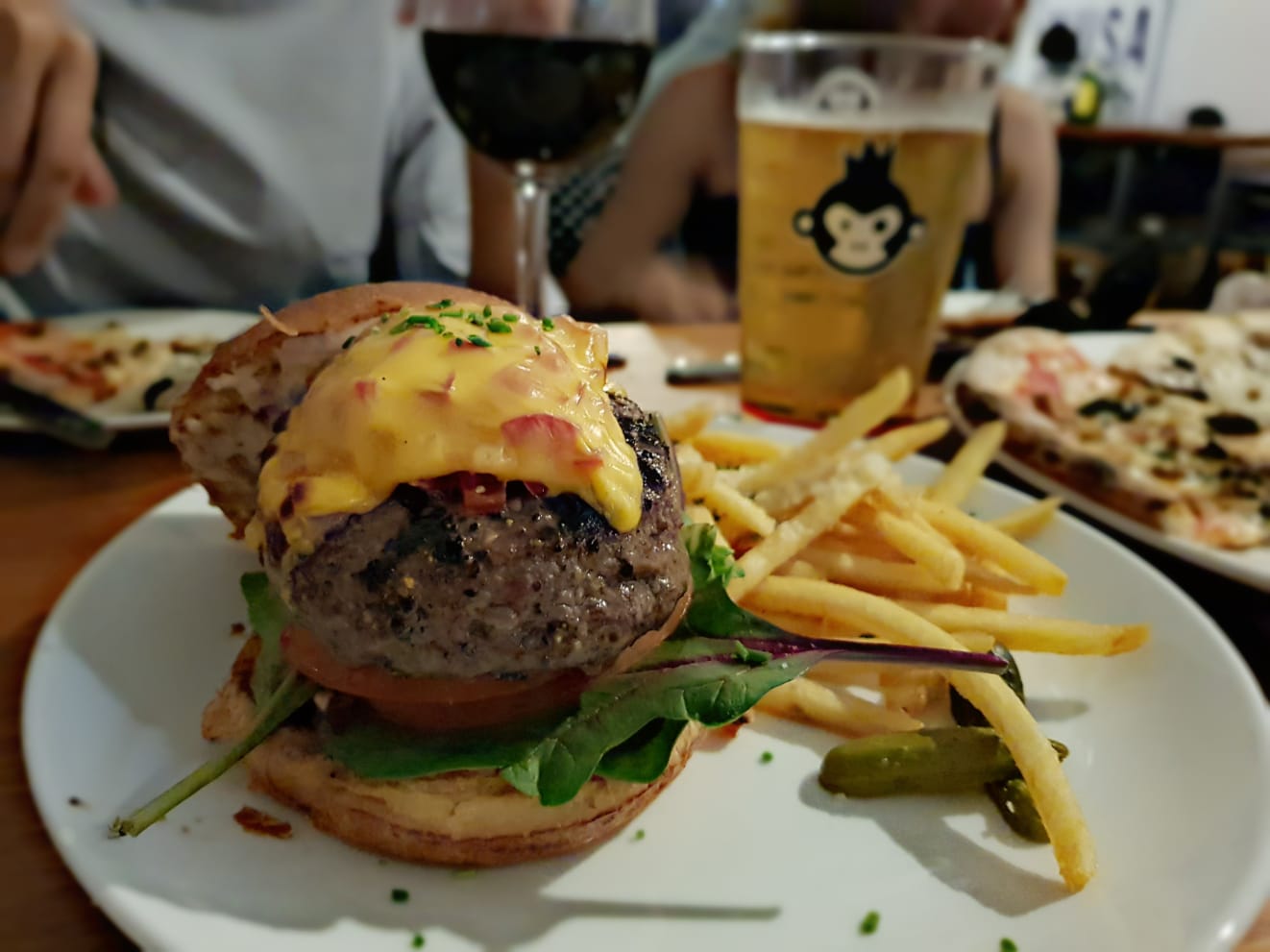 The Co Wagyu Burger ($22) was next. Topped with melted cheddar and a tomato salsa, the homemade patty was juicy, thick, and had a flavourful char from the grill. The tangy sauce and diced onions tied everything together and cut through the salty flavours, so make sure to get a bit of everything in each bite. Served with a side of crispy fries, it's essentially comfort food at its best. The best part? Order this on Thursdays, and get a free beer (with Flex Rewards)! 
If you're a fellow beer-lover, you'll be glad to know that they have a sizeable beer menu. We loved the aromatic Bira Blonde (happy hour price $7) and just had to get another.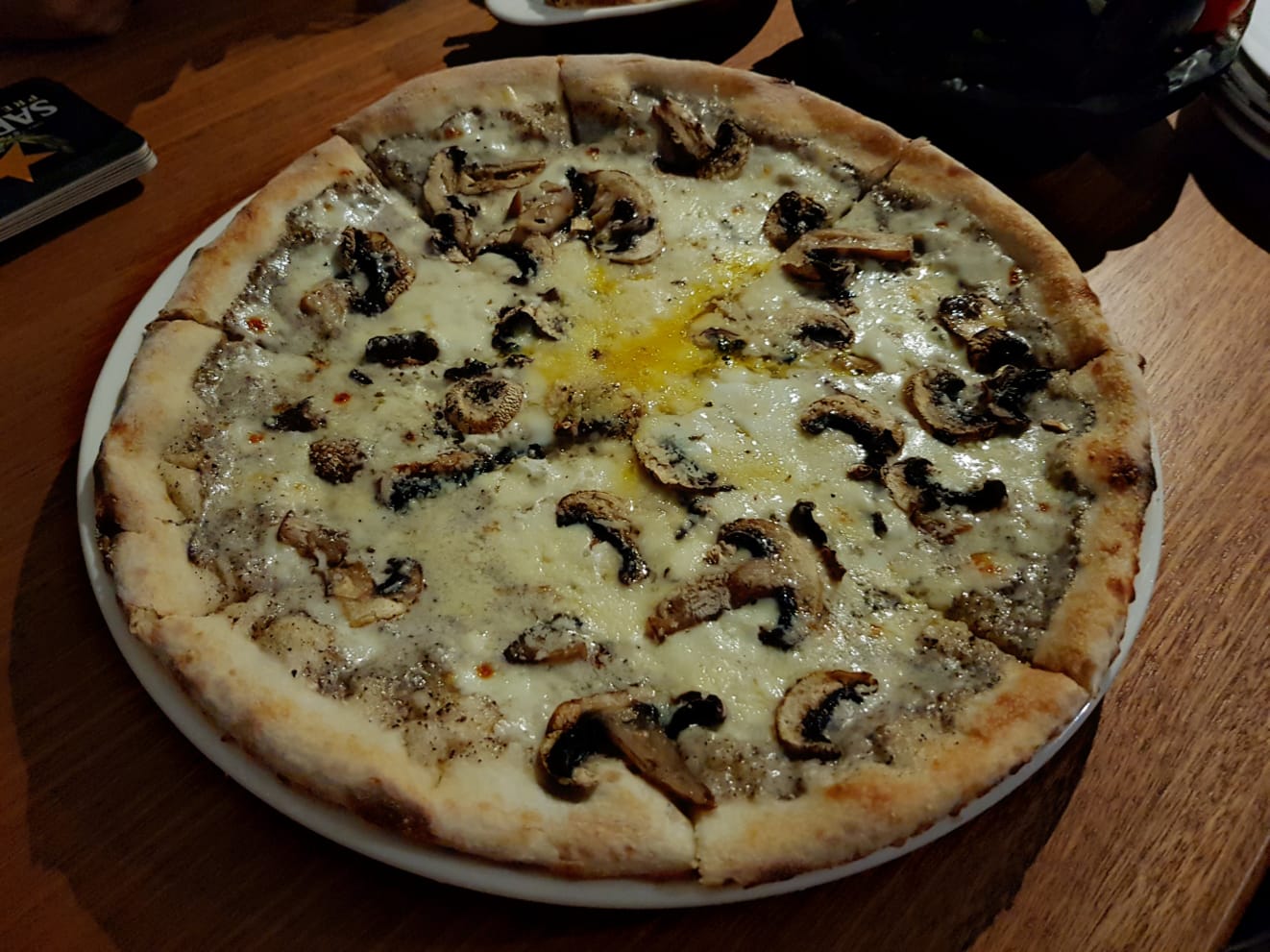 We couldn't resist ordering the Truffle Pizza ($26), complete with pockets of truffle cream and a jiggly egg in the centre! Tasty as truffles and mozzarella can be, the pizza was surprisingly also quite light on the palate and not too overpowering. It's also a great choice for vegetarian diners.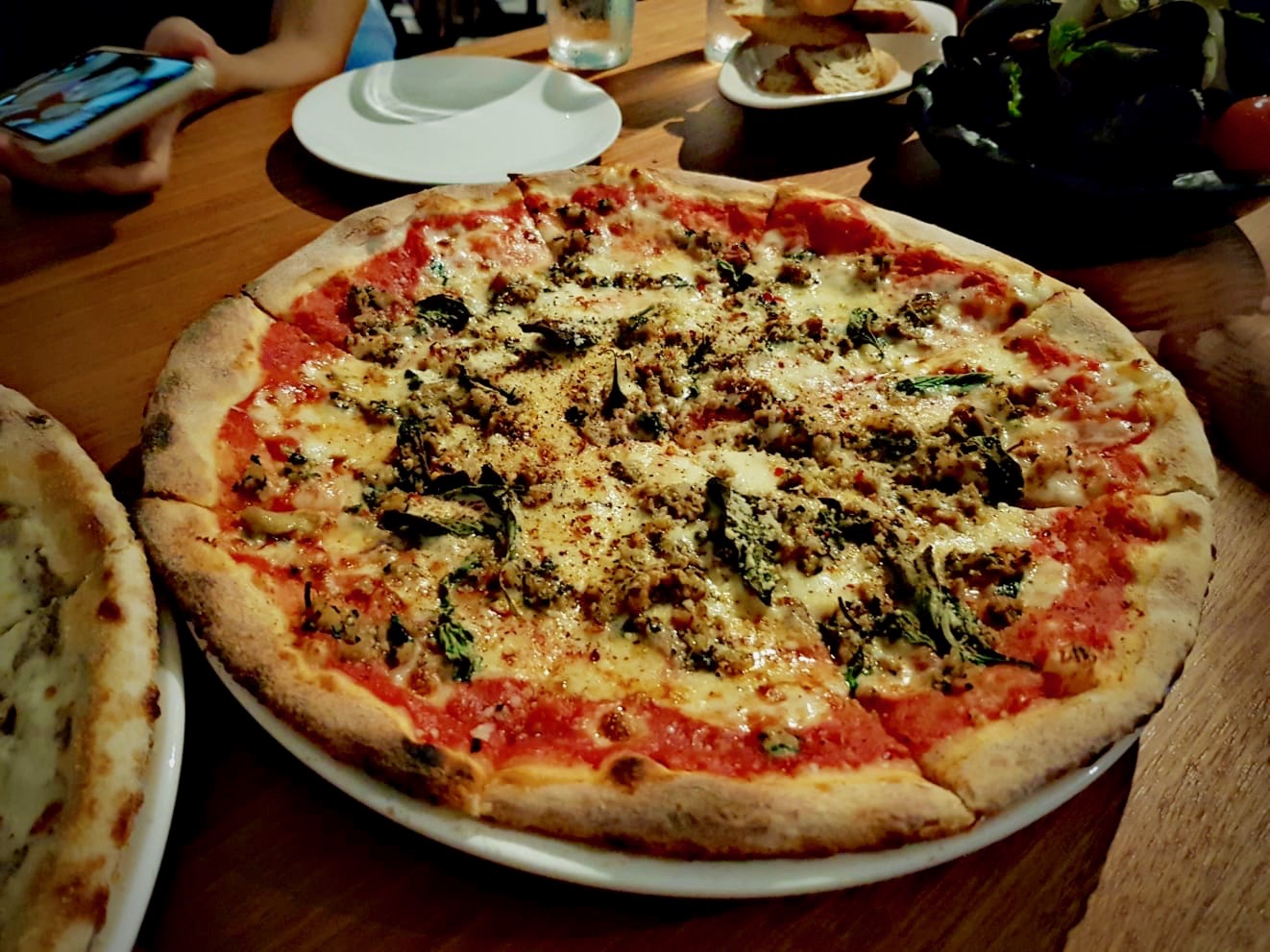 For the more adventurous, order the Spicy Thai for an Asian twist to your meal. Topped with fried Thai minced chicken and chilli flakes, this is one pizza that will definitely turn the heat up. The chilli flakes do add another dimension of flavour too, though this is probably not the pizza for spice lightweights!
We washed it all down with another round of reds, this time, the Pinnacle Shiraz ($9 per glass happy hour pricing with Flex Rewards). Darker and more intense in flavour, the full-bodied wines were the perfect end to our night.
With an array of Western comfort food, an extensive booze list, and amazing happy hour deals, Drinks & Co Grill is definitely a swell option for after-hours drinks, or a chill night out with friends.
---
Details
Address:
81 Club St, Singapore 069449
Opening Hours:
Mon to Thurs 3pm – 12am, Fri & Sat 3pm – 1am, Sun 2pm – 12am
Website:
http://drinksandco.asia/index.php/
Price Range:
$30-$45 per pax
Download the Flex Rewards app to enjoy a set lunch menu at $9.90+ (valid till 15 Nov 2019), or 1 Complimentary glass of wine with purchase of any main course (valid till 15 Nov 2019).