Imagine digging into a generous portion of smashed avocado and smoked salmon on freshly baked bread, all while you take in a scenic view of Robertson Quay.
Founded by Australian expat Terri-Anne, Carrotsticks and Cravings serves up tasty yet nutritious brunch fare. The menu boasts of nutritious yet tasty dishes, allowing diners to indulge in a satisfying brunch that isn't too sinful.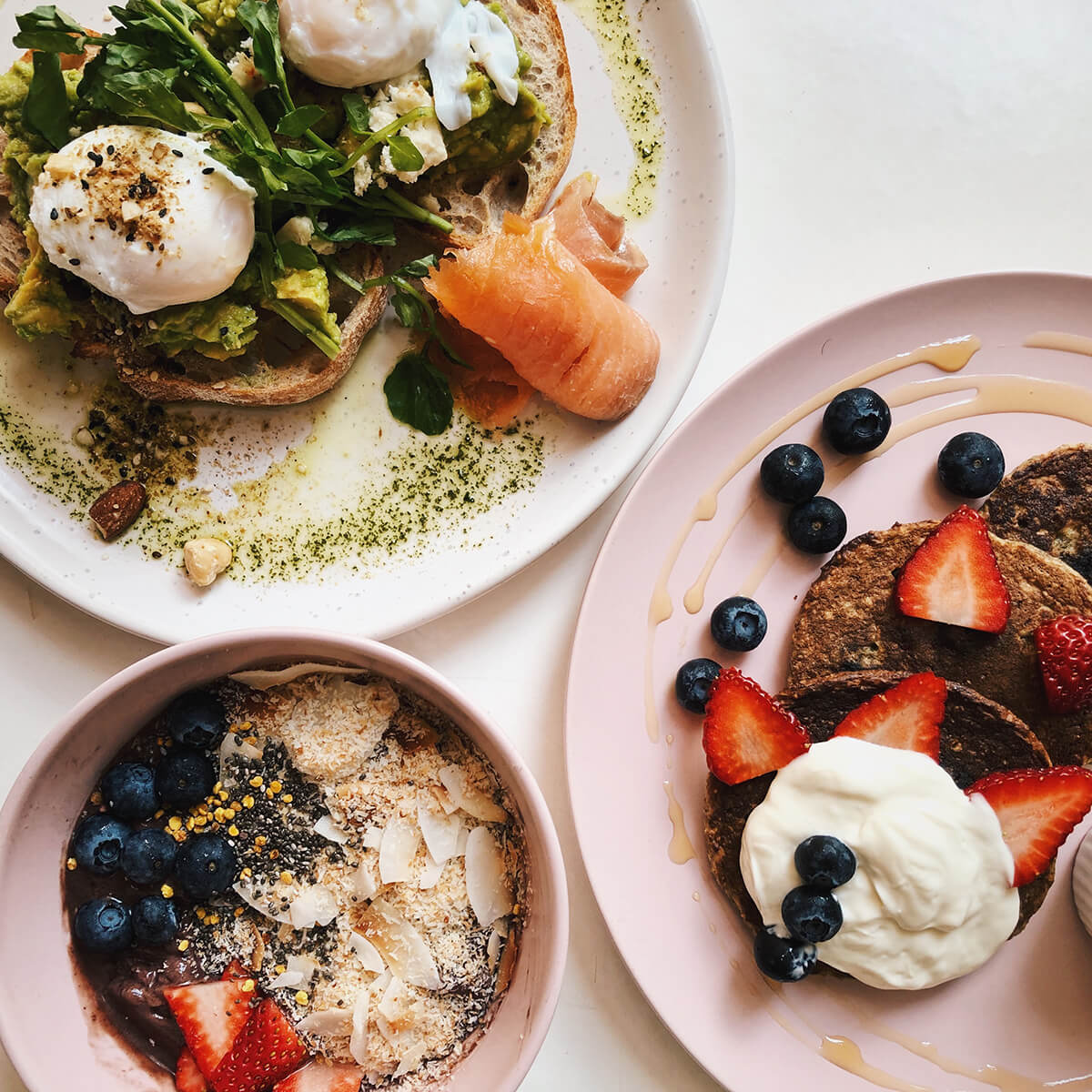 We headed to their Robertson Quay outlet for brunch, and the meal was indeed a delicious start to the weekend.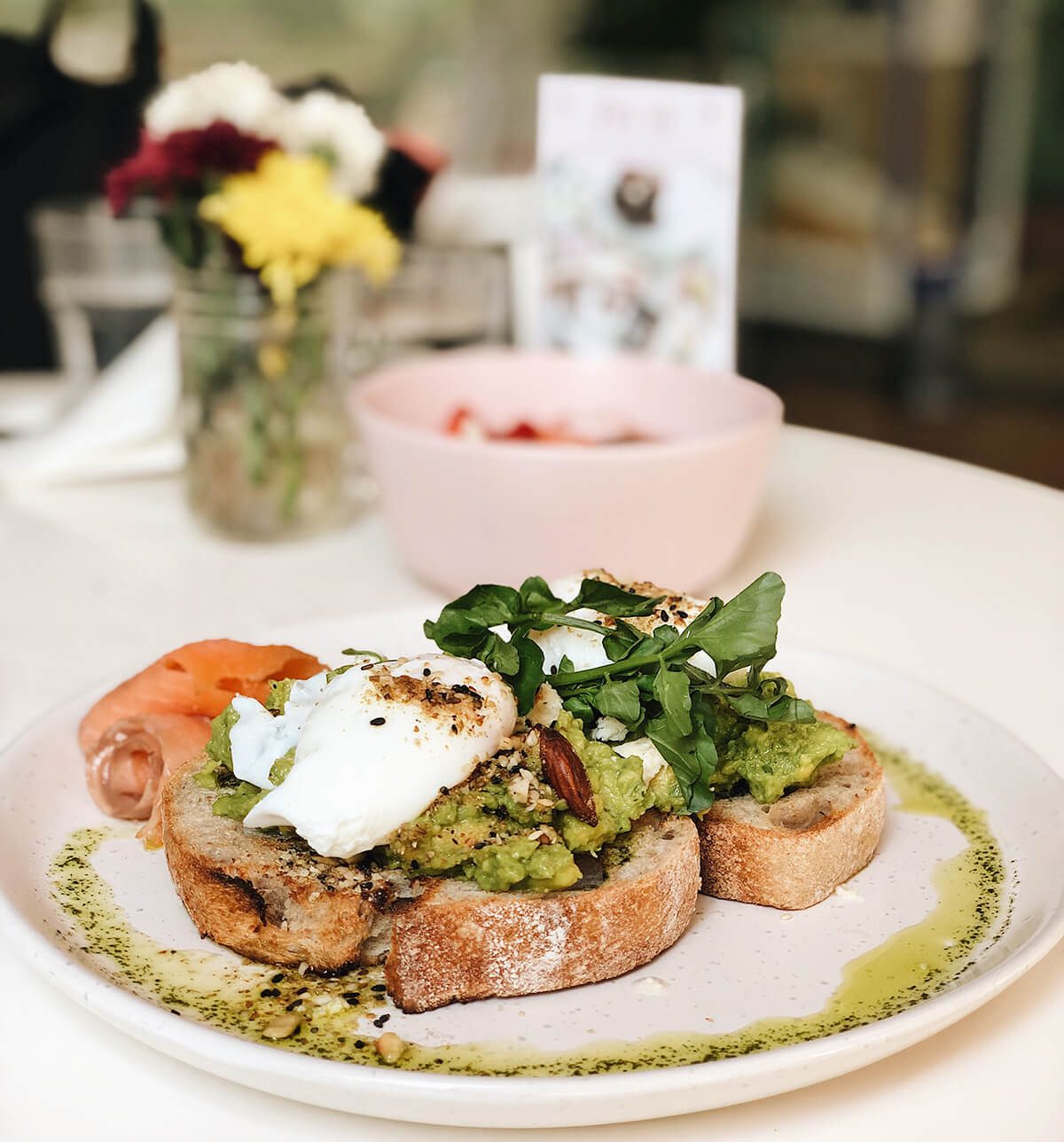 We decided to go with the Smashed Avocado with Smoked Salmon and Poached Eggs ($26), the Pancakes The Right Way ($20) and a Mermaid Latte ($8) to share. For dessert, we decided on the Acai Berry Bowl ($14), which is known to be one of the crowd favourites.
Carrotsticks and Cravings' rendition of smashed avocado on toast lived up to its hype. A generous serving of smashed avocado sat atop two warm, freshly toasted sourdough slices. The dish was sprinkled lightly with dukkah, which gave it an additional crunch.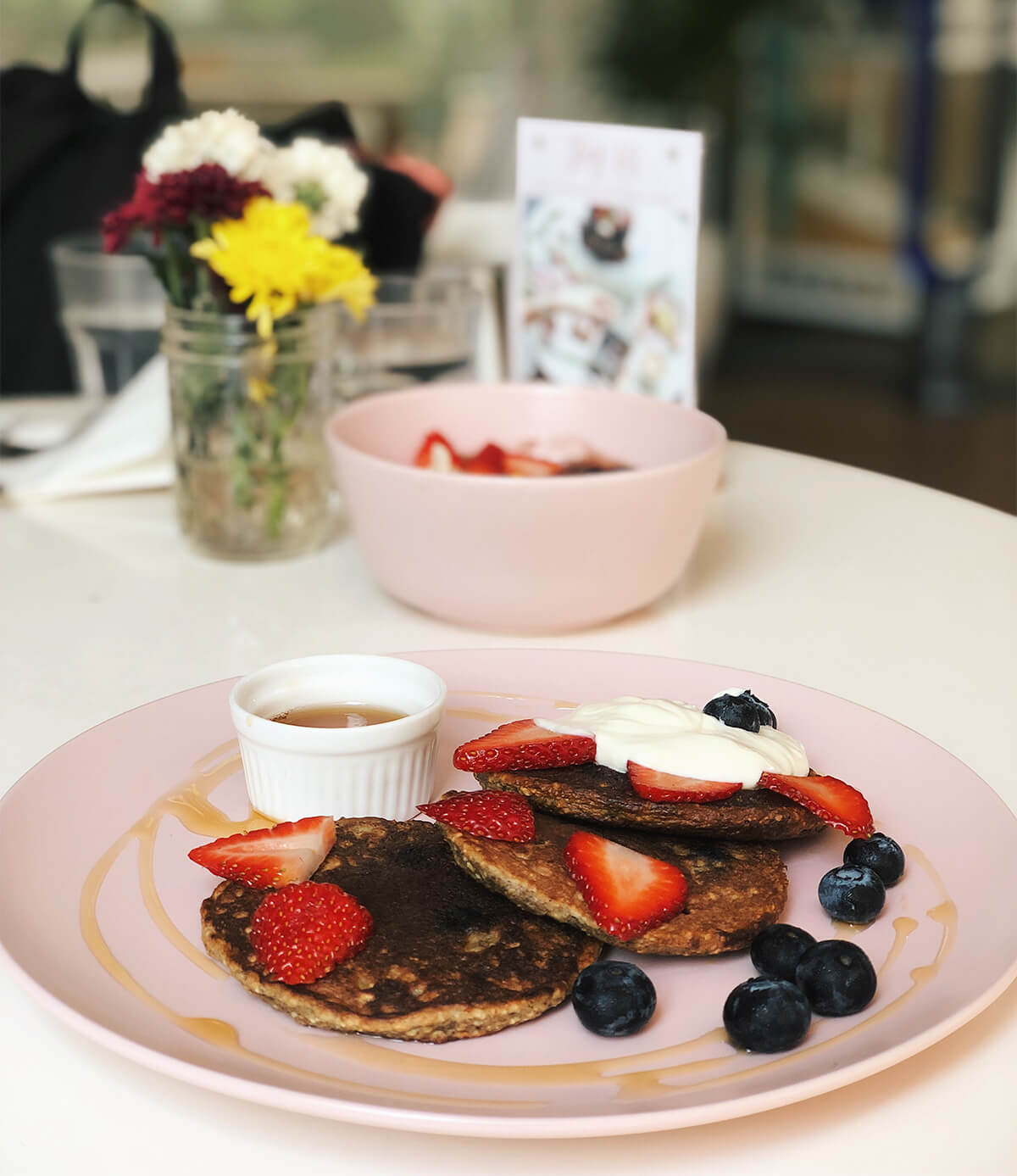 The pancakes were surprisingly tasty and featured a moist yet pleasantly chewy texture.These are essentially oat pancakes —so while you shouldn't expect a fluffy consistency, they're certainly not rough in texture either.
For folks who are sensitive to gluten, this is a great way to get your pancake fix without experiencing the tummy ache after. Served with a generous dollop of Greek Yoghurt and organic Canadian maple syrup, this is one hearty breakfast and a great alternative to conventional pancakes if you're trying to keep the extra calories at bay.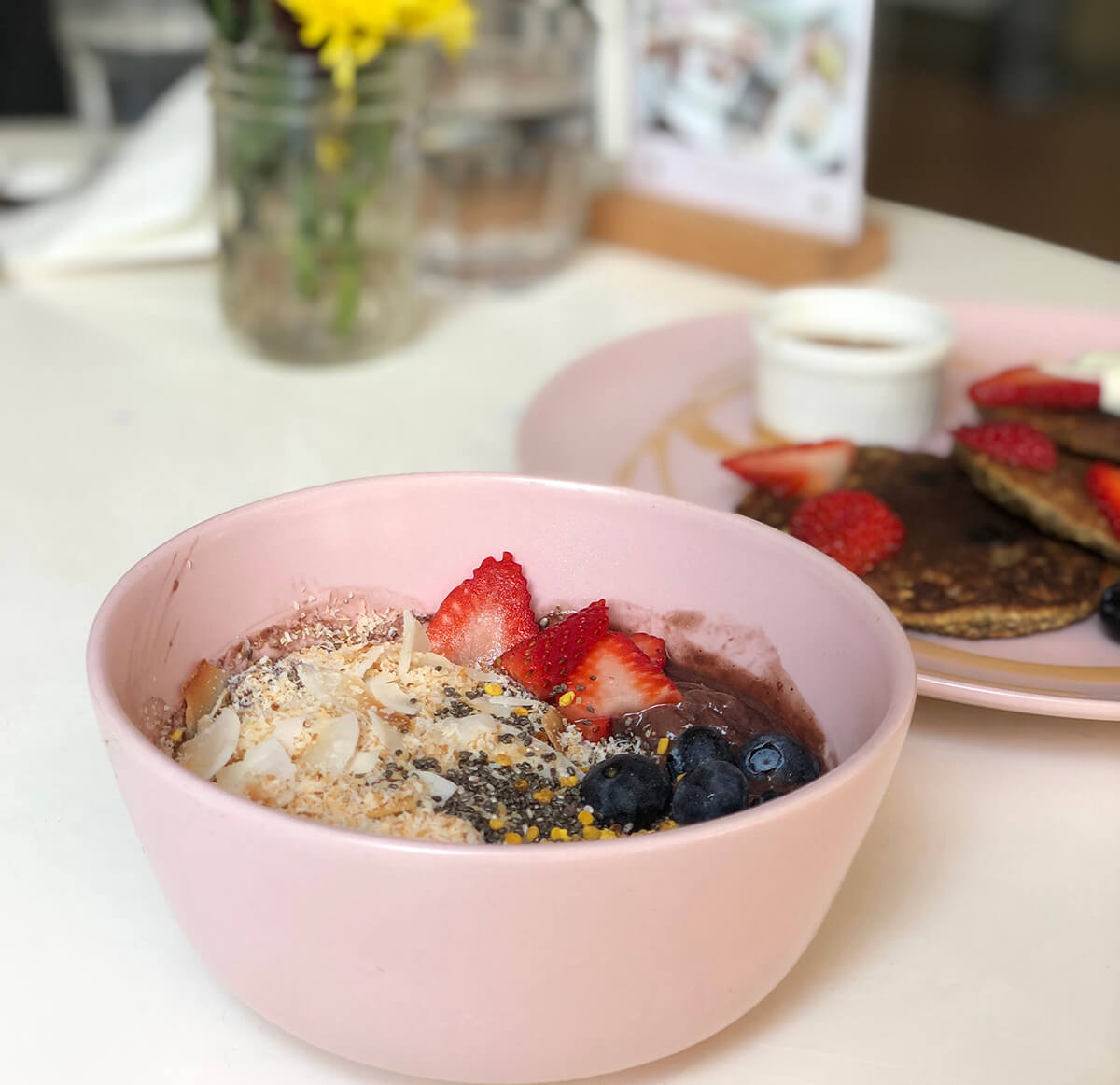 The Acai Berry Bowl is the perfect icy treat for our humid climate. Apart from being chock-full of antioxidants, the Acai Berry Bowl also features tart flavours that are refreshing on the palate. Coconut shavings, which were generously sprinkled over the bowl, made the bowl richer and more full-bodied in flavour, making it a very delightful choice indeed. 
While we found the Mermaid Latte to be a tad too milky, we'd recommend it if you like a pop of colour in your beverage or are a fan of chai spice.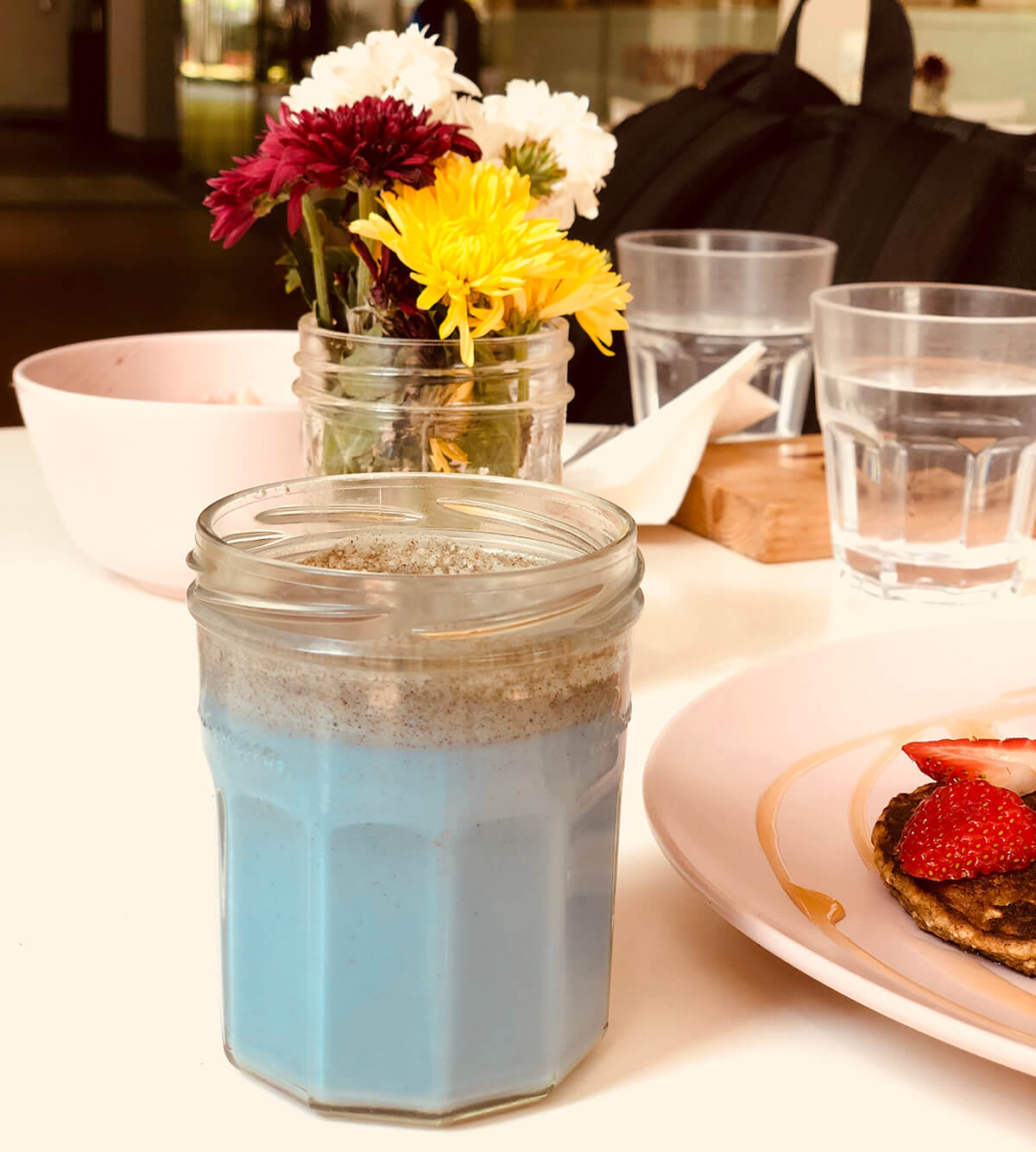 The grey-like granules you see are actually spirulina powder, which is considered a dietary supplement and whole-food that promotes digestion.
Carrotsticks and Cravings's menu comprises of brunch options that aren't just tasty, but also healthy enough for you to indulge in guilt-free. On top of that, the view and chill vibes at the cafe make it the perfect spot for a quiet, fulfilling weekend brunch.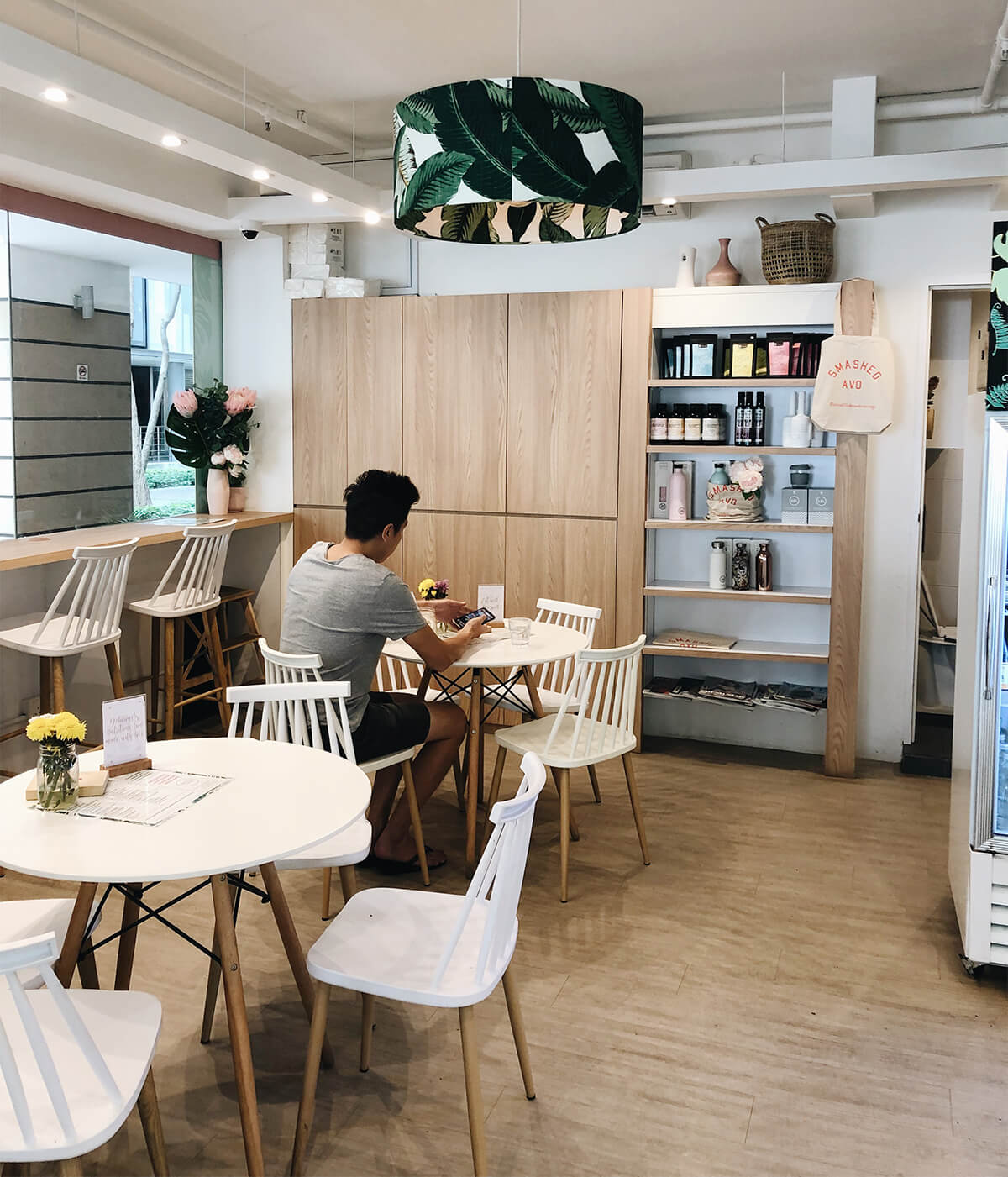 It is also a great spot for vegans or diners who are sensitive to gluten — expect dishes that are no less tasty, yet kind on the stomach.
Ready to recommend this cosy brunch spot for the next meal with your pals? 
---
Details
Address & Opening Hours:
7 Rodyk Street, #01-34, Singapore 238215
Monday to Friday: 8am to 3pm
Saturday & Sunday: 8am to 4pm
75E Loewen Road, 248845
Monday to Friday: 7am to 4pm
Saturday & Sunday: 7am to 6pm
Website:
www.carrotsticksandcravings.com
Price Range:
$15-$30
Download the Flex Rewards app to enjoy 1 complimentary coffee or tea with purchase of any main course* from Monday to Friday. Valid till 15 Nov 2019.
*minimum spend of $18