When it comes to painting, I'm a little… shall we say… artistically challenged. The extent of my non-existent talents are pretty flowers and cartoon animals, maaaybe a simple landscape or two. That doesn't mean, though, that I don't get a kick out of picking up the paintbrush from time to time. Even if the result isn't exactly Picasso material, there's nothing more satisfying than letting my artistic juices flow and seeing my very own creation take shape.
So if you're no serious painter yet fancy getting artsy for a few hours, fret not: there're plenty of comfy studios where you can indulge in some art jamming. No pressure, no pesky buying and cleaning of art supplies – just you, your imagination, and even some complimentary drinks to keep you refreshed. Here's our roundup of the best places to get your jam on.   
Artefakts: For Solo Art Jams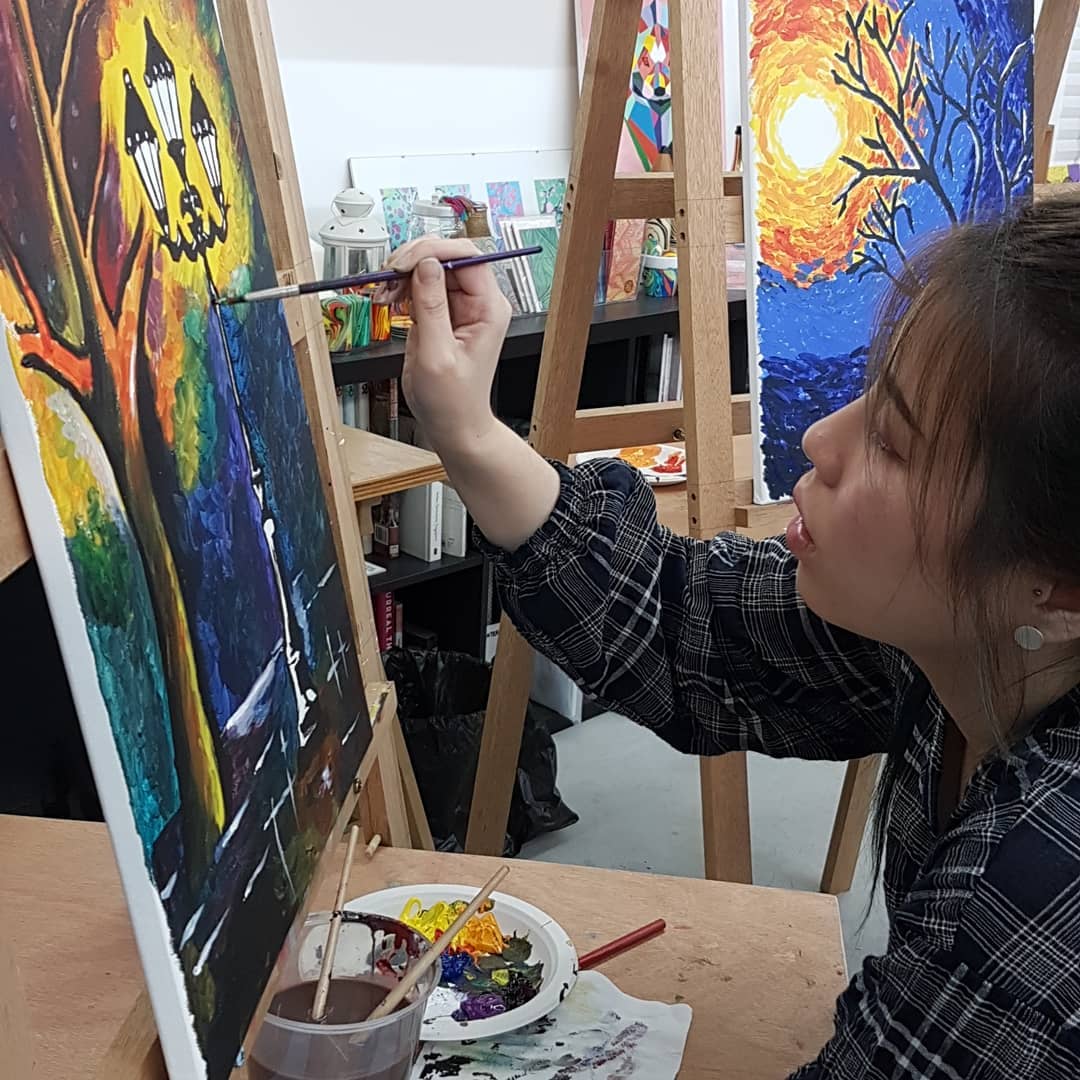 Image Credit: Artefakts
Let your inner artist run free with Artefakts' open, non-guided art jamming sessions. This studio likes to keep its jams cosy – with a limit of 12 persons per session – so you can be sure of some friendly vibes. With soothing music in the background and your choice of complimentary soft drinks or hot beverages, this is the perfect place to unwind by yourself and channel those negative thoughts into beautiful works.
Website: https://artefakts.sg
Price: $50 for 2.5 hours
Streaks 'n' Strokes: For Team Bonding Sessions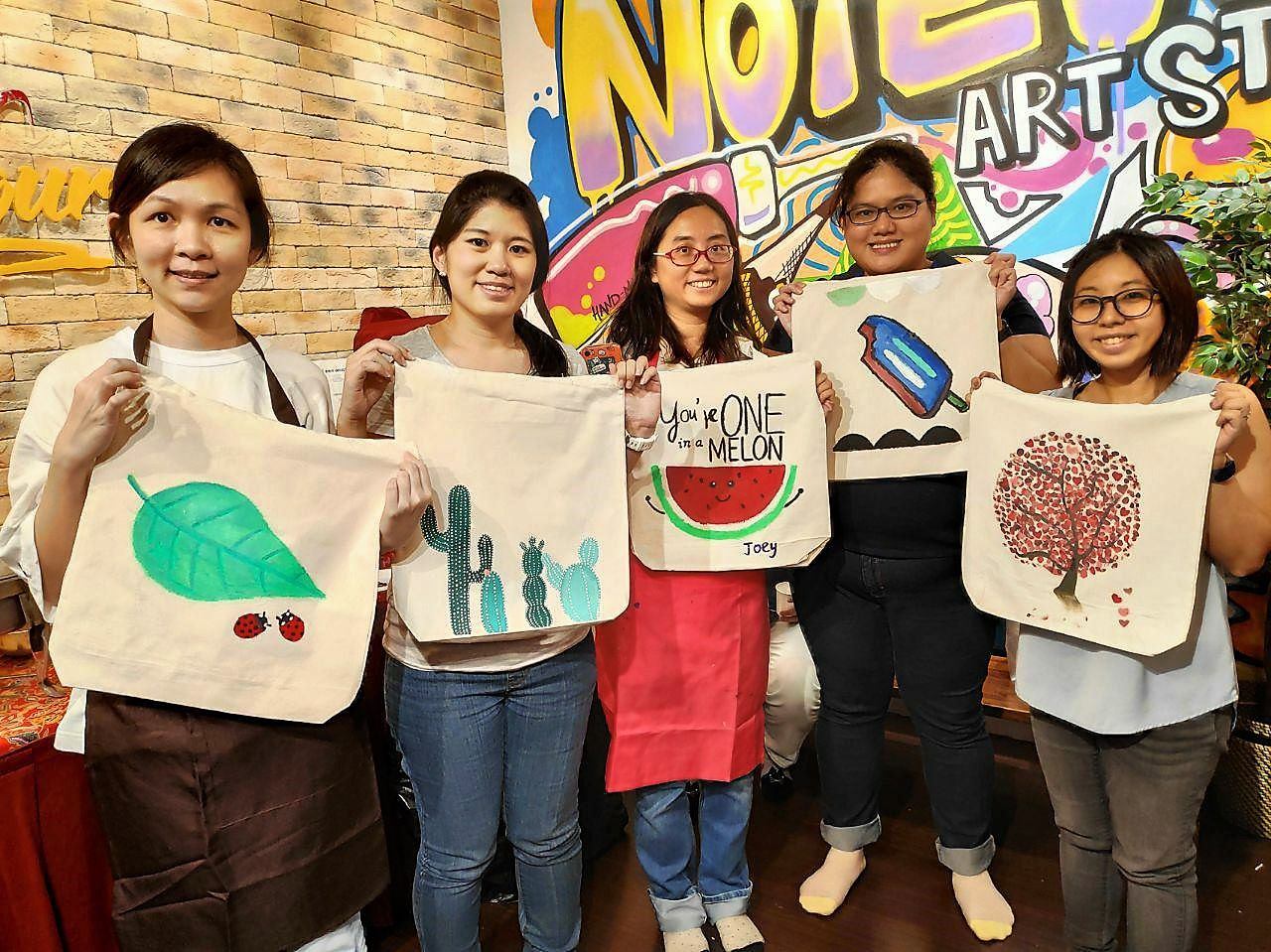 Image Credit: Streaks 'n' Strokes
If painting on plain ol' canvas just isn't inspiring you, try doing it on your favourite kicks. Streaks 'n' Strokes offers unique jamming session where you can paint on canvas sneakers, T-shirts, and tote bags, either your own or provided by them. Choose from their array of fabric paint, markers, and stencils to design your wearable masterpiece, and feel free to check out their curated collection of ideas for inspiration. Talk about a statement accessory for your whole squad!
Website: https://www.streaksnstrokes.com/
Price: $29.90
Artify Studio: For The Broke Aspiring Artist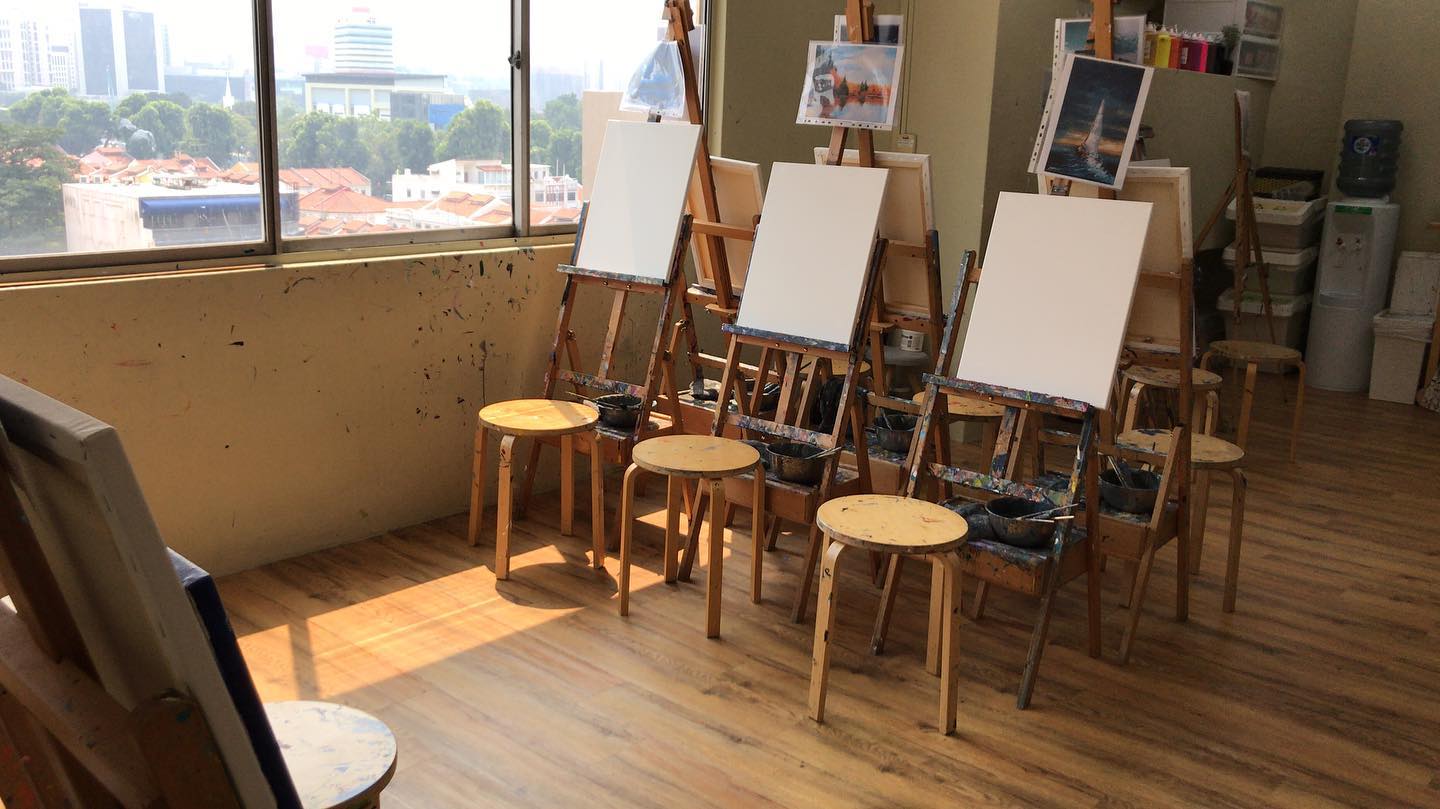 Image Credit: Artify Studio
Liberty Art Jam by Artify Studio is all about offering a safe haven for creative freedom, hence it runs on an unusual payment concept: the honour system. That's right, you're free to pay what you can afford – though we definitely recommend you honour the giving guide of $35. With canvas, acrylic paints, and aprons all provided here, you've got everything you need to unleash your artistic genius.   
Website: https://www.libertyartjam.com
Price: Recommended payment of $35
Arteastiq: For Afternoon Tea With Friends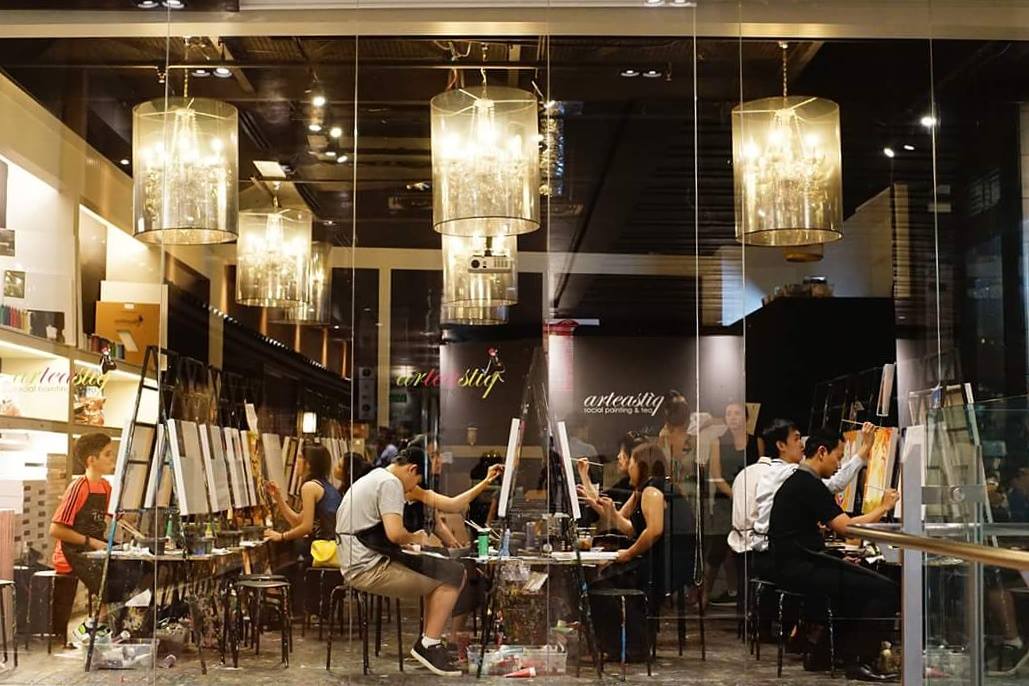 Image Credit: Arteastiq
One of Singapore's most well-known art jamming spots, Arteastiq brings together two of life's best things: art and tea. Art jams take place right in the elegant ambience of their boutique tea lounge, and this means you're treated to an artisanal tea (or some booze, if you like) on the house. A 50 x 50 or 60 x 80cm canvas is provided, and acrylic paints are in unlimited supply, so go wild!
Website: https://www.arteastiq.com/singapore
Price: $48 for 3 hours
Lionheart Studio: For The Nature Lovers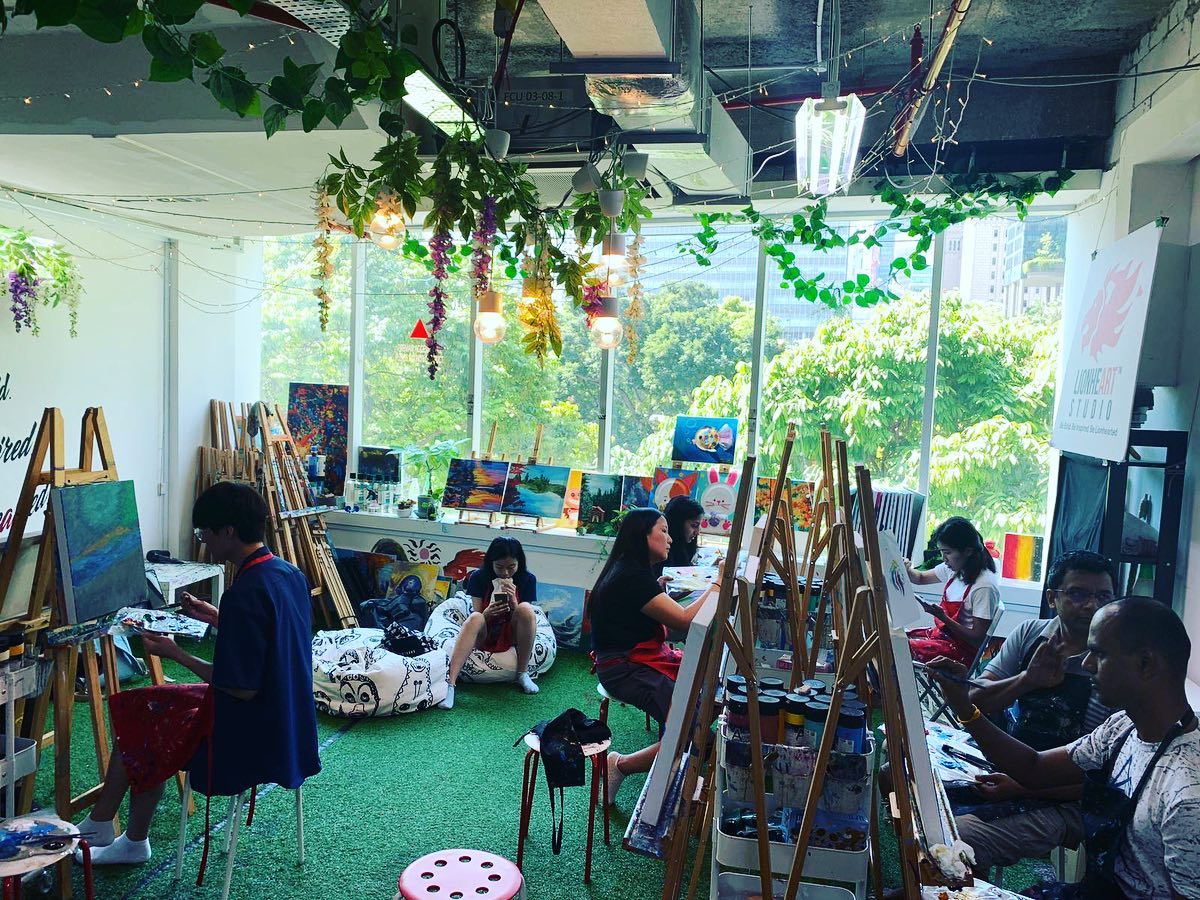 Image Credit: Lionheart Studio
Making art may be its own form of therapy, but Lionheart Studio truly ups the ante with its thoughtfully crafted garden concept. Decked out with 'grass' mats and hanging flora, the studio offers a little oasis of peace where your everyday worries can fall away. Here, swish and splatter amidst the soothing fragrance of aromatherapy oils. With unlimited paint and free flow hot drinks to boost your energies, you'll definitely emerge with a masterpiece.    
Website: https://www.lionheart-studio.com/heart-jam
Price: $35
My Art Space: For Romantic Couple Dates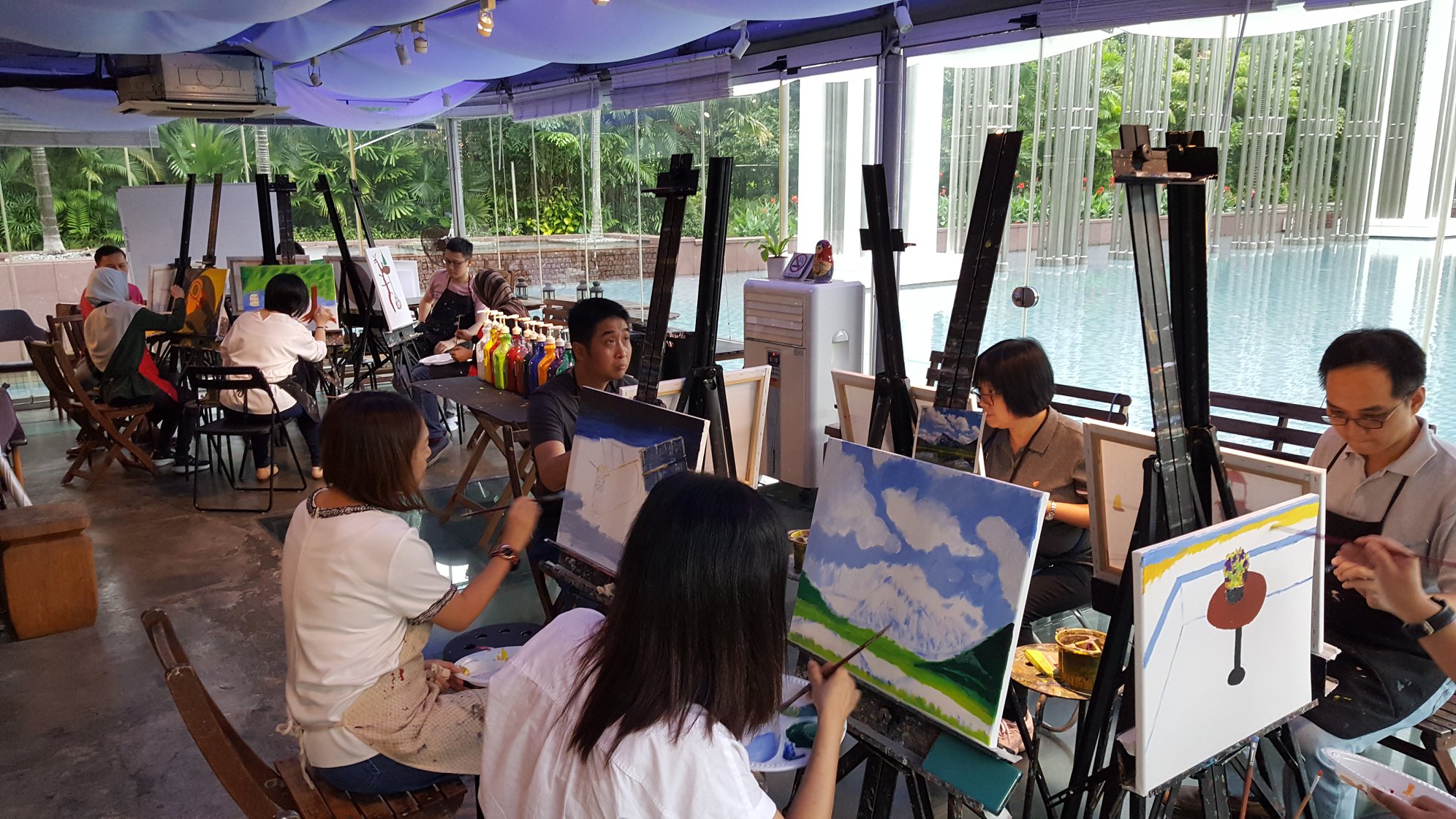 Image Credit: My Art Space
You'd be hard-pressed to find a studio with more romantic views than My Art Space. This airy space is nestled among the lush greenery of Istana Park, overlooking a picturesque pool. Settle in a cosy corner with a free drink of the day and let your creativity take over. If you're in the mood for a charming stroll, My Art Space also runs Outdoor Art Adventures where you paint en plein air in various scenic spots. Just like the great French impressionists!
Website: https://www.myartspace.com.sg/
Price: $55