Singapore has no shortage of hipster cafes and fine dining establishments, but if you're a foodie who's looking for something a little more, here are 8 places that combine a unique atmosphere with gourmet nosh to create a truly one-of-a-kind dining experience. 
1. The Floating Donut Company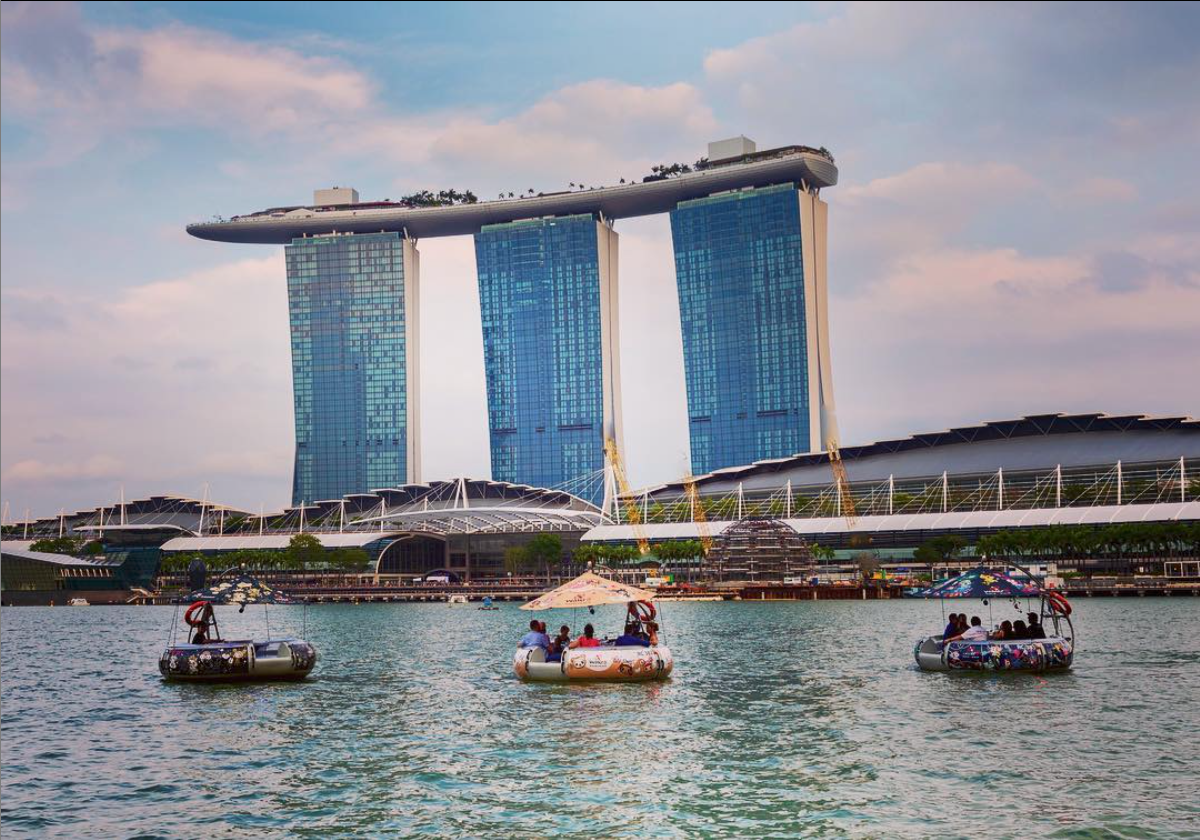 Image credit: @flodoco_sg
Taking waterfront dining a notch further, The Floating Donut Company brings your meal onto the water itself. Soak in spectacular views of Marina Bay Sands and the city skyline as you set sail around the Bay area in a donut-shaped boat, all while feasting on classic Italian dishes from Monti. 
You can opt for their Cold Cut or Seafood Platter that's perfect for sharing, or take your pick of pastas, mains and desserts from Monti's ala-carte menu. Don't forget to order a couple of ice-cold beers to beat the heat! If you're celebrating an extra-special occasion, you can even pop open a bottle of bubbly on board.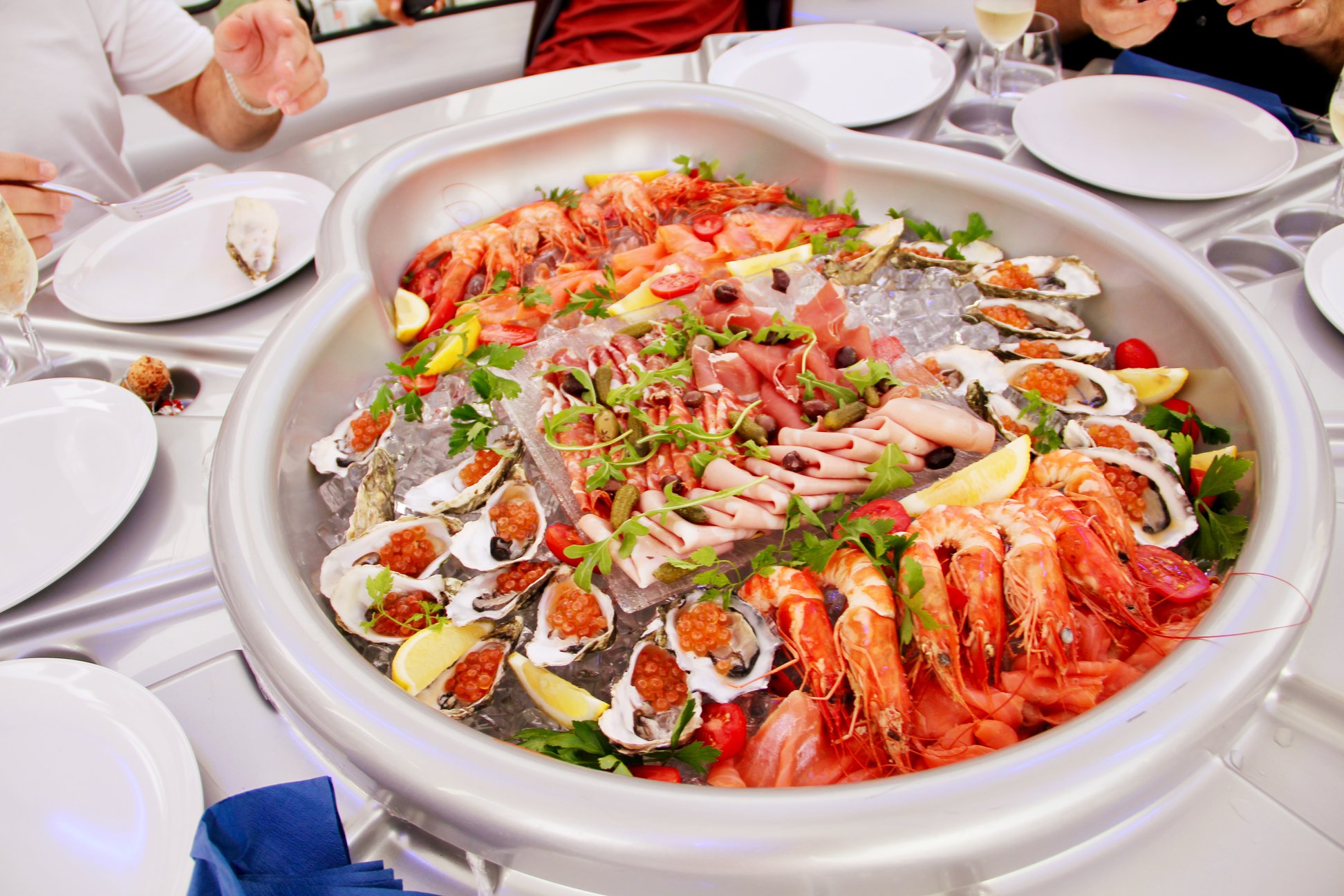 Credits: Floating Donut Company
With a host of cruising packages available, starting from $29 per person, The Floating Donut Company caters to any occasion, be it a romantic date or Sunday family gathering. 
Address: 80 Collyer Quay, Clifford Pier, Singapore 049326
Opening Hours: Mon, and Thurs – Sun: 1pm – 9.30pm, Wed: 4pm – 9.30pm, Tues closed
Website: https://www.flodoco.com/singaporeboatcruise
Price Range: $$$$
2. Le Petit Chef
The world's smallest "chef" makes his reappearance on our sunny shores, this time at Grand Hyatt's mezza9. Standing 58mm tall, the chef isn't real of course, but instead a skillful 3D projection created by Belgian-based company Skullmapping. 
Embark on a journey across Asia with the chef as he sets sail on the ocean, paving the way for the first course – a Bouillabaisse Terrine and Crab Salad.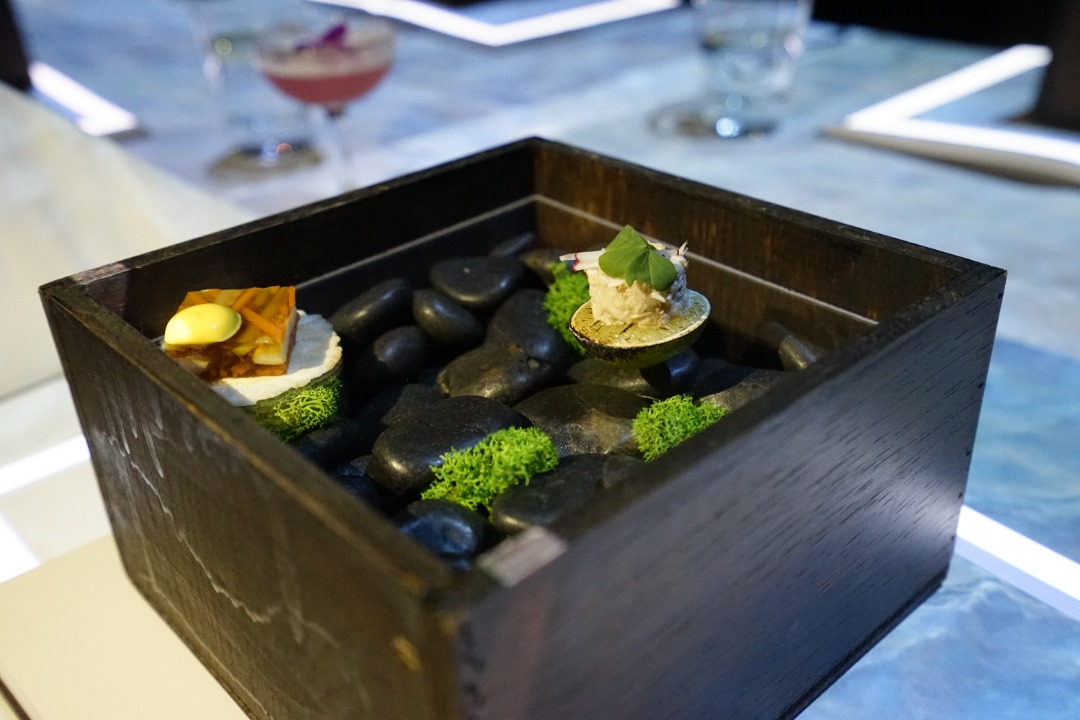 Image credit: Le Petit Chef
Watch as your dining table continues the display of sights and sounds as he traverses the terrains of the Middle East, Himalayas, India and China, and serves up authentic dishes from each country.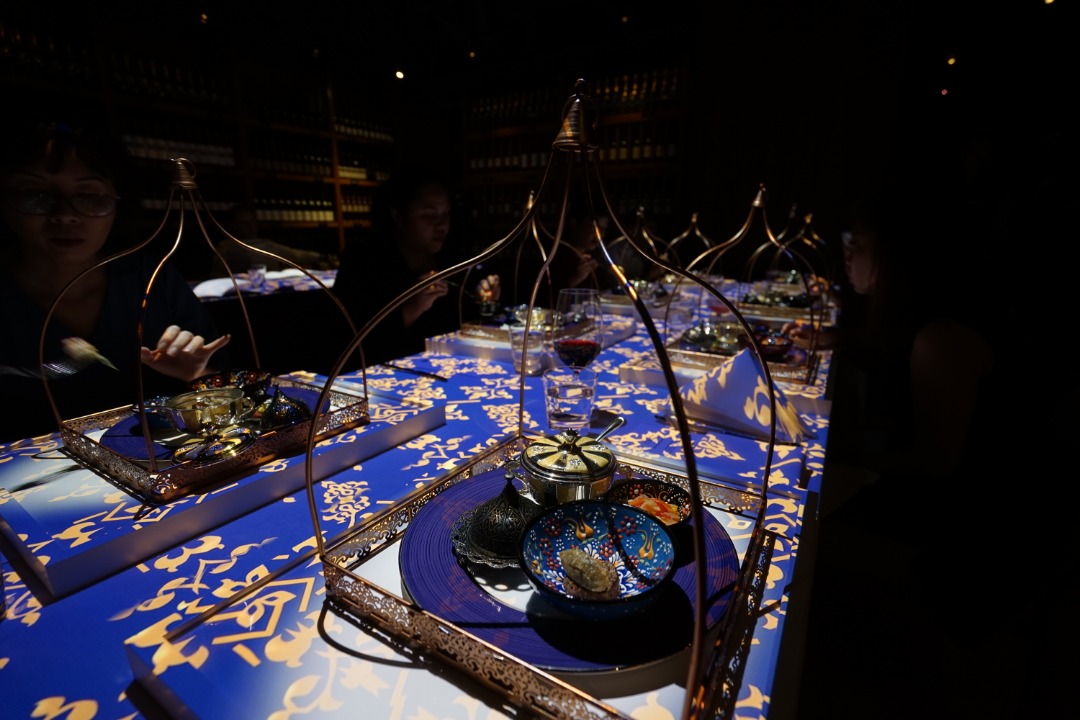 Image credit: Le Petit Chef
The meal ends on a grand note as Le Petit Chef whips up the dish right on your table, throwing herbs and spices into the mix to create an indulgent Caramelized Saffron and Cardamom Rice Pudding. 
This one-of-a-kind theatrical dining experience is definitely one not to be missed – be sure to catch the tiny chef soon as he'll only be around till 30 December 2019. 
Address: 10 Scotts Road, Grand Hyatt Singapore, Singapore 228211
Opening Hours: 12:30pm, 3pm, 6pm and 8:30pm daily 
Website: https://www.singapore.grand.hyattrestaurants.com/le-petit-chef.html
Price Range: $$$$
3. Royal Albatross
Be transported back in time as you board this old school-style ship that's complete with masts and sails.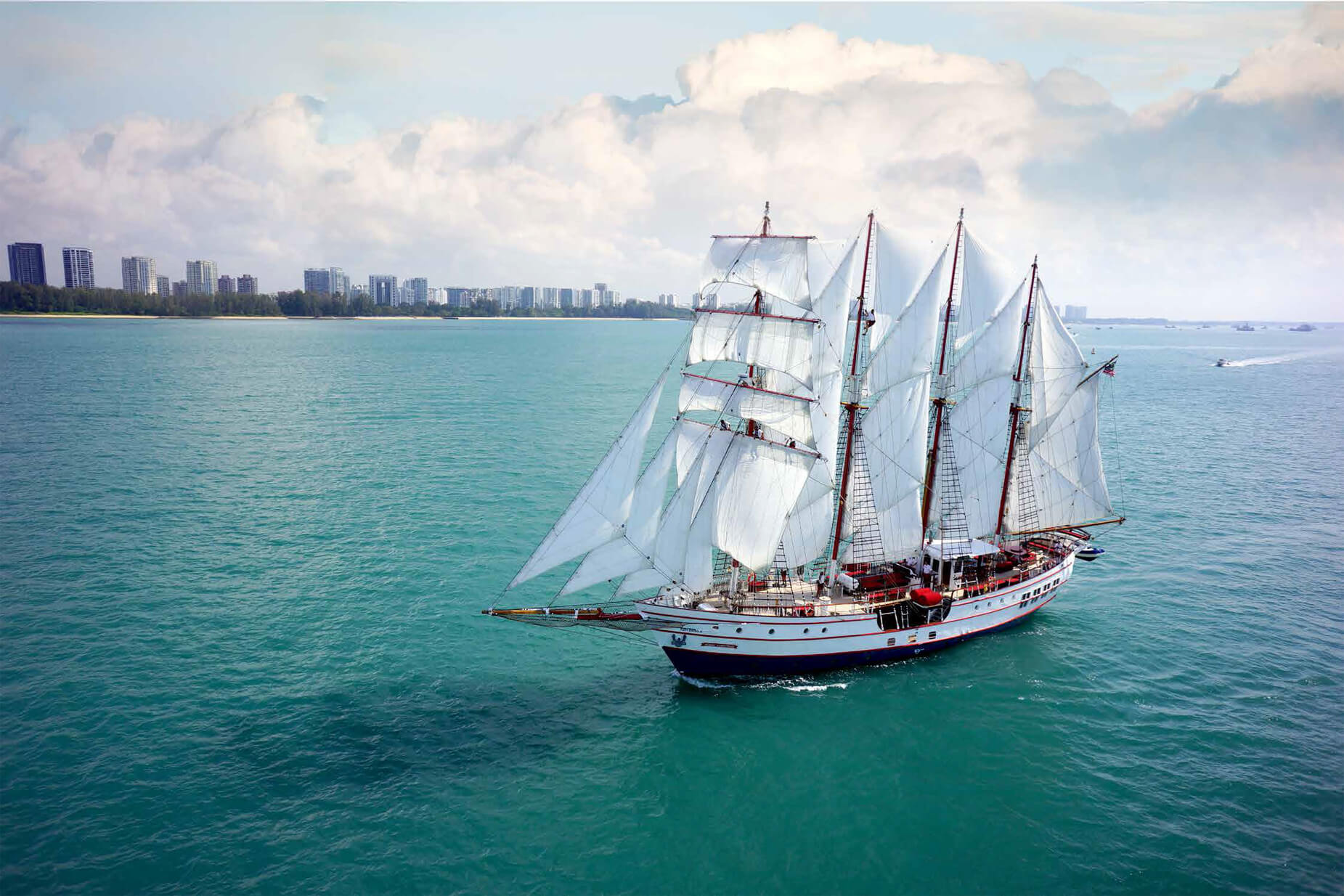 Image credit: Royal Albatross
There are two types of journeys to choose from – the Sunset Sail, which takes you through Singapore's southern islands to catch breathtaking views of the Golden Hour, or the City Lights Cruise, where you can witness the glistening Singapore skyline at night and fireworks from the Wings of Time show.
Feel the seabreeze and take in the 360-degree views while being pampered with a gourmet 3-course dinner –  the recipe for a perfect night out.  
Address: 8 Sentosa Gateway, Sentosa Island, Singapore 098269
Opening Hours: Selected sailing timings daily
Website: https://www.tallship.com.sg
Price Range: $$$$
4. Singapore Cable Car
The iconic cable car may have been around for years, but there's something about gliding 300 feet above sea level that makes it a thrilling and unforgettable experience every time. Impress your date with a gourmet 4-course meal in a private cabin.,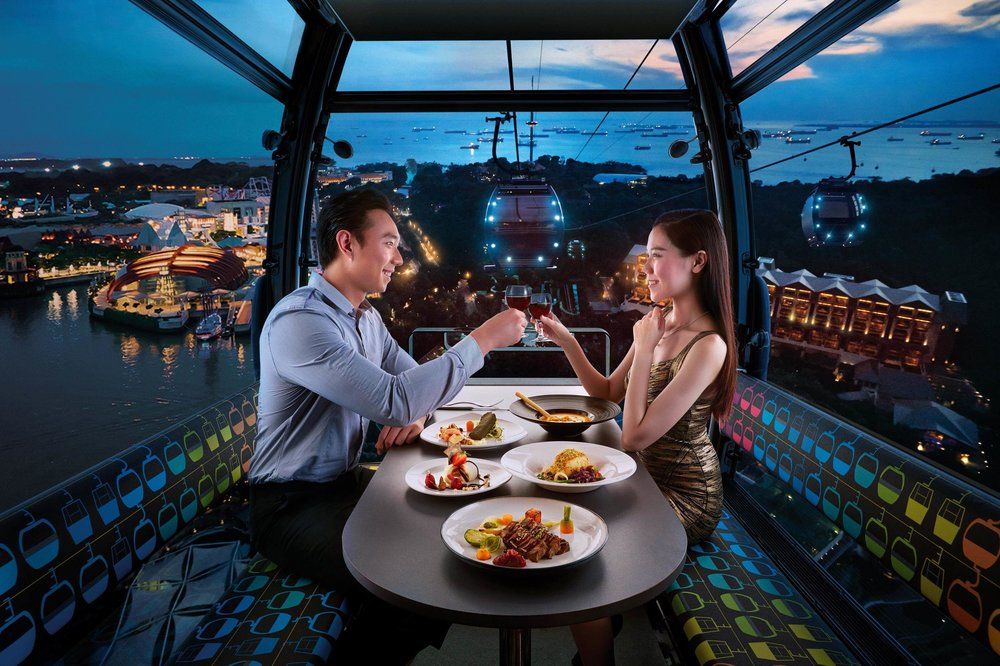 Image credit: Sentosa
For a more casual occasion with friends or family, you can also opt for the Champagne Cabin experience that comes with a bottle of bubbly and tapas platter, or the Singapore Flavours Cabin that offers a bento filled with local delights. 
Address: 109 Mount Faber Road, Faber Peak, Singapore 099203
Price Range: $$$$
5. The Summerhouse Garden Domes
Escape the hustle and bustle of the city in one of the domes at The Summerhouse, a private enclave surrounded by lush greenery. Each dome seats up to eight people, perfect for a romantic getaway for two or a cosy social gathering.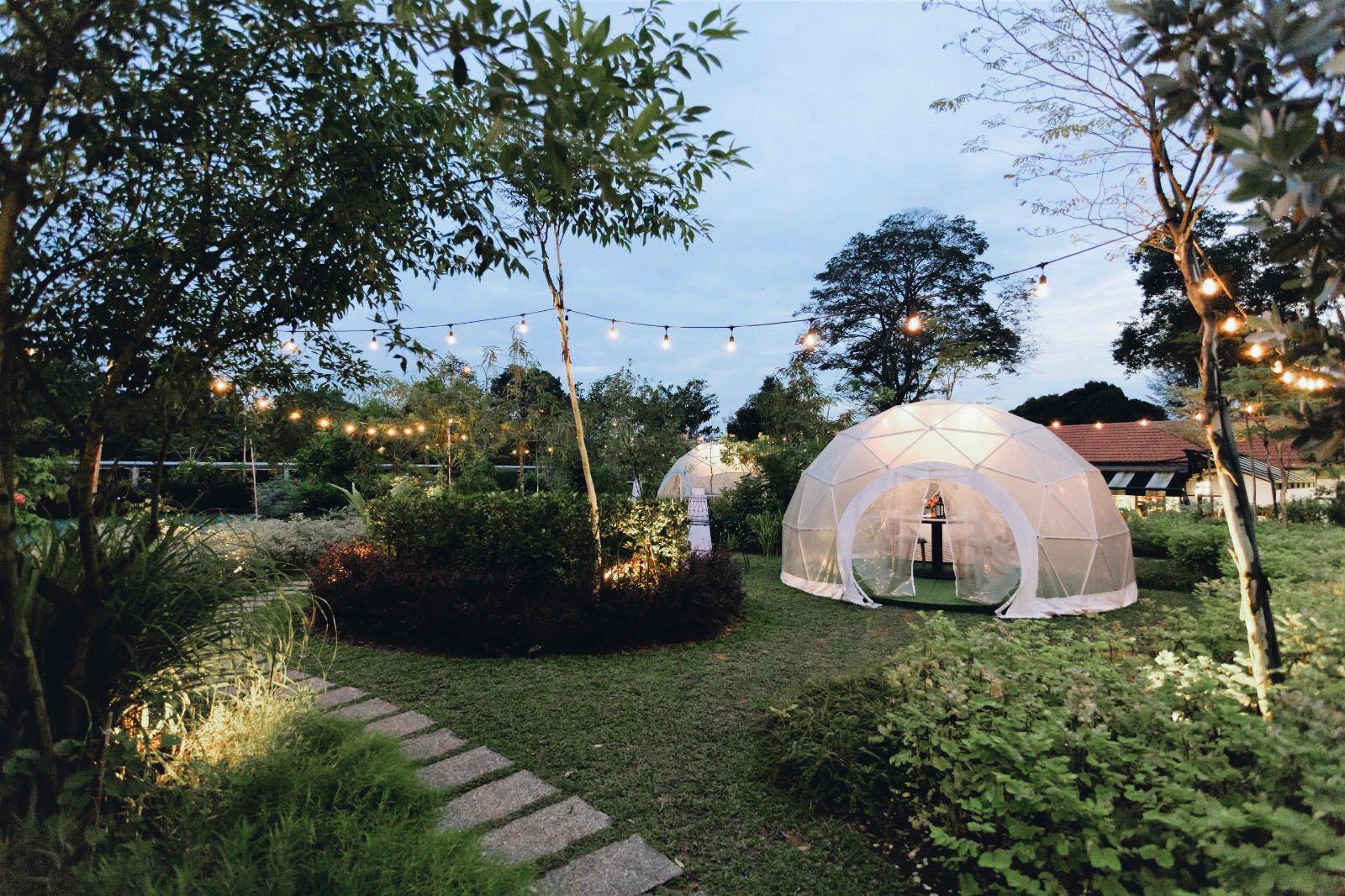 Image credit: The Summerhouse
Ensuring each dish is made with only the freshest ingredients, The Summerhouse adopts a farm-to-table approach, sourcing most of the produce from local farms and even their own herb garden. Make yourself comfortable as you enjoy a 9-course communal menu, complete with a bottle of wine. 
Address: 3 Park Lane, Seletar Aerospace Park, Singapore 798387
Opening Hours (for the domes): Wed to Sun, Eve of & PH: 6pm to 11pm
Website: http://www.thesummerhouse.sg/garden-domes/
Price Range: $$$$
6. NOX – Dine in the Dark
Get ready to work your taste buds as you dine in total darkness at NOX, a restaurant that aims to help guests appreciate the challenges of the visually-impaired.
12 mystery dishes will be presented to you, and the complexity of flavours in each dish will leave you with the challenge of pinpointing the exact ingredients used.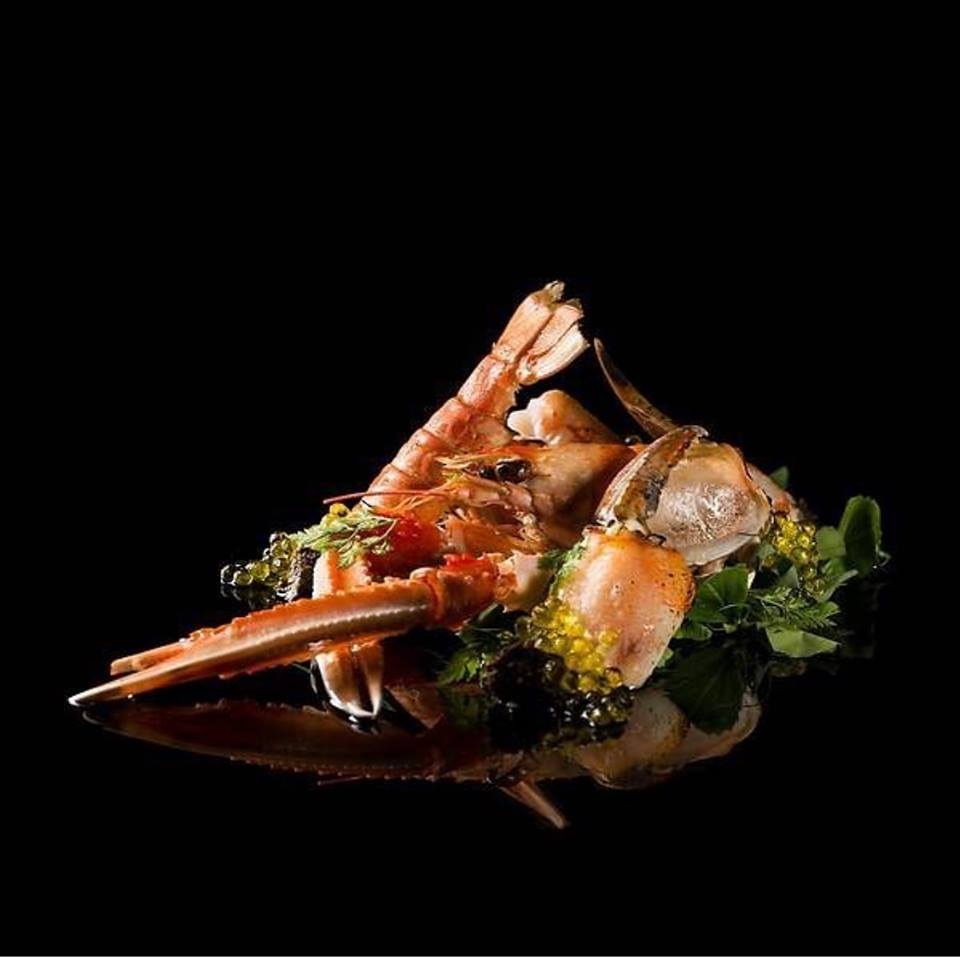 Image credit: NOX – Dine in the Dark
Challenge your partner to a battle of the palates, and check off how many dishes you guessed right at the end of the meal, where they will be revealed to you. 
Address: 269 Beach Road Singapore 199546

Opening Hours: Mon – Sun: 6pm till late
Website: https://www.noxdineinthedark.com
Price Range: $$$$
7. ANDSOFORTH
Not only do you get to watch a theatrical performance during your meal, you'll also get to be part of it at ANDSOFORTH, a dining popup that promises a truly immersive dining experience. Each popup run features a different theme and accompanying dishes – the upcoming one, that lasts from 21 November till 28 December 2019, tells the story of Valhalla and the Chambers of Asgard. 
Adding to the thrill of the experience, your dining location will remain a secret until the actual day, where a cryptic message will be sent to you to decode.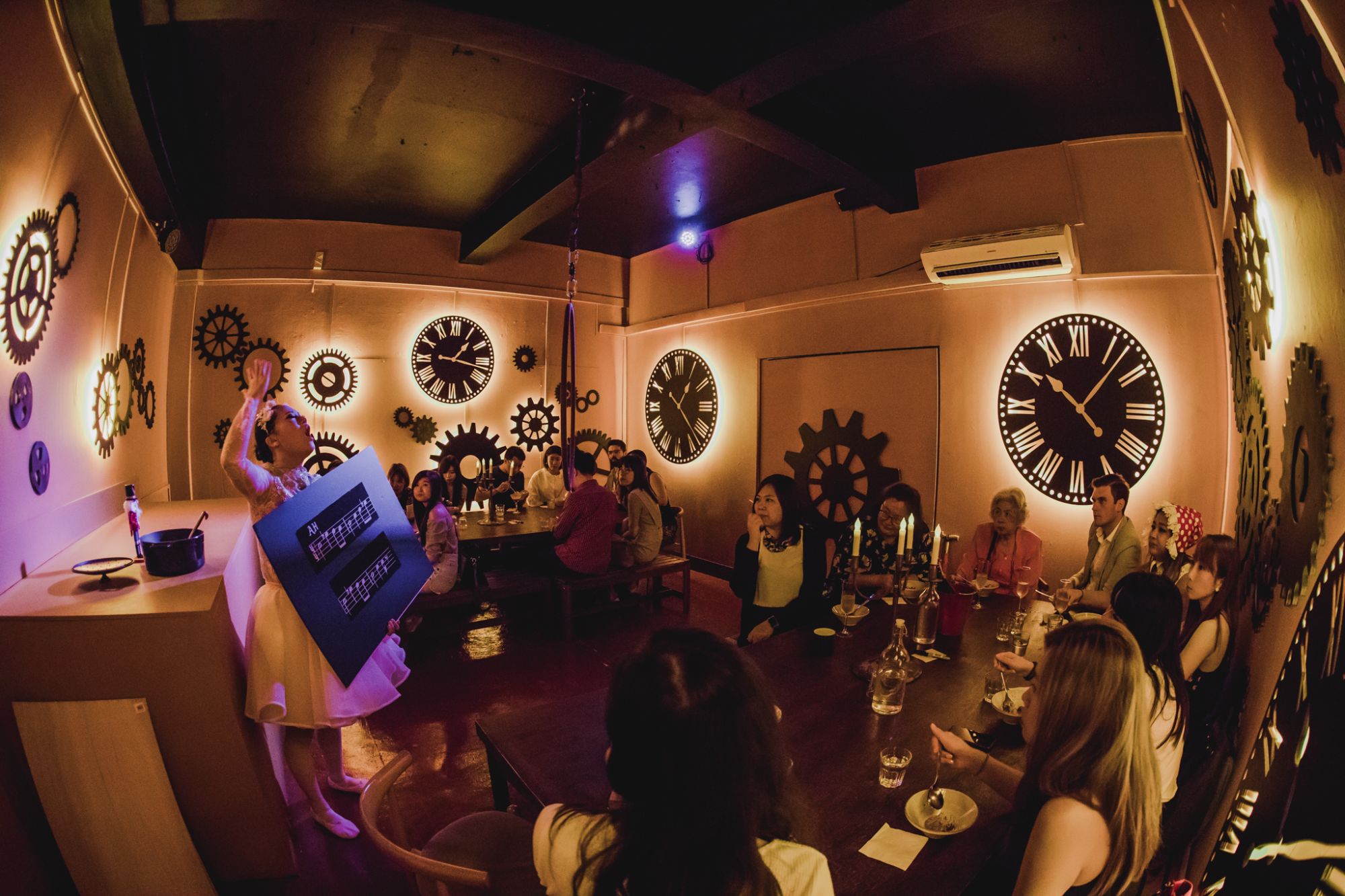 Image credit: ANDSOFORTH
You'll definitely not walk away hungry either, as you'll have worked your way through a 5-course meal at the end of the evening. 
Address: N.A.
Opening Hours: For booking only 
Website: https://www.andsoforth.com.sg
Price Range: $$$$
8. Smith Marine Floating Restaurant
Forget about mainland dining experiences – Smith Marine is a seafood restaurant literally located off the coast of Singapore. Dining on a kelong surrounded by open waters, one would no doubt expect to dine on the freshest of seafood, and that is exactly what you'll get here. In fact, you can even catch your own fish in their sure-catch pond, and have it cooked for you on-the-spot.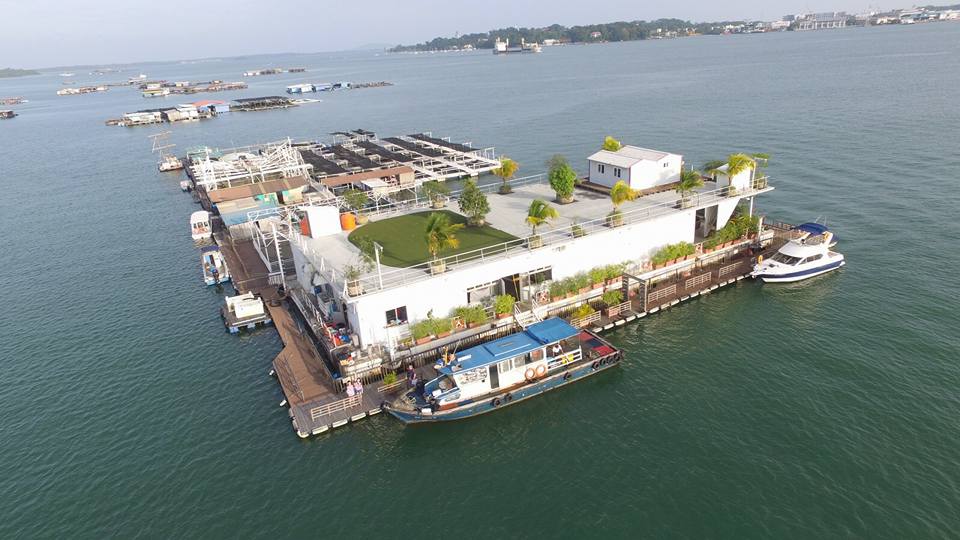 Image credit: Smith Marine Floating Restaurant
Most of the dishes come in large sharing portions, so the experience is best saved for some weekend family bonding time. Another plus about coming here in groups is that you'll save on the per head cost of the ferry ride ($100 for up to 12pax). Be sure to plan ahead as you'll need to make a reservation at least three days in advance. 
Address: Between Pulau Ubin and Changi Point Ferry Terminal
Opening Hours: Mon to Fri 10am – 7pm, closed on alternate Mondays
Website: http://www.smithmarine.com.sg
Price Range: $$$$
Now you'll know where to go for that extra-special weekend get-together. They may be pretty pricey, but with the promise of good food and even better company, we reckon it's worth a splurge.