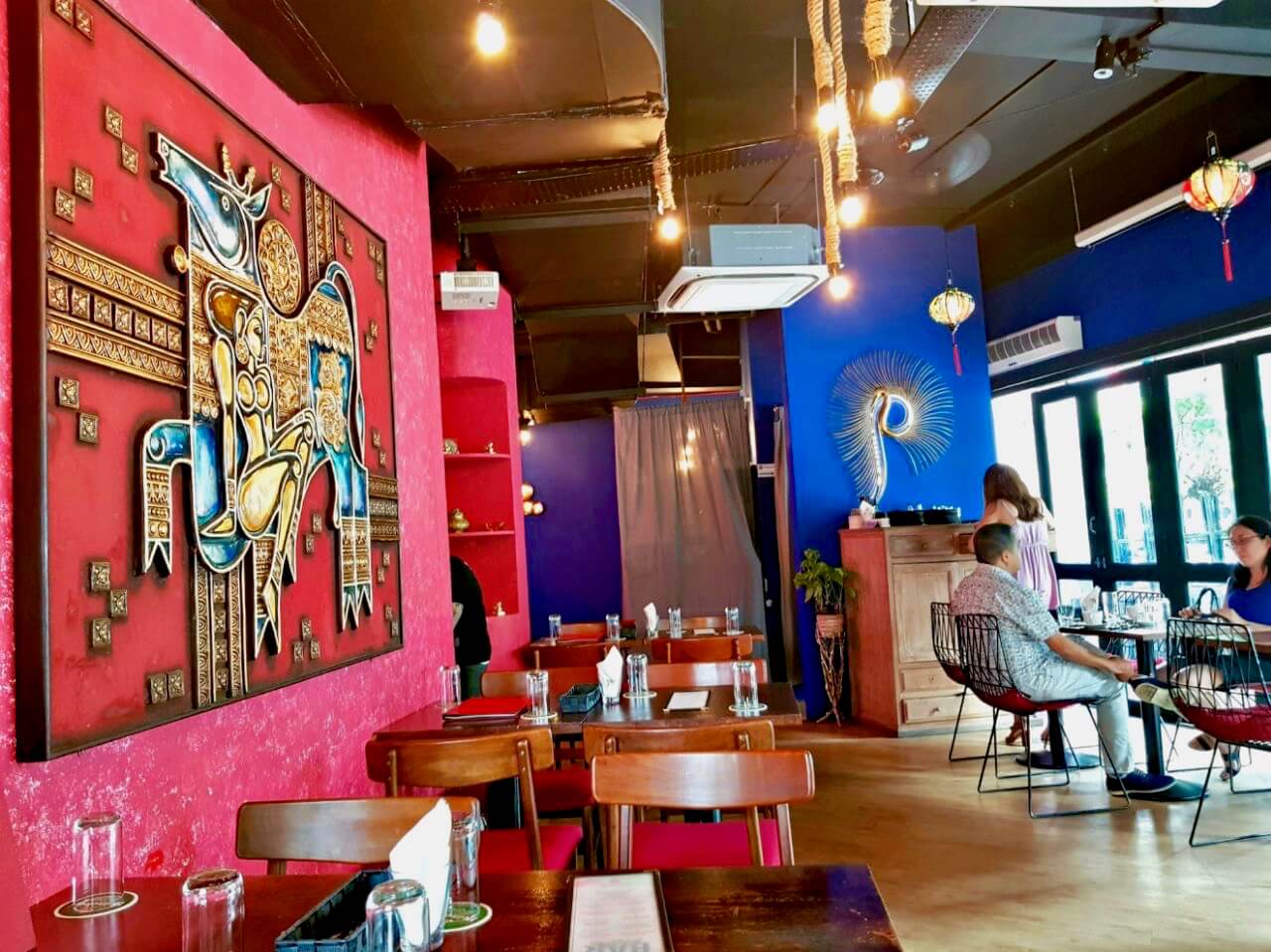 Nestled in a corner of Circular Road, is a hidden gem and gateway to a lunchtime escapade – 79 After Dark. Just minutes away from Raffles Place MRT Station, the restaurant serves up authentic North Indian favourites, as well as unique Chinese-Indian fusion dishes.
Furnished with exotic décor and hanging rope lights, this charming restaurant is bright in the daytime with funky colours. Throw in some relaxing house music, and you'll almost forget you are in the middle of the CBD!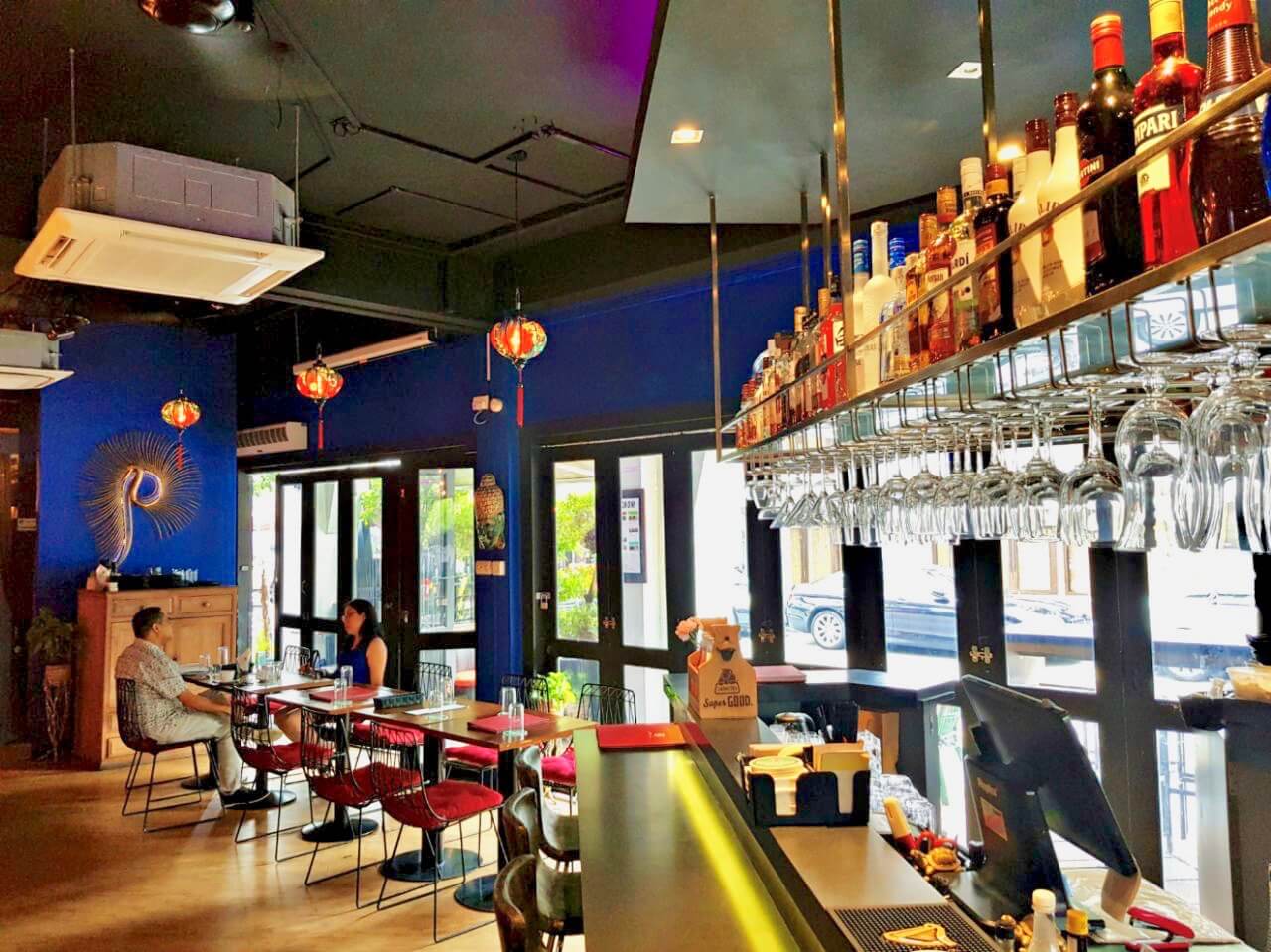 79 After Dark also boasts a cosy bar counter at the corner, and is open late till 3am! It's a usual haunt for nine-to-fivers in the area to grab some post-work drinks – but did you know about their amazing lunch deals? Read on to find out more.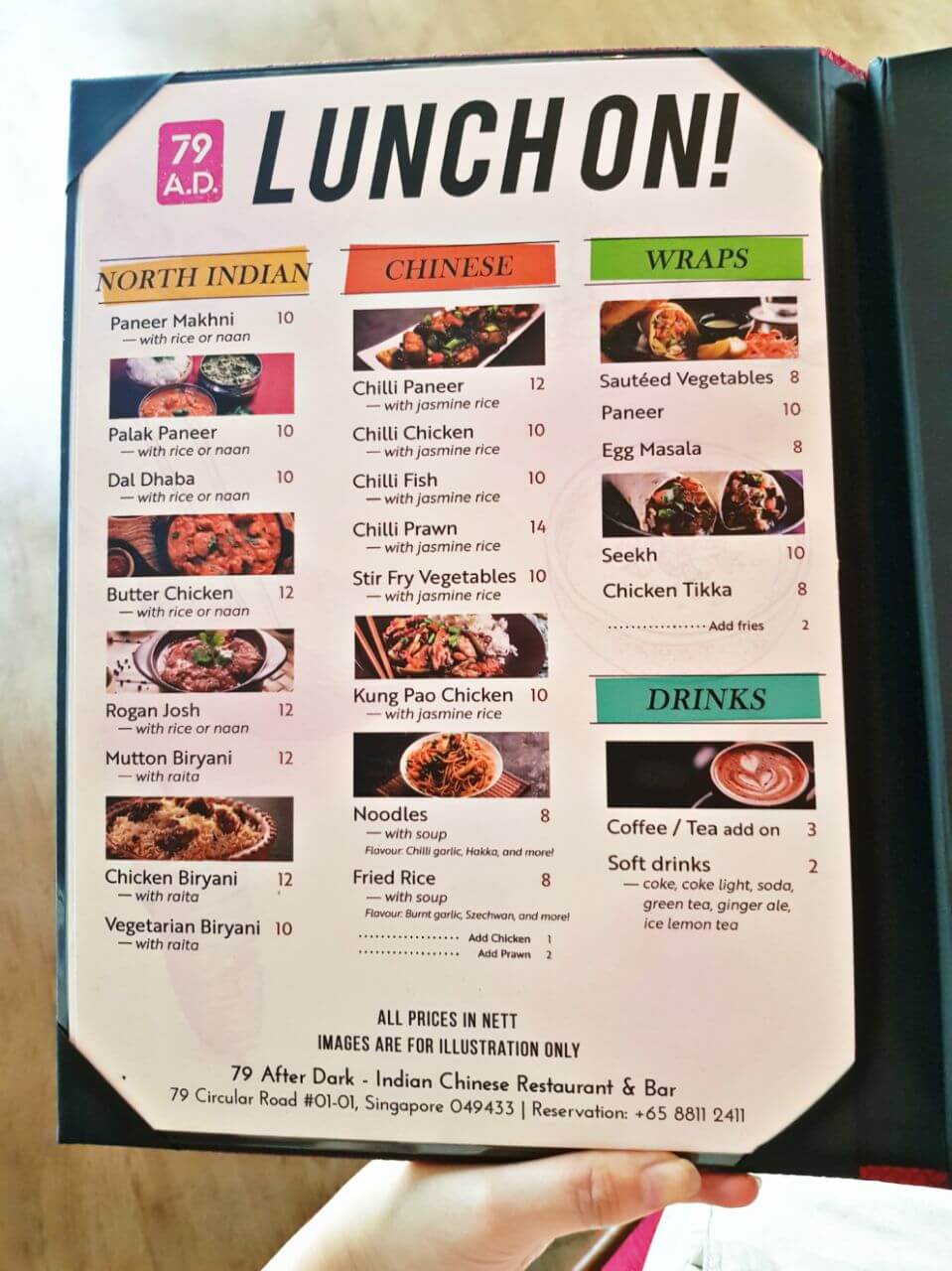 We visited at around 1pm, and asked the friendly staff about their lunch deals – it turns out that they serve a range of Indian and Chinese set meals at affordable prices for lunch up till 3pm.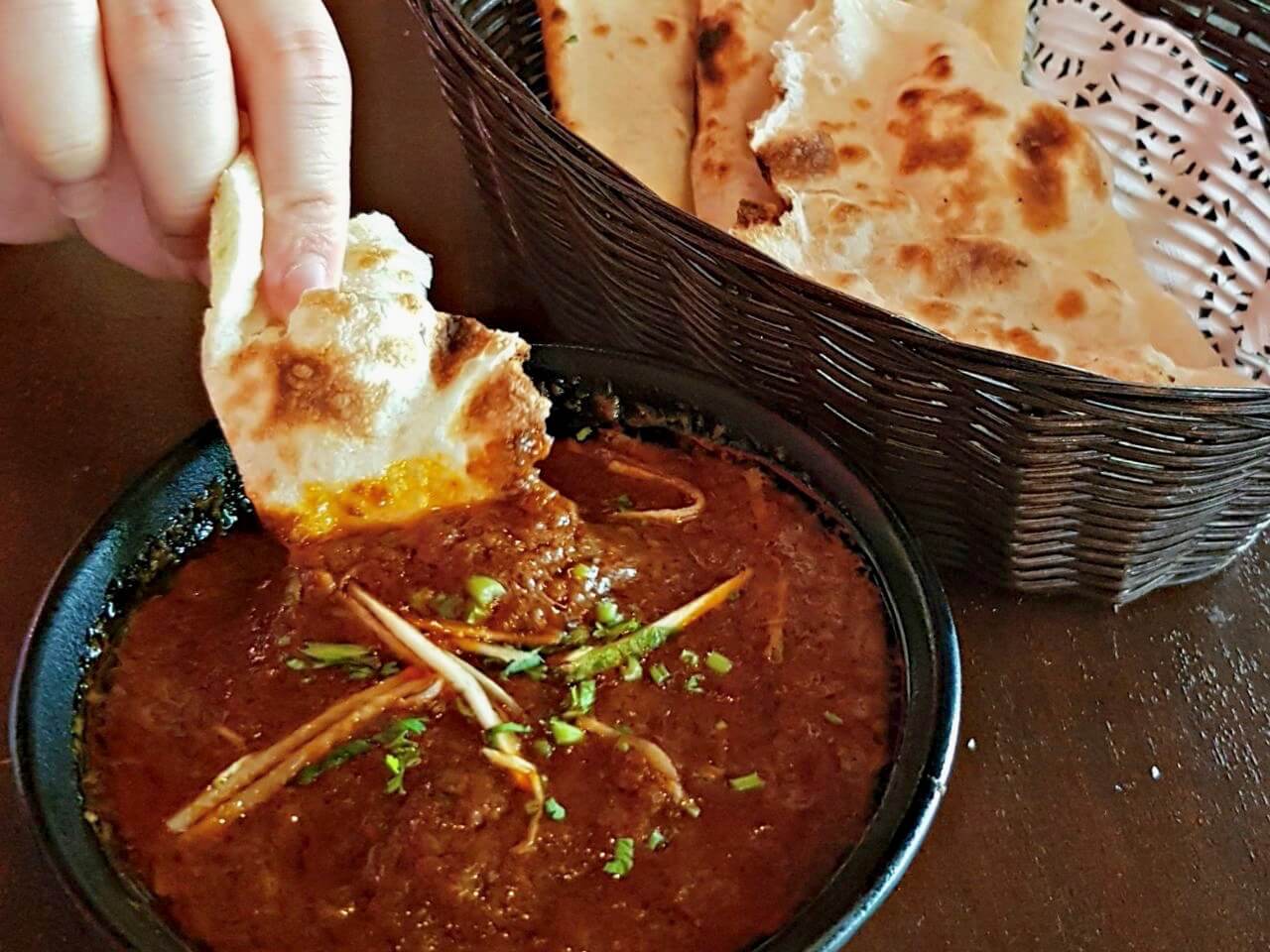 Upon asking about their signature dish, we were recommended the Rogan Josh ($9.90 lunch set with Flex Rewards) – a red braised lamb curry that indeed turned out to be the star of the meal! The yoghurt-based red curry was well-balanced and flavourful with a good kick to it, and the lamb cubes were really tender and not too gamey. Take it from me – I'm not a mutton lover, but the Rogan Josh really takes the cake.
Lap all the delicious gravy up with some crispy naan or rice as part of your set. We opted for the classic naan, and loved the charred crispy bits on the fresh flat bread. Tear a piece and dunk it in to get a good amount of the savoury gravy; the plain naan is definitely the perfect canvas to pair with bold flavours of the curry.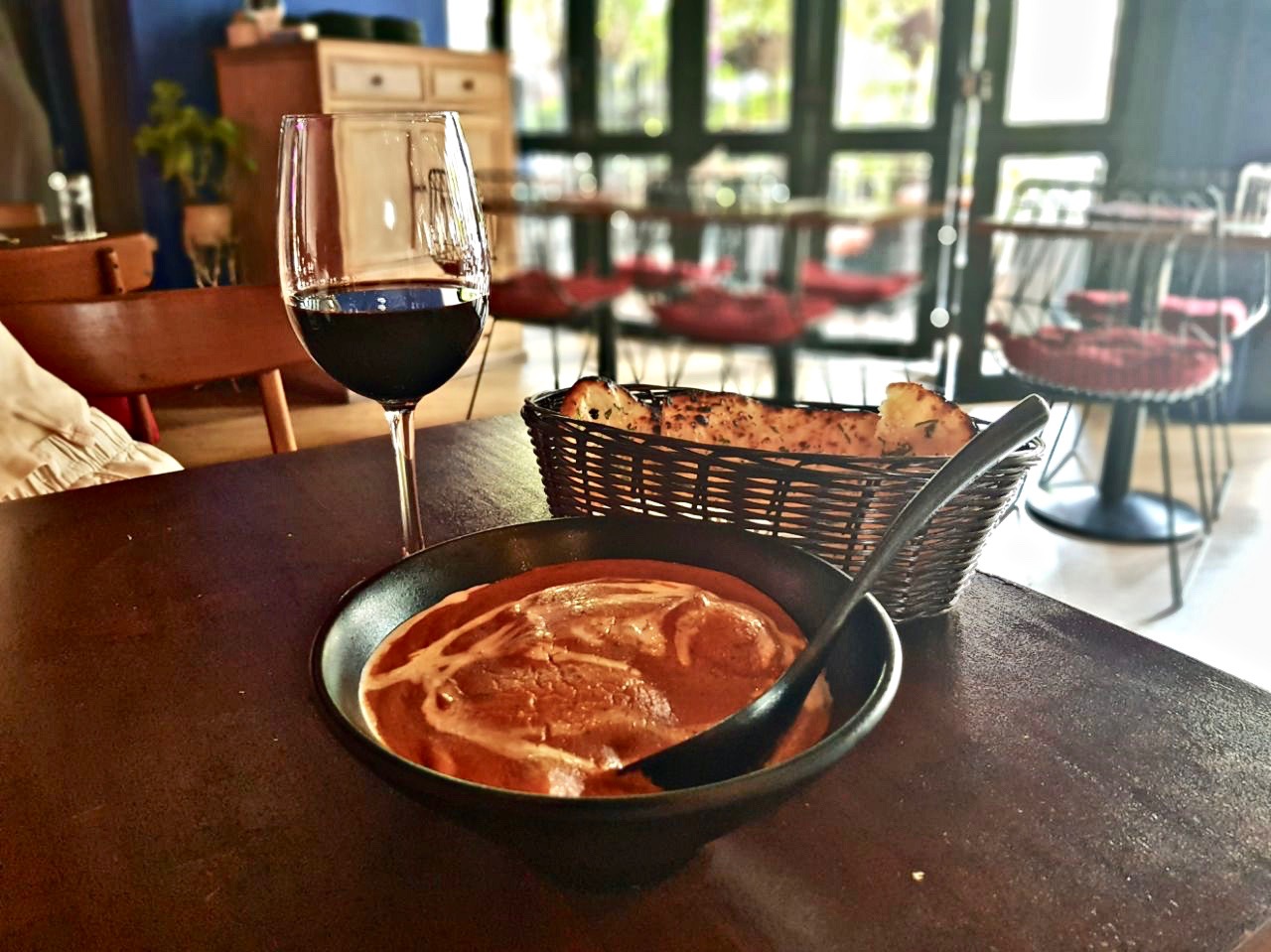 If you'd like something more creamy or perhaps less spicy, order the Butter Chicken ($18) instead. We opted for the a la carte serving instead of the lunch set, as every main ordered with Flex Rewards gets you a free glass of wine on the house! This can generously feed 2-3 hungry people though, so be sure to share the goodness with your lunchtime buddies.
A quintessential North Indian dish, this mildly spiced tomato curry comes with huge chunks of chicken that are cooked to perfection. The curry was slightly sweeter and saltier than other renditions we've tried, but still a satisfying creamy dip nonetheless.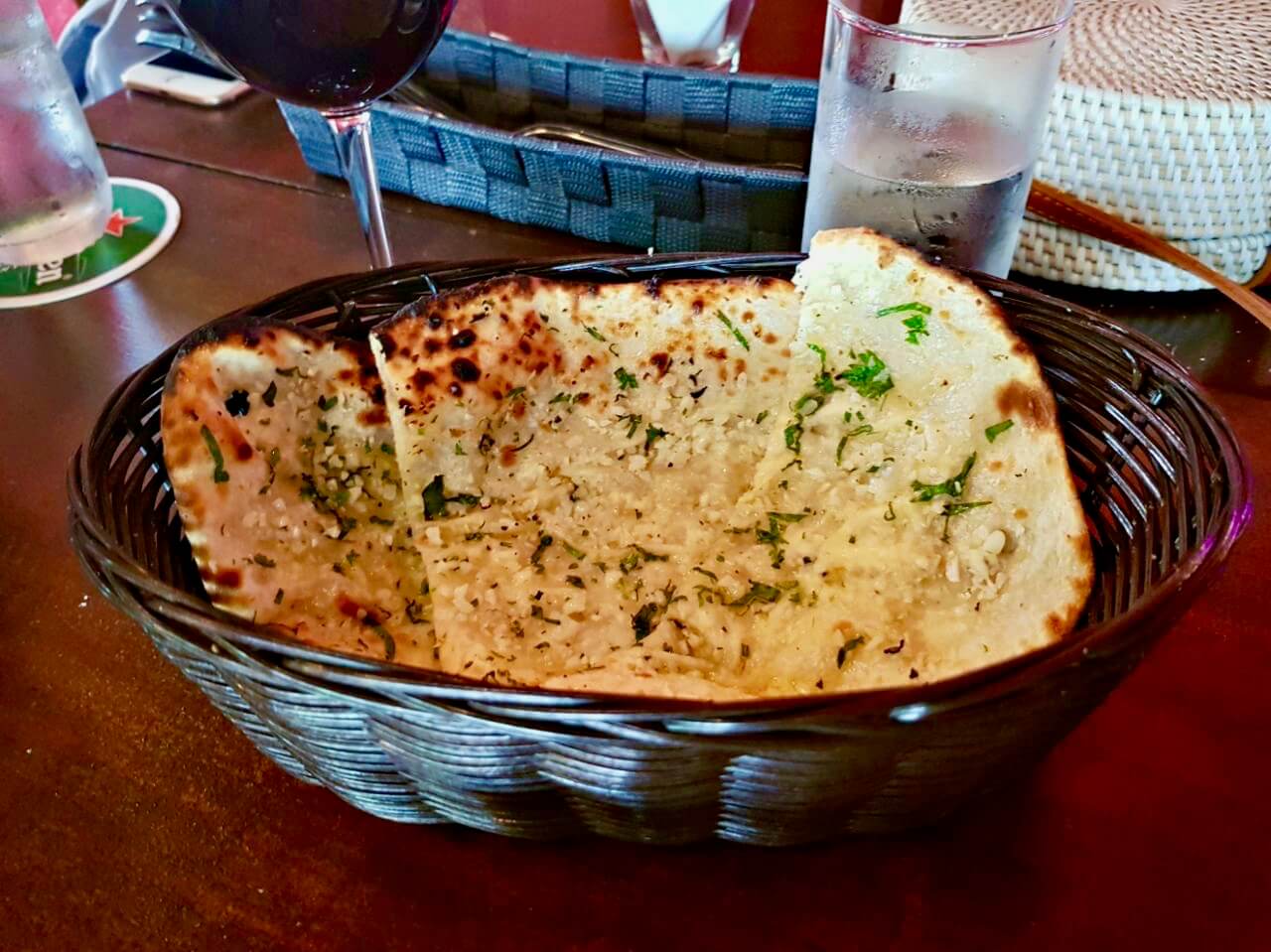 We paired the Butter Chicken with some sinful crackly Garlic-Cheese Naan ($6). The finely chopped garlic and melted cheese really amped up the flavour on the toasty naan – it was so tasty that we'd gone through most of the basket before we were halfway through the dip!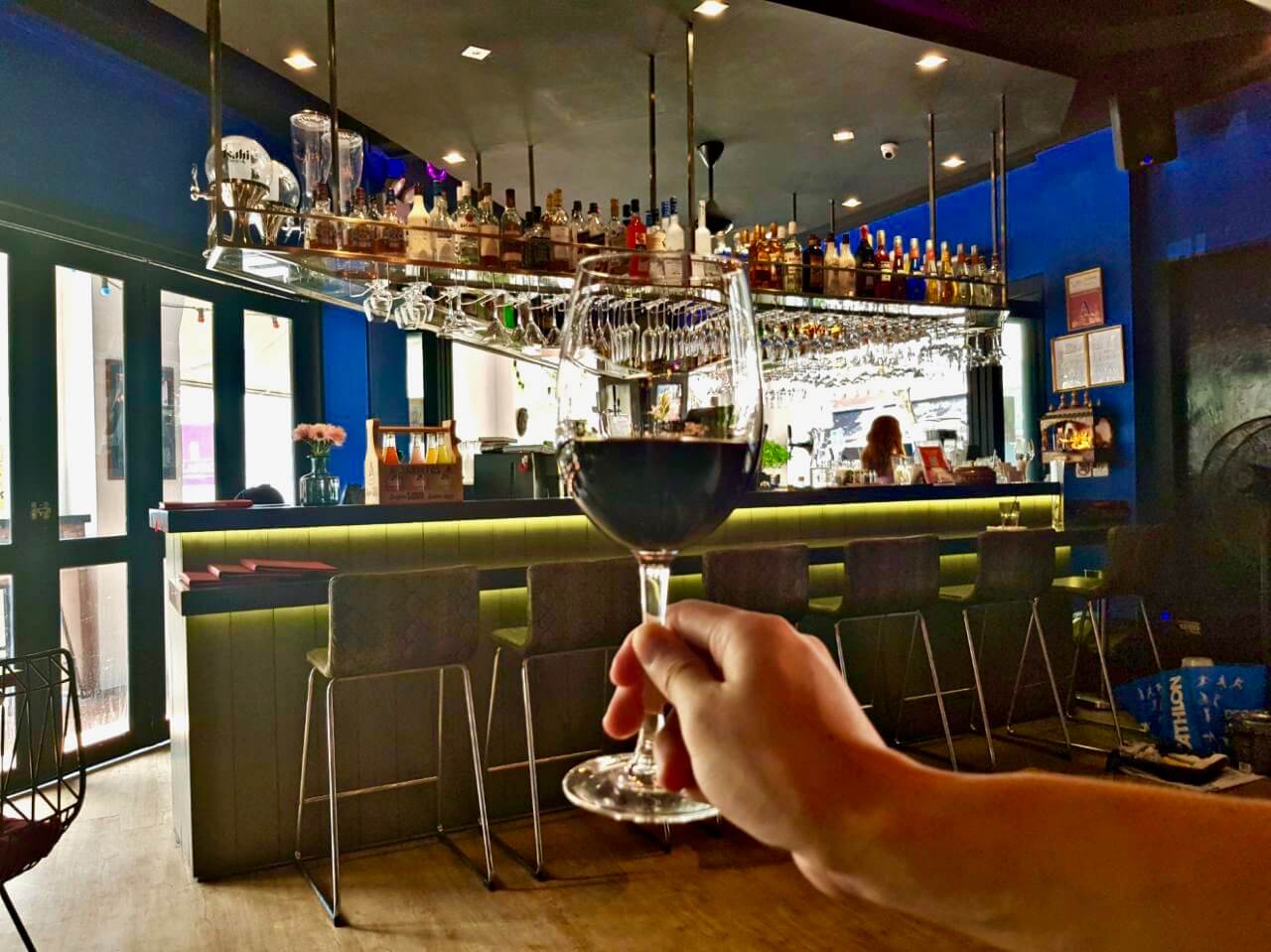 For the complimentary wine, we opted for the house pour red (usual price $13), a classic wine that was easy to drink, and paired well with the robust curries. With a free glass for every main ordered, I say it's definitely a steal, and a perfect way to destress from work.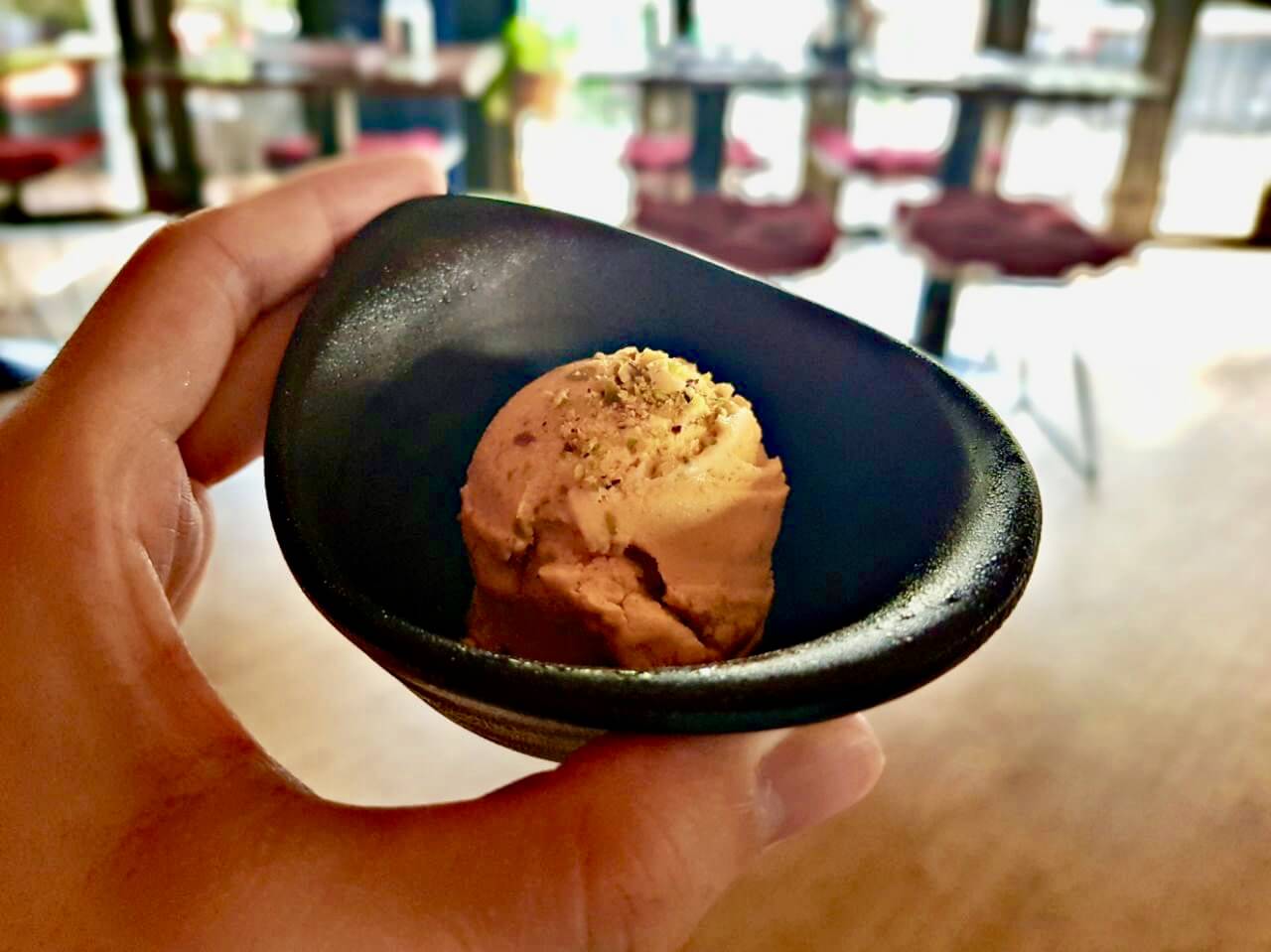 After all the curries, what better way to cool off from all the spice than with some North Indian ice cream? 79 After Dark offers a few Western and traditional dessert options, but we opted for the Pistachio Saffron Kulfi ($8). Traditionally a frozen popsicle made with caramelised milk, kulfi here comes in the form of an ice cream scoop instead, and makes for quite the beginner's intro to Indian desserts. The portion size was quite small, but the lone scoop packed a punch of flavours. The infusion of saffron lent a natural sweetness and fragrance that melded beautifully with the nuttiness of pistachios. Each spoonful was light yet creamy, and dotted with pulverised pistachio nuts for good measure. We wished we had more of it!
Unfortunately, we had to miss out on the intriguing Lemongrass-Thai Chilli Paneer Siu Mai ($8) as we were too full from the North Indian goodness. We'll definitely come back next time to try more of their Chinese-Indian dishes!
---
Details
Address:
79 Circular Rd, #01-01, Singapore 049433
Opening Hours:
Mon to Fri 11:30pm – 3am, Sat 4:30pm – 4am
Website:
79afterdark.com
Price Range:
$10-$20